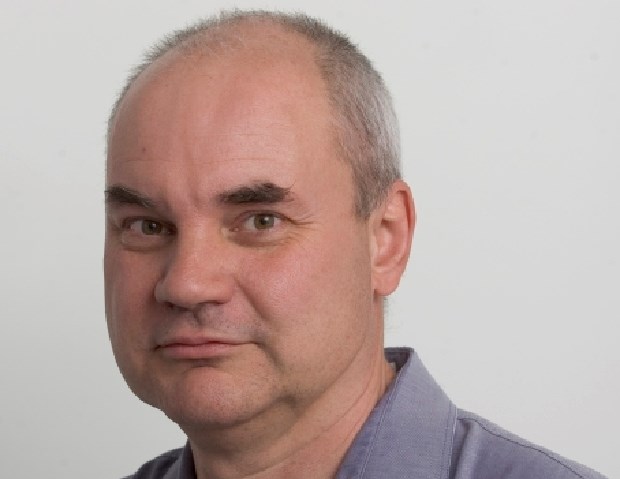 Pretty sure I'm going to get shanked with a pie fork today.
Someone on one of the Metchosin Day hayrides will spot my lifeless form splayed out behind the pen where they do the sheep-shearing demonstrations.
"Any witnesses?" the cops will ask, and the beer garden crowd will just shrug, even though everybody will know who did it: one of the also-rans from the baking contest.
I didn't pause to think when I was invited to judge this year's baking event. Asking me to eat pie is like asking Seth Rogen if he'd mind pulling a shift at Weed-R-Us. Several years ago the TC ran a letter to the editor from a man who declared the chicken-fried steak at My Chosen Café, just down from the Metchosin Day grounds, to be so good that "my current partner for life accused me of making noises normally associated with reproduction." That's how I feel about pie.
Except when I told people I was helping judge baking today, they blanched. Some crossed themselves. You fool, they said, you're going to make a few people really happy for a day, and make 50 enemies for life — however short that life may now be.
For this is the truth: Country fairs, with their cow-pattie bingo, zucchini races and pumpkins the size of East German automobiles, are a ton of fun — right up until the judging, when you can cut the tension (if not all of the cakes) with a knife. That's when, with year-long bragging rights on the line, all the winemakers and calf breeders and canners hold bated breath as some high priest of the rural arts, with the grim-lipped intensity of an Amsterdam diamond-cutter, jams his nose into their entries in search of whatever it is that sets two jars of peach preserves apart.
This is serious business. I once made the mistake of innocently asking a Stetsoned man at Armstrong's Interior Provincial Exhibition how one goes about judging hay bales. "With bullshit!" he stormed, as his wife tugged anxiously at the sleeve of his jean jacket. "They judge them with bullshit!" Seems he had come third in alfalfa, or whatever.
Judges themselves can be baled a tad too tightly. I have previously told the tale (and will undoubtedly do so again, because it's a good story) of Sidney's Debi Dempsey, who was once awarded second place in a Saanich Fair pickle-making contest in which she was the only entrant. Asked to explain the result, the judge drew herself up and replied: "They just didn't have first-place taste. They were second-place pickles."
But baking, baking takes the cake (as it were). Maybe it's the weight of a secret recipe handed down generation to generation like a family heirloom, the ingredients guarded as vigilantly as nuclear launch codes, but the pressure can drive people to extremes. Note that the winner of the 2014 Kentucky State Fair's buttermilk pie contest was stripped of her blue ribbon after it was discovered she had used a store-bought crust.
Also note the 1994 report of 22 people being injured in a melee that broke out after the winner of a Christchurch, New Zealand, baking contest was found to have bought her pie from a bakery. Unfortunately, this report was in the Weekly World News, a publication largely devoted to sightings of Elvis and Bigfoot, so is of uncertain veracity. Still, it's a good story, so I would like to believe it, even if no one at a Christchurch newspaper I contacted could corroborate it.
And let's not forget the scandal that rocked the U.K.'s most-loved television show, The Great British Bake Off, in 2013 when one contestant accidentally used another's custard, then fessed up after realizing what she had done. OK, as scandals go it wasn't exactly Stormy Daniels getting paid off by the Pillsbury Doughboy, but if you mention Custardgate to the Brits they'll know what you're talking about.
Not, I should hasten to add, that I would want to see baking contests disappear. Country fairs have already lost many of the traditional elements that, like your uncle cracking cringeworthy jokes at a family reunion, are now deemed anachronistic and inappropriate: chicken-plucking races, kissing booths, lawyer lynchings. The rodeo held alongside the Luxton Fair rode off into the sunset in 2014. Saturna Island's Canada Day barbecue no longer features a pig-diapering contest. The TC's business editor, Darron Kloster, gets misty-eyed with nostalgia when recalling his hometown fair, where the farm folk of Abandoned Tractor, Sask., or whatever it's called, were urged to guess the weight of the fattest guy in town.
Also — and I cannot emphasize this enough — I like pie.
In summation: Dead man walking. It's been a slice.