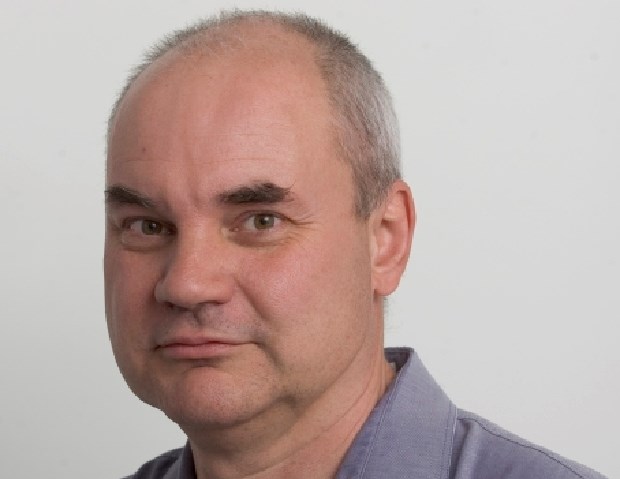 • "No one here gets out alive." — Jim Morrison, dead rock star
• "Ditto." — Jim Swanson, live baseball manager
They're giving away a funeral package at the Victoria HarbourCats game on Wednesday: will, cremation, urn, death certificate… 
Talk about being buried in the minor leagues.
Or: "I'm dying to go to this game."
Or: "Killer promotion."
Or: "It's got a six-month expiration date, right?"
Jim Swanson, the baseball team's managing partner, has heard them all. He's the one who came up with the idea of holding a prize draw for a funeral package. Actually, he borrowed the notion (or, more accurately, stole it like Ricky Henderson) after googling weird and wonderful promotions when he became the team's general manager in 2014.
A serious message underpins it. When Swanson's uncle drowned off Salt Spring Island a year and a half ago, the grieving family had the additional burden of figuring out what to do in the absence of a will or other arrangements. "He did not have his affairs in order," Swanson says. So, the draw (fans just have to fill out an entry form at the game) is a gentle (or not so gentle) reminder to prepare for what, ready or not, awaits us all.
Have no doubt, though, the promotion is just that, a marketing idea.
"It has earned us a lot of notoriety," Swanson allows.
Reaction, he says, has been 99 per cent positive. The other one per cent find it tackier than George Brett's pine tar. I suspect Swanson is secretly pleased by the latter response, since that would be in the grand tradition of baseball.
Baseball is not like other sports. Fans go to a hockey rink or a football stadium to get fired up, but to a ballpark to wind down, to relax in the hot sun with a cold beer. That's great, but the game's languid pace, all those between-inning breaks and stoppages for pitcher changes, force teams to fill the pauses in the action.
So the HarbourCats drag fans into dizzy-bat and bubble-ball races, or have Harvey the HarbourCat chase a little kid around the base paths in a head-to-head competition that the kid always manages to win ("Our mascot is on a 300-game losing streak," Swanson says). The focus is on fun.
When a foul ball arcs into the parking lot, the loudspeakers play the sound of a smashing window, and an ad for an auto glass company flashes onto the scoreboard. When the ump makes a close call, the replay is sponsored by an optometrist. They have Fireworks Night, Yoga Day and a game where the first home run is a signal for fans to shower the field with new socks for the homeless.
Minor-league ball in particular is known for its cheerfully cheesy stunts (remember Bull Durham: "Hit bull, win steak"). Maryland's Hagerstown Suns held a Pre-Planned Funeral Night way back in 2003. Connecticut's New Britain Rock Cats staged a speed-dating night in which single (we hope) men and women switched seats every inning. The Portland, Maine, Sea Dogs once had players enter the game through a makeshift corn field, just as in Field of Dreams.
On Anti-Doping Night, the Devil Rays of Vero Beach, Florida gave free urine-sample cups to coincide with the 2008 Beijing Olympics. Similarly, California's Fullerton Flyers gave away juice boxes when former major leaguer Jose Canseco, who had acknowledged his steroid use, came to town.
Some promotions backfire. After the Los Angeles Dodgers gave away free baseballs one night in 1995, fans wouldn't stop chucking them onto the field, resulting in the major leagues' first forfeited game since 1979, when the Chicago White Sox's Disco Demolition Night (a crate of disco albums was blown up on the field) descended into pandemonium. Likewise, the Cleveland Indians' Ten-Cent Beer Night ended as badly as you might expect in 1974.
Also, pity poor Boston Red Sox pitcher Derek Lowe, who gave up a three-run lead on Derek Lowe Poster Night.
"That's when you know you're struggling, when they throw all your free posters on the field," Lowe later told the Atlanta Journal-Constitution. "There were bonfires. They set them on fire outside after the game. It must have been cold that night."
At least the cremating was limited to his posters.