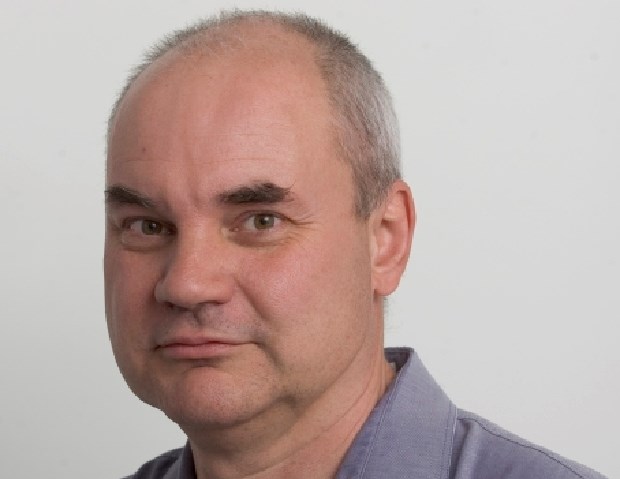 Candidates for strangest story of the week are:
A) A British man accidentally ordered a live, £3,000 Tibetan yak over the Internet while wasted on sleeping pills.
Join the club, pal.
B) Travel writers — or at least those in Vogue magazine and the Toronto Star — have declared Victoria to be cool, hipster heaven, Portland North.
I'm not sure that paying $17 to be served craft beer in a Mason jar by a man with a beard like a Civil War general actually constitutes "cool." Still, the description beats the time the Globe and Mail called Victoria a place where the word "hip" is usually followed by "replacement."
C) Money is being raised to ship scores of Helmcken overpass bunnies to a sanctuary in Texas.
This news prompted a reader to note that New Zealand takes a different approach: The Lions Club in Central Otago sponsors the annual Easter Bunny Hunt, in which teams kill as many rabbits as they can in 24 hours. Money raised through this Easter's bunnycide, in which 10,000 animals were Elmer Fudd-ed, was donated to a local hospital.
D) On Thursday, Victoria police found it necessary to tweet: "Please don't call 9-1-1 if your McDonald's order is incorrect."
Say what?
Yes, it's true. The emergency call came to the VicPD dispatch centre from a woman who identified herself as phoning from the Douglas Street McDonald's.
Right, said the call-taker, what's your emergency?
"I would just like to order a meal."
An audio recording of the call revealed the slightest of pauses before the dispatcher replied: "OK. You're at the McDonald's and you're calling 911 to order a meal?"
Yes, responded the caller. "I would like to be respected in the restaurant. I'm feeling disrespected."
Ummm…
"Someone is telling me I cannot order the meal I would like to eat."
Ummm…
"I would like to order a meal from a restaurant as a paying customer, as a female…"
Now, it wasn't really clear whether the caller had been denied a particular meal or had been refused service altogether (wild guess: Alcohol might have been involved), but at this point the dispatcher cut to the chase ("Do you have a life-or-death emergency?") and the call wrapped up soon after that.
It would be nice to think that calls like this are a rarity. But then, it would also be nice to think I could grow bangs.
In truth, Victoria's dispatchers get calls like this one from 2014: "I'm in the mall parking lot. Boxing Day sale traffic is nuts. I've only moved three car lengths in 20 minutes. Come and do something."
Some of VicPD's other all-time favourites:
• "Did we just have an earthquake? When can we expect the aftershock?"
• "There are a whole bunch of police cars with lights in the neighbourhood. Can they turn them off? My dog has a heart condition."
• "Peacocks have escaped from Beacon Hill Park."
• "What's the date?"
• "My cat has his head stuck between the wooden rungs on my dining room chair and he can't get out." (Break the rungs, the dispatcher advised.)
• "McDonald's forgot to take the pickles off the hamburger." (Hey, pal, at least you didn't get "disrespected.")
Down the road at the Saanich 911 centre, a caller once reported there was an American bullfrog in his backyard, while another said a deer was on her lawn "staring at me" though the window. A business owner who dreamed about a burglary wanted police to swing by the store to see if his dream was real. A woman who had been handcuffed during a sexual encounter phoned to say her boyfriend had passed out drunk and she couldn't find the key.
The RCMP's West Shore-based operation has heard from parents whose three-year-old wouldn't put on a seatbelt. Others call when the power goes out or the hot water tank loses its will to live. One guy demanded the police bring him turkey dinner.
All of which is funny unless you have a genuine emergency and can't get through to the 911 operator because she's tied up with someone complaining that the french fries weren't supersized.