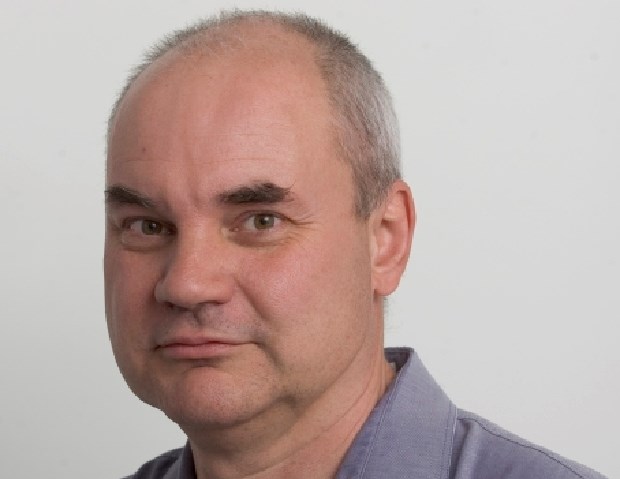 For those keeping score at home, eight of the 13 municipal councils here in Dysfunction-By-The-Water have agreed to pose some sort of amalgamation question to their voters next month.
That's "some sort" because Saanich has come up with wording that artfully avoids using the A-word: Do you think things are fine as they are, or should council ask itself whether things are swell?
Well, no, what Saanich council actually asks is: Do you support council initiating a community-based review of the governance structure and policies within Saanich and our partnerships within the region?
It's a political sop that ducks the real question: Do you want to look at amalgamation? A clear, regionwide answer to that would trigger a provincial government study of the pros and cons of a municipal merger.
Alas, that would be too easy. It speaks volumes that Greater Victoria's 91 mayors and councillors can't even agree on a common referendum question. Never mind sewage treatment, we couldn't co-ordinate a three-float parade without driving off in four directions and killing two of the clowns.
That leads to an obvious problem: What will the province's reaction be to the dog's breakfast of referendum results dumped at its feet after the Nov. 15 vote?
Community Minister Coralee Oakes issued a statement Wednesday congratulating Victoria's municipalities for fostering dialogue about governance: "It is the responsibility of all levels of government to eliminate service duplication and ensure the most efficient and effective delivery of public services.
"For those communities who are interested in continuing to examine governance structures, following the election results I will make ministry staff available to provide necessary resources and support."
Good. But does that mean funding a regional amalgamation study, or does it mean a checkerboard response, treating each municipality as though it were an island unto itself? Oakes wouldn't be pinned down: "I will be … listening to what citizens have to say."
Here are the questions those citizens will be asked:
• Victoria: Are you in favour of reducing the number of municipalities in Greater Victoria through amalgamation?
• Esquimalt asks two questions: 1. Should Esquimalt explore options for sharing more services with other municipalities? 2. Are you in favour of exploring the reduction of the number of municipalities within Greater Victoria through amalgamation?
• Oak Bay's wording has a hint of "should Jonah be swallowed by the whale?" to it: Are you in favour of the District of Oak Bay being amalgamated into a larger regional municipality?
• Langford's wording is the same as Oak Bay's.
• Central Saanich, Sidney and North Saanich all ask if the province should fund a cost-benefit analysis of the amalgamation of those three municipalities alone.
At least residents in those places will get asked their opinions on something. Voters in the other five, representing 14 per cent of the population, are being blocked by their own councils — though it's uncertain how many really expect Sooke, a 20-minute drive from its built-up neighbours, to join in the amalgamation debate. The same might even be said of Metchosin.
But Colwood council's response is a head-scratcher: First it agreed to pose a question, then it reversed itself because no one was clamouring for one. That's like a waiter saying, "I'll bring you water," then deciding not to do so because you didn't ask.
Highlands, whose entire population would fit in Victoria's arena three times over, has been silent on its existence as a stand-alone entity (perhaps it's thinking of splitting into Greater Highlands and Lesser Highlands). There's a touch of the Wizard of Oz to View Royal council's determination to keep the curtain closed.
Remember, they're only being asked to hold non-binding votes, essentially a request for more information. The provincial charter bars the government from forcing amalgamation on any municipality that doesn't want it, so nobody is being forced into a shotgun marriage.
It's a big deal that the A-word has finally made its way onto ballots, but it shouldn't be that hard to let people answer a single, simple, common question.