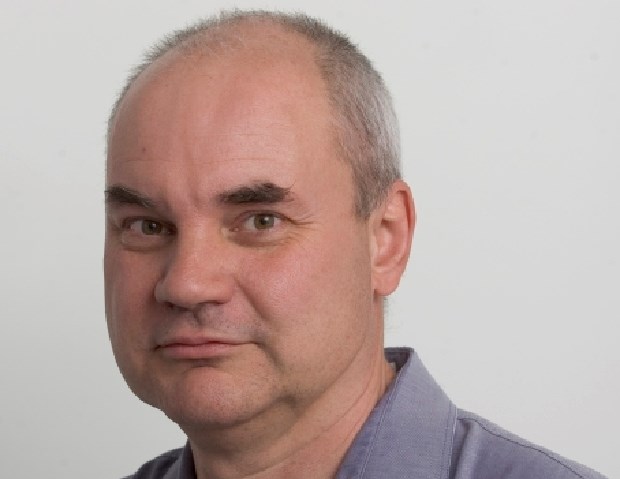 Left-lane hogs, get ready to squeal. Indicators are that when Transportation Minister Todd Stone unveils the results of B.C.'s highway speed review in the coming weeks, drivers who block the passing lane will get special attention.
"There will be a number of measures that we will be implementing to do a better job in getting people out of the left lane," Stone told Kamloops' CHNL radio last week. "You know, it already is the law, today, not to be in the left lane unless they're passing. … [There are] a number of initiatives that we'll be announcing soon that we hope will make a difference to get those left-lane hogs out of the way."
That has people like Ian Tootill doing a happy dance (or maybe pulling doughnuts of joy in the parking lot). Tootill is the co-founder of Sense B.C., which argues that it's often the variation in speed between drivers, not speed itself, that causes highway crashes.
Drivers who sit in the left lane like a slow boat in a fast stream interrupt traffic flow, encourage unsafe lane changes by those trying to get around them, and inspire road rage, he says.
Tootill is particularly annoyed by those who do so in an attempt to regulate other motorists' behaviour. "They do it because they figure it's their God-given right to be there," he says. "Why endanger everybody else?"
This view won't sit well with those who argue that if the speed limit is 80 kilometres an hour, you should be allowed to do 80 without feeling the hot breath of the driver behind you on your neck.
But the counter-argument is that if you're going slower than or paralleling the traffic on your right, you should move over. That's why, back in 2006, the highway signs that used to read Slower Traffic Keep Right were changed to Keep Right Except to Pass, Tootill says.
Tootill wants legislation to back that up. In Germany, he notes, it is not only illegal to drive in the left lane unless passing, but illegal to pass on the right.
You don't have to go that far for a left-lane law. B.C. drivers have a bad reputation for breaking the one in Washington state, where even if you're driving at the speed limit, sitting in the left lane is an offence punishable with a $124 ticket (though Trooper Mark Francis of the State Patrol says you might be more likely to get a polite warning).
Here in B.C., we actually do have a left-lane law, one that carries a $109 penalty, though it's rarely enforced. It says vehicles moving at "less than normal speed of traffic at the time and place and under the conditions then existing" must stick to the right, except when passing or preparing to turn left.
That points to a local conundrum: the Pat Bay Highway is dotted with places where drivers exit not by an off-ramp to the right, but by left-turn lanes, some at unmarked intersections.
Drivers racing north to the ferry terminal find themselves on the bumpers of cars slowing to turn left at the Elk Lake rowing centre, or Tanner Road, or Keating Cross Road. Exactly how close to their turns do the latter need to be before slipping over to the left?
In Stone's interview with the Kamloops radio station, he also said we can expect increases to the speed limit on some highways. Although that might conjure memories of 1974, when much of the Pat Bay had a 60-mile-per-hour — that's 97 km/h — speed limit, remember that the province's review focused on rural highways connecting communities, not those that cut through urban areas.
Besides, here in Victoria, where a smattering of cars toodle around with Slow Down, This Ain't the Mainland bumper stickers borrowed from Hawaii, the focus has been on getting traffic to move slower, not faster.
This is the community that led the (unhurried) drive to lower the default limit on urban streets from 50 km/h to 40, and where traffic calming measures have tended to constipate our roads to the point that your daily commute carries a risk of both overheating and starvation. Any calmer and we'll explode in apoplectic rage.
Maybe it's best just to take a deep breath and carry on — in the appropriate lane.