A police officer left a sick 68-year-old woman standing at a bus stop on a cold February morning after she was unable to provide a proper breath sample — and the law let him do it.
Inger Forsyth, a Colwood woman with a perfect 40-year driving record, was arrested and given an immediate roadside prohibition, also known as an IRP. Her licence was suspended and her car was towed, even though there was no evidence she had any alcohol in her system.
Changes to Canada's impaired-driving laws that came into effect on Dec. 18 have given police the power to demand a breath sample from any driver they lawfully stop. Previously, police had to have a reasonable suspicion a driver had alcohol in their body before demanding a roadside breath test.
Under the legislation, a driver who refuses or, like Forsyth, fails to provide a breath sample faces a criminal charge with penalties similar to an impaired driving conviction.
"Police officers should exercise common sense when dealing with an elderly person with breathing difficulties," said Victoria lawyer Jennifer Teryn. "But the reality is police are empowered to use this new federal law to issue IRPs to drivers, who, in many cases, have not done anything wrong."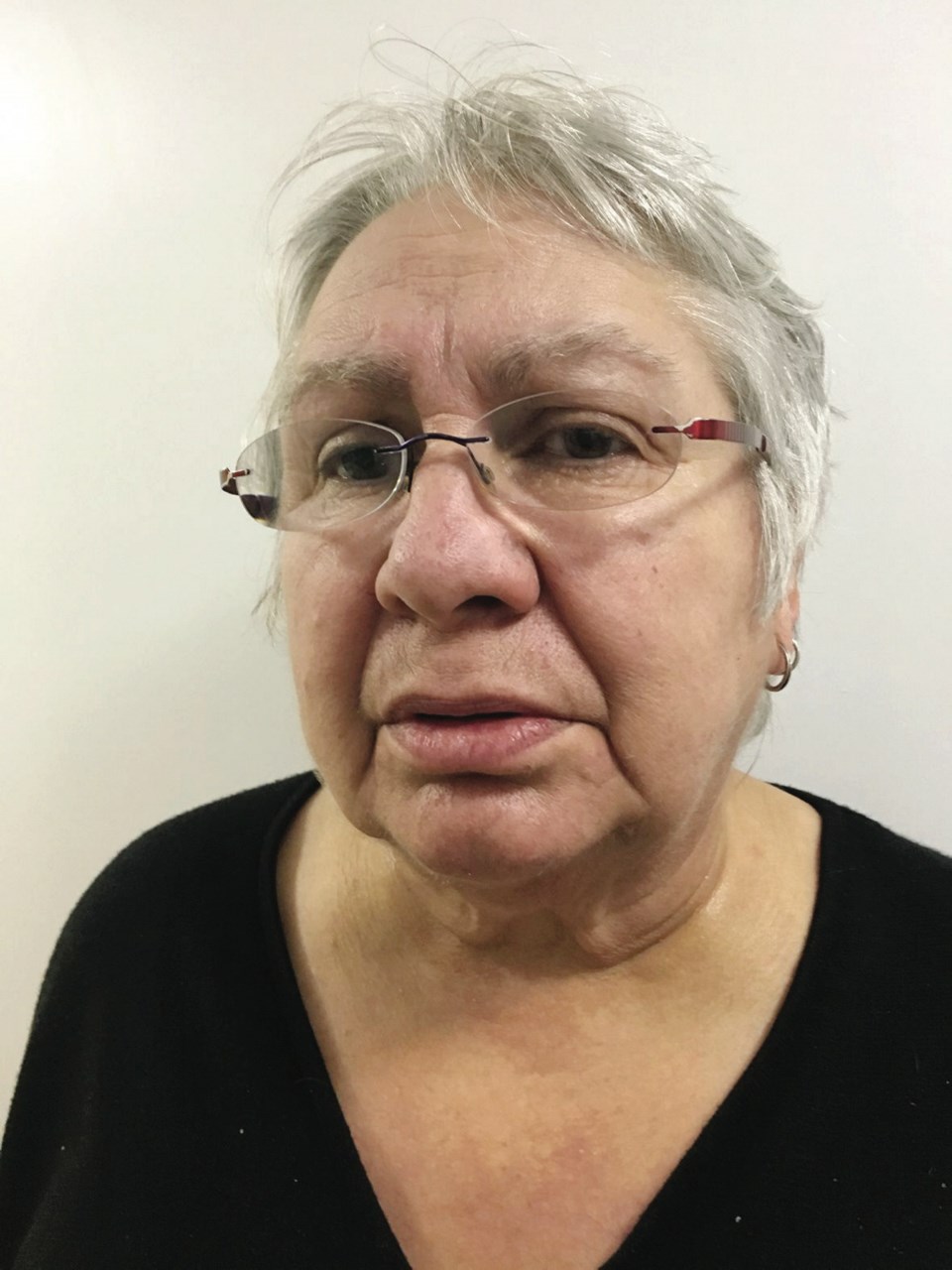 Teryn, who practises criminal, administrative and constitutional law and has conducted more than 300 reviews of immediate roadside prohibitions, said the implications of the new legislation terrify her.
"How do you prove to a police officer, who is in an position of extreme power and authority over all of us, that your inability to provide that sample is legitimate?" she asked. "And the consequences are profound.
"If you're given an IRP, in addition to the impoundment and the driving prohibition, the financial consequences range from $2,500 to $2,800. If you want to fight it, a lawyer costs a significant amount of money, and there's no guarantee you're going to be successful."
Teryn was successful in having Forsyth's prohibition revoked by an adjudicator with Road Safety B.C. The adjudicator found that Forsyth, who had bronchitis for several weeks and was on antibiotics, had a reasonable excuse to fail the test.
But Forsyth, who works as a wheelchair van driver, remains traumatized and depressed by the experience, said her husband, Gary Forsyth.
Forsyth's ordeal began on the morning of Feb. 19, when she drove to Uptown to see her doctor for a cortisone shot. Realizing she had half an hour to spare, she drove to Liquor Plus on Quadra Street and bought a bottle of tequila.
A uniformed police officer in an unmarked car was sitting in the parking lot watching the entrance to the liquor store.
In his report to the superintendent, the officer said he "has previous experience with detecting impaired drivers, and has found that some drivers who purchase alcohol first thing in the morning have been impaired."
The officer watched Forsyth leave the store, get into her car and turn left onto McKenzie Avenue. He followed her through some roadwork, which had shut down the left lane, and noted that her driver's side tires drifted over the line into the closed lane, then back into her own lane.
No other poor driving was observed, he wrote in his report. But he activated his lights and stopped her car just before Highway 17.
Forsyth told the officer she hadn't been speeding. But he explained that she'd been stopped because she was seen leaving the liquor store.
Forsyth told him she had not been drinking.
The officer, a member of the CRD's Integrated Road Safety Unit, took an Approved Screening Device from his pocket and prepared it for use.
Twice, he tried unsuccessfully to get a breath sample from Forsyth while she was sitting in her car.
On the third attempt, he asked Forsyth to get out of the car to allow her to breathe more deeply.
The third attempt also failed. The officer said Forsyth gave a short breath, then stopped blowing, took her mouth off the mouthpiece and sighed. He asked her why she stopped so soon.
The report said the officer warned her she could be charged under the Criminal Code for refusing to provide a sample. He explained that failing to provide a sample had the same consequences as blowing a fail.
Forsyth replied that she was trying but had a cold.
On the failed fourth attempt, the officer noted Forsyth had a cough that seemed "somewhat forced and fake."
On her fifth attempt, six minutes after he pulled her over, the officer noted for the first time that he could now detect an odour of stale-smelling liquor on her breath.
During four more failed attempts, the officer accused Forsyth of playing games and pressing her tongue against the end of the mouthpiece. He wrote that she had an "exaggerated fake cough." He told her he could now smell liquor on her breath.
Eleven minutes after he pulled her over, he told her she was under arrest for failing or refusing to provide a breath sample.
Forsyth said she was not refusing.
The report said the officer told her "that if she forced him to, he would handcuff her and drag her to the car" and that he "told her to get in the police vehicle or he would physically put her there."
Forsyth was allowed to call her husband to tell him she had been arrested and to ask him to come and get her. The officer issued the immediate roadside prohibition and left the scene.
"Gary Forsyth had not arrived, but Inger Forsyth was at a bus stop in a public place. It was 2-3 C, and Forsyth was properly dressed for the weather with her husband on the way," the officer wrote.
After her husband picked her up, Forsyth went for her cortisone shot. Then the couple went to St. Anthony's walk-in clinic in Langford and asked for a blood test to prove Forsyth had not been drinking. When they saw the doctor, three hours later, he told them it was too late for a blood test to register alcohol. However, the doctor made a note that Forsyth did not appear to be intoxicated.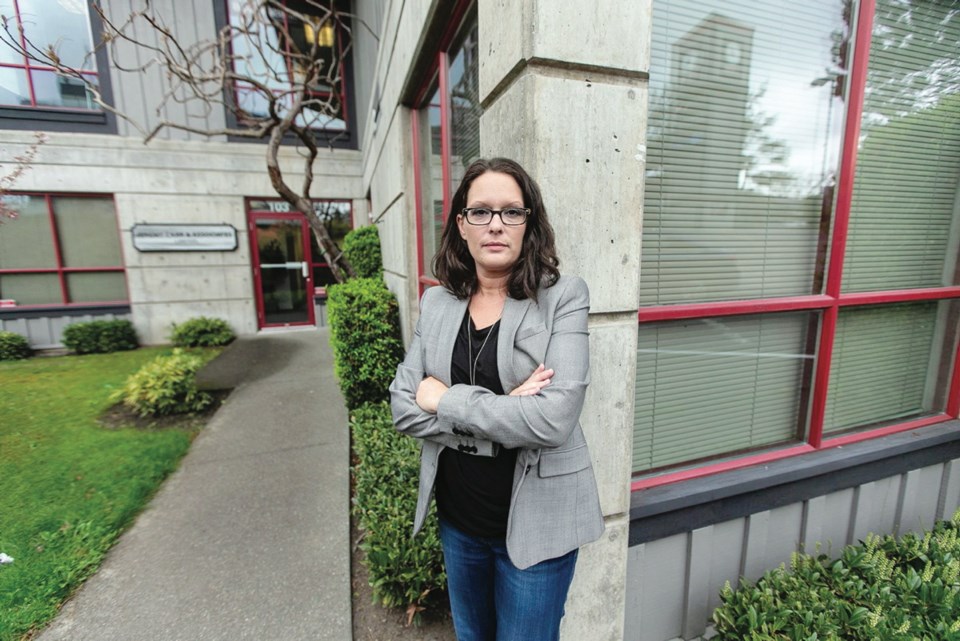 Teryn said she is shocked and appalled by the police officer's behaviour in this case.
"It is the most upsetting thing I've probably ever heard since I started conducting reviews. Inger Forsyth was terrorized at the side of the road in mid-February when she had bronchitis. Her car was impounded and she was left there."
The new version of the law has allowed this to happen, Teryn said. In the past, no police officer acting reasonably would have behaved this way, she said.
"And if it could happen to Inger Forsyth, it could happen to any of us. This is what I spend the vast majority of my time doing and I do not feel safe."
Teryn said she has represented many clients who have faced the same allegation of refusing to providing a sample when they have not been drinking.
"If you have asthma, bronchitis, chronic obstructive pulmonary disease, you're having a bad day, you have a panic disorder, you have anxiety which leads to shortness of breath, I've seen all of these things," she said.
Lawyer Jerry Steele, who is also an associate at Jeremy Carr and Associates, said he has had numerous cases where innocent people got caught by the new legislation. People with gastrointestinal issues, who burp or have reflux, could blow a fail. One of his clients, who was eating Italian liquor-filled candies called Cedrinca Liquore when he was pulled over by the police, was given an immediate roadside prohibition.
Steele said he believes that although the police officer was acting lawfully in the Forsyth case, the demand was unconstitutional.
"If we had lost, we were absolutely ready to take this to the Supreme Court of B.C.," Steele said. "Our law firm was prepared to go all the way to the Supreme Court of Canada."
Last week, B.C. Solicitor General Mike Farnworth was asked about Norma McLeod, a 76-year-old Vancouver Island woman with chronic obstructive pulmonary disease and a medical appliance on the roof of her mouth. McLeod had her car impounded and lost her licence when she failed to provide a proper sample.
Farnworth said he is willing to look into these kind of issues to see the nature of the problem and if anything can be done.
Significant work is underway in the areas of alcohol and drug impairment, he said.
"As we know, technology is evolving very rapidly on these issues. It would not surprise me if there is improved technology that comes in the future, but certainly it's something I'm willing to take a look at," Farnworth said.
The minister also said he believes in the judicial appeals process.
"Any time there's a change in the law, there are always court cases and precedents are set, so I'm confident in our appeals process."
Gary Forsyth said the experience has made him feel vulnerable because he has chronic obstructive pulmonary disease and may not be able to provide a breath sample if one was demanded of him.
"I am distraught that this kind of law exists in our country," he said. "And any politician who respects our constitution and the rights of our citizens would not sign off on that law. Everyone agrees with getting drunks off the road. Everyone supports this law until they get up close and personal with it. Then they realize how badly and unfairly written it is."
The law assumes guilt and it was up to us to prove our innocence, Forsyth said.
"This legislation needs to be repealed or rewritten," he said. "It's so bad. It's so wrong. It's not Canada."