A Vancouver architect is floating plans for a series of staffed huts in the backcountry, giving long-distance hikers a chic place to rest on a trek from Cypress Provincial Park to Squamish.
Stephane Laroye said he is importing the idea for a High Alpine Hut Network from Switzerland, where he has enjoyed many multi-day hikes.
"Every night we spent in a lodge or an attended hut and we found it just so comfortable and it made hiking so much easier," he said. "We had the opportunity to meet fellow hikers, people with similar interests."
Laroye's proposal would space the huts about 15 kilometres apart, or a day's hike for a novice, along new sections of the Howe Sound Crest Trail between The Lions and the Sea to Sky Gondola
The huts would be off the grid, powered by solar panels and heated by solar vacuum tubes. They would offer hikers a warm bed, a warm shower, a warm meal and a chance to swap trail stories. The huts would be serviced by helicopters for bringing in food and taking waste out.
If they operate anything like the ones in Switzerland, it would cost guests about $75 per night including breakfast, with an option to purchase more meals.
The huts would make the trail more welcoming to intermediate hikers, as opposed to only the experts who would attempt that route now, Laroye said. That might also mean more people getting injured and in need of a rescue, Laroye acknowledged, but he said the huts could also be a resource for rescue teams who could use the helipads and amenities in the course of their work.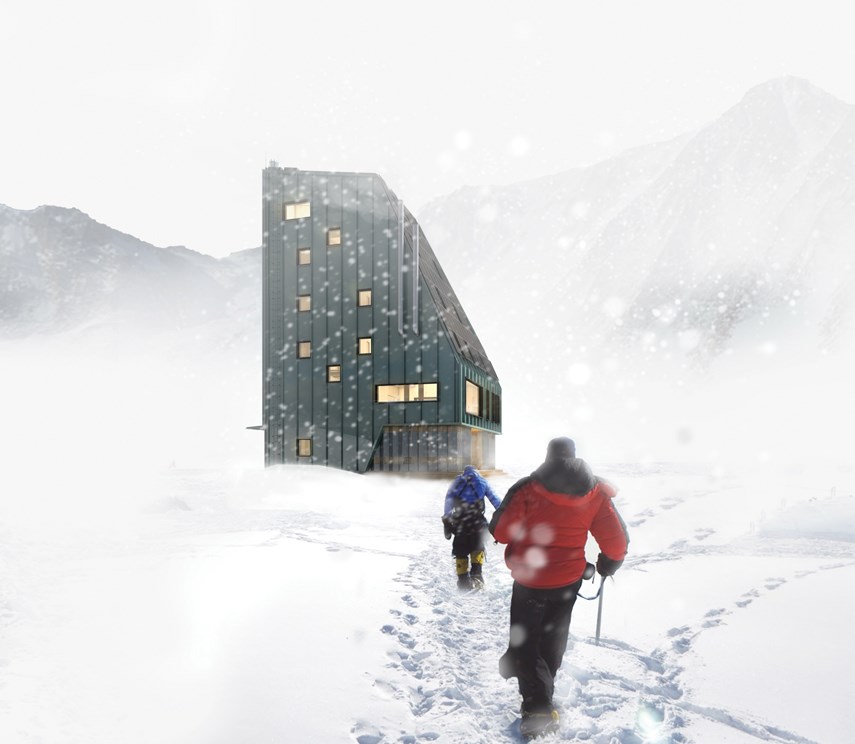 Laroye isn't planning to build the huts himself or go through the regulatory hoops with the province though. Rather, he's hoping an entrepreneur or existing business would spearhead the project. The Sea to Sky Gondola, Cypress Mountain Resort or the Squamish Nation would be ideal partners, he suggested.
Backcountry parks advocate and blogger Steve Jones said the proposal this week caught him off guard.
"I think it's pretty premature. There are a lot of things about it that make it a non-starter," he said, noting some of the hut locations are within the Capilano watershed, which is closed to the public.
"There are a whole range of issues but probably most fundamentally is that people aren't really clamouring to install a bunch of hotels in that area. It's very unique that we have a very remote wilderness area with this trail experience where you need to use tents and be totally self-supported so close to a major city. I don't think people actually want to see that change."
Paul Kubik, director of Cabins and Trails Development for the B.C. Mountaineering Club, said his group already has funding and approvals to build portions of the Howe Sound Crest Trail north extension between Mountain Lake and the Sea to Sky Gondola.
But Kubik said the large, upscale huts such as Laroye is proposing would have a tough time attracting enough people to stay, especially in bad weather.
"I go there in winter and I go there in summer and it is incredibly rugged terrain. It is terribly unforgiving," he said.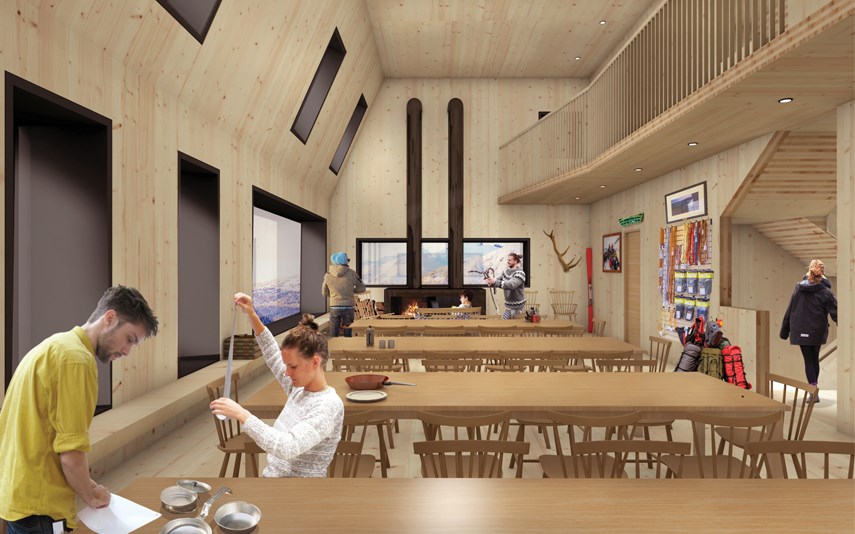 Alex Wallace, chairman of Friends of Cypress and member of the trails committee with the Federation of Mountain Clubs of B.C., said he doesn't have a position on the proposal. But he said it will be interesting to see debate about hiking in the Capilano watershed reopened, especially since the completion of the Metro Vancouver Water Filtration Plant has mitigated concerns  about contaminating the water supply.
"It's an interesting idea but you would probably want to have a number of years of planning to sort out what the public wants," he said. "Even people who go into the backcountry are divided about whether huts — and of course staffed huts — are a good thing."
Opening any new trail area up would inevitably result in the "Instagram effect" of drawing more and more people in, Wallace said, and B.C. does not fund its parks and trails at the level Switzerland does.
Laroye acknowledged the criticisms, but said he believes it's worth a shot.
"I do think there is room in this beautiful province of ours to showcase what we have in a very sustainable way and I think the Sea to Sky corridor is one of those ways," he said.
Nobody from the provincial government responded to a request for comment.
— With files from Jennifer Thuncher, The Squamish Chief