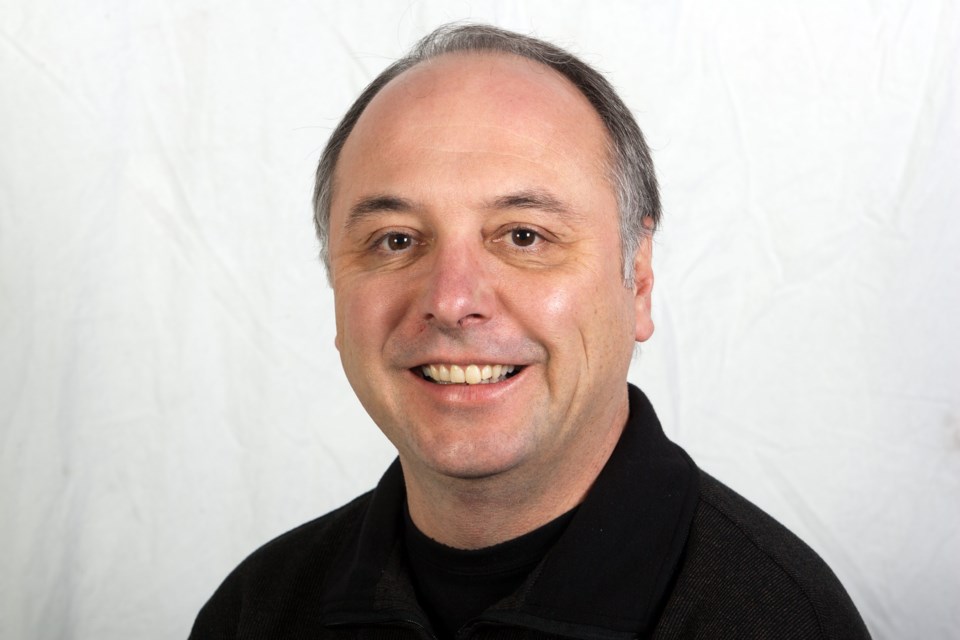 Cowichan Valley chef and cookbook author Bill Jones is always on top of trends. He has written books on topics such as modern Asian cooking, salads, and foraging for and preparing wild foods, just when home cooks seemed most interested in preparing them.
He has rung the trend bell again with his latest work, The Deerholme Vegetable Cookbook (TouchWood Editions, $29.95). Cooking vegetables in more interesting ways was on many of the food-trends lists I read for 2015.
"I think a lot of the media interest has been driven by the influence of the new Nordic cuisine that is emerging in places like Denmark and Sweden," Jones says. "They have been designing dishes that showcase the organic beauty of vegetables and adding traditional techniques like fermenting, aging and smoking."
Jones says the growing popularity of farmers' markets has also helped stir up the desire to cook vegetables in more inventive ways, or to prepare vegetables one might not have used before, such as delicious purple carrots or pink-fleshed potatoes.
Jones says that adds up to a cooking style that allows interesting and healthy vegetable dishes to be part of a great dining experience, and chefs all over the planet are getting into it. Jones's new book allows home cooks that opportunity, too.
More than 40 types of vegetables are featured in The Deerholme Vegetable Cookbook. Among its 260 pages are 12 chapters of vegetable-rich recipes for such things as preserves, starters, salads, soups, breads, casseroles, desserts, and braised, grilled and roasted vegetables.
The more than 110 recipes in the book include curried mushroom and root vegetable pie, sweet potato blinis with five-spice tomato jam, roasted cauliflower with miso and ginger, and carrot soup with cinnamon and couscous.
Jones says the recipes in his books are always a mix of current trends, past experiences and the desire for balance.
"I spend a few months reading all the latest cookbooks, then sit down and create a list of recipes. From there I just try to be as creative as possible and still make recipes that are accessible and fairly easy to duplicate," Jones says.
This photo-rich book is named after Deerholme Farm (deerholme.com), Jones's Cowichan Valley culinary destination that offers cooking lessons and dinners.
Offering home cooks all sorts of cooking tips has been a big part of what he does, and that continues in his new book.
Before you get to the recipes, Jones offers you great information on sourcing and handling vegetables, an in-depth glossary of cooking terms, vegetable-preparation essentials and suggestions on wines to pair with vegetables.
In Jones's book you'll also discover that some vegetables taste delicious raw, while others are at their best when cooked to a point that in the past might have been deemed overcooked.
"Some vegetables are utterly transformed when cooked just a little further. Fennel, for example, is tough and fibrous when lightly cooked," Jones says.
But Jones says when fennel is allowed to fully cook, the cellulose fibres break down and the flesh becomes creamy and sweet.
"You loose some nutrients with greater cooking, but you are also making other nutrients more readily available through the process," Jones says.
The Deerholme Vegetable Cookbook is now or will soon be available at local bookstores and from online retailers. As for who would want this book, Jones says just about everyone, even dog lovers.
"This book is for all levels of cooks. You don't have to be a vegetarian to enjoy the recipes," Jones says.
"The dishes are healthy enough to make on a daily basis and you would find there are many benefits to adding plant-based dishes to your diet. Plus, it has great photos of my dog Oliver, who has become a celebrity here on the farm."
Recipe: Beet and apple salad, with basil, lime and honey
This recipe is from The Deerholme Vegetable Cookbook (TouchWood Editions, $29.95). Author Bill Jones says the earthiness of beets pairs well with the sweet crunch of apple. Use red-skinned apples with a firm texture such as Fuji for excellent results. This salad is best when the vegetables are either julienned or cut into large sticks. Use a mandoline to create an even, fine shred that adds elegance to the salad.
Makes: Four servings

1 lime, juice and zest
1 Tbsp honey
1 Tbsp yellow mustard
1 tsp hot sauce
2 Tbsp olive oil
1 large beet, peeled and trimmed
1 red apple, skin on, cored
2 Tbsp shredded fresh basil
• salt and pepper
• toasted pumpkin seeds
• wedge of lime, for garnish
• basil leaves, for garnish

In a mixing bowl, combine the lime juice and zest, and honey. Whisk to dissolve the honey, then whisk in the mustard and hot sauce. Add the oil in a slow, steady stream, whisking until incorporated.
On a clean cutting board, cut the beet into thin slices, then cut each slice into thin strips to form a julienne. Place in the dressing and toss to coat. Cut the apple, leaving the skin on, in the same manner. Add to the beet and toss to coat. Add the shredded basil, toss to mix, and season with salt and pepper. Transfer to a serving plate and garnish with toasted pumpkin seeds, a wedge of lime, basil leaves, and a final dusting of freshly ground black pepper.
Baked acorn squash with Porcini custard
This recipe is from The Deerholme Vegetable Cookbook (TouchWood Editions, $29.95). Author Bill Jones says to use a small squash about the size of a softball.

Be careful when halving the squash. I use a sharp bread knife to bite into the skin before pushing down to split the squash open. You can also use this knife to remove a little of the round side of the squash to allow it to sit securely on the baking tray. But when doing so, be sure not to cut so deep into the flesh that you expose the hollow interior. It is easy to make ahead and re-heat, beautiful to look at — and of course delicious.
Makes: Two to four servings

1 small acorn squash
2 Tbsp olive oil
• salt and pepper
1 cup whipping cream
2 eggs, beaten
1 Tbsp porcini powder (see Note)
• pinch freshly ground nutmeg

Preheat the oven to 350 F.

On a cutting board, cut the squash in half, and remove and discard the seeds, pulp, and any woody stem. Place on a rimmed baking tray, drizzle with olive oil, and season with salt and pepper. Place in the oven and roast for 20 minutes, or until the squash is easily pierced with a knife and the edges of the squash are beginning to char. Remove from the oven and allow to cool slightly.

In a bowl, whisk together the cream, eggs, porcini powder and nutmeg, and season with salt and pepper. Pour the mixture into the squash halves and return to the oven. Bake for about 20 minutes, or until the custard is set around the edges (and jiggling a little in the centre). Allow to cool slightly and serve warm.

Note: Bill Jones says the porcini powder is made by grinding 1 oz. (28g) dried porcini mushrooms into a powder. Jones adds that if you can't find dried porcinis, you can also use your favourite mushrooms, sautéed and added to the filling, or just use a pinch of nutmeg for flavour.
Eric Akis is the author of The Great Rotisserie Chicken Cookbook (Appetite by Random House). His columns appear in the Life section Wednesday and Sunday.