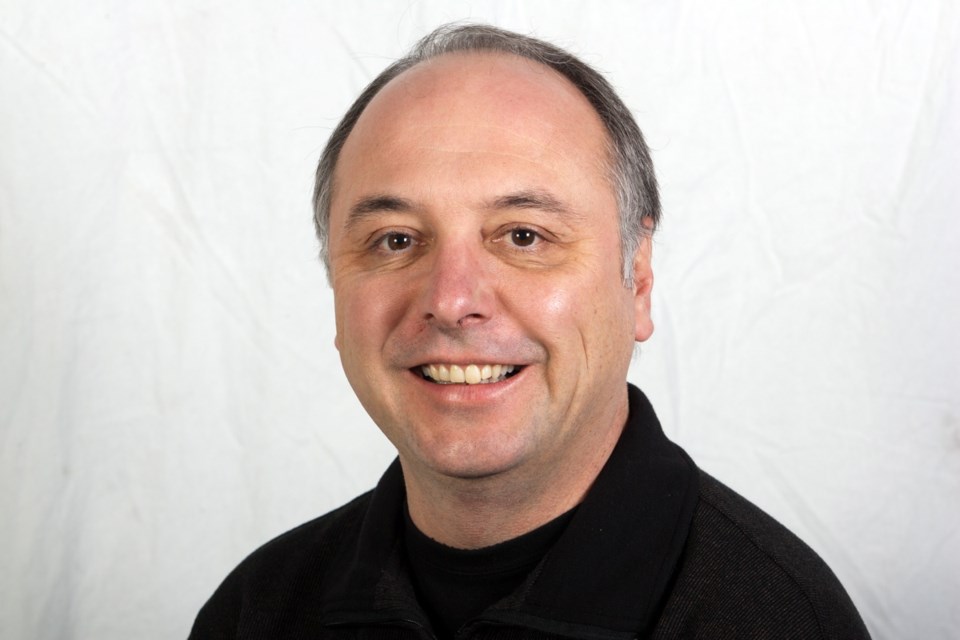 Dear Eric: We want to do a retro '70s dinner party. I seem to recall chicken à la king was madly fashionable. I know it involved chicken and mushrooms in a white sauce over vol au vent shells. Do you have a recipe for it?
Liz
Dear Liz: Yes, chicken à la king was fashionable in the 1970s and into the early 1980s. Some time in the '80s was the last time I recall making — or even seeing — the dish served.
In the hotel where I worked back then, chicken à la king was a staple item of our Sunday buffet brunch and must have been popular because each week, we would make a gigantic vat of it.
In those days, I was so focused on preparing it that I never learned about its origins. Liz's question provided a tasty opportunity to do that now.
The first thing I learned was that it was being simmered well before 1970 and that there are competing stories on who made the first serving. The most compelling one I found appeared in a 1937 article from Better Homes and Gardens that I found on foodtimeline.org.
That story says one might assume that chicken à la king is a European dish named for a royal personage. But that's not the case; it was actually invented in the early 1900s at the Brighton Beach Hotel near New York.
Legend says that head chef George Greenwald was casting about for a concoction to tempt the palate of the hotel proprietor, E. Clark King, and his wife. He created a new chicken dish, was uncertain about it, but decided to send it out to the dining room for the couple to try.
The chef nervously waited for word on what they thought of the dish. He feared his creation was a failure. Those feelings of anxiety and dejection changed when a waiter queried the couple and returned to the kitchen to tell the chef they loved it and wanted second helpings.
The chef asked King if he should put it on the menu. King said absolutely, and the next day it was listed as "chicken à la king."
I can understand why it was popular — what's not to like about an ultra rich and saucy chicken dish?
Chicken à la king became trendy again in the 1970s and early 1980s, when food writers such as the New York Times's Craig Claiborne reintroduced it to their readers.
My recipe is adapted from one Claiborne published back in 1980, said to be based on the version of chicken à la king George Greenwald served.
I have modernized the recipe and left out two ingredients found in the original one — 1/4 cup of soft butter beaten with three egg yolks.
In the old recipe, that mixture was slowly stirred into the chicken à la king just before serving, to help thicken it and to make it crazily rich tasting.
I passed on that because I found that my chicken à la king, which, like the original version, uses whipping cream to form the sauce, was already thick and rich enough and then some.
Chicken à la king was originally served on toasted bread, but I've gone with Liz's idea of using vol au vent — also called patty shells — made of puff pasty. You'll find them in the freezer section of most supermarkets.
Chicken à la king
If you're serving an appetizer and dessert with your chicken à la king, this recipe should yield six servings. If it will be the only thing served, and your guests are bringing hearty appetites to the table, it will serve four.
This recipe could be doubled; you'll just need to use a larger pot.
I like to serve chicken à la king with steamed green beans or asparagus and rice pilaf.
Preparation time: 40 minutes
Cooking time: About 65 minutes
Makes: 4 to 6 servings
For the chicken
4 cups chicken stock or broth
2 bay leaves
10 black peppercorns
• pinch dried tarragon or thyme
1 1/2 lbs (680 grams) boneless, skinless chicken breasts (about 3 medium)
Put all ingredients into a medium pot. Bring to a simmer and cook chicken 25 minutes, until just cooked through.
Remove pot from the heat and let chicken cool in the stock to room temperature.
Remove chicken from the pot, cut into 1/2-inch cubes, set in a bowl and refrigerate until needed.
Strain the leftover stock and keep for another use, or freeze it for another time.
For the vol au vent
4 to 6 vol au vent, thawed
Preheat the oven to 400 F.
Set the vol-au-vent on a non-stick baking sheet. Bake 20 to 22 minutes, until puffed and golden. (These can be baked hours in advance. When needed, simply reheat in the oven for a few minutes until hot and crisp.)
For the à la king sauce and to serve
3 Tbsp butter
1/2 medium green bell pepper, cut into 2-inch long, 1/4-inch wide strips
1/2 medium red bell pepper, cut into 2-inch long, 1/4-inch wide strips
8 medium mushrooms, thinly sliced
2 Tbsp all-purpose flour
1 Tbsp lemon juice
1/2 tsp paprika
3 Tbsp sherry
2 1/4 cups whipping cream
• salt and white pepper to taste
1 Tbsp chopped fresh parsley or 2 thinly sliced green onions
Melt the butter in a medium to large pot (mine was eight inches in diameter) set over medium heat to medium-high heat. Add the bell peppers and mushrooms and cook and stir five minutes.
Mix in the flour and cook and stir two minutes more. Add lemon juice, paprika and sherry and cook and stir until the mixture is quite thick, about two minutes.
Very slowly, mix in the cream until smoothly combined. Bring the sauce to a gentle simmer, adjusting the heat as needed, and then add the chicken. Cook the chicken in the sauce until well heated through, about 10 minutes. Season the chicken à la king with salt and pepper.
Set a vol-au-vent on each of four to six plates. Cut out a circle of pastry in the centre of each vol-au-vent to create a cavity. Spoon the chicken à la king in and around the vol-au-vent. Set the circle of pastry back on top.
Sprinkle with fresh, chopped parsley or sliced green onion and serve.
Eric Akis is the author of The Great Rotisserie Chicken Cookbook (Appetite by Random House). His columns appear in the Life section Wednesday and Sunday.