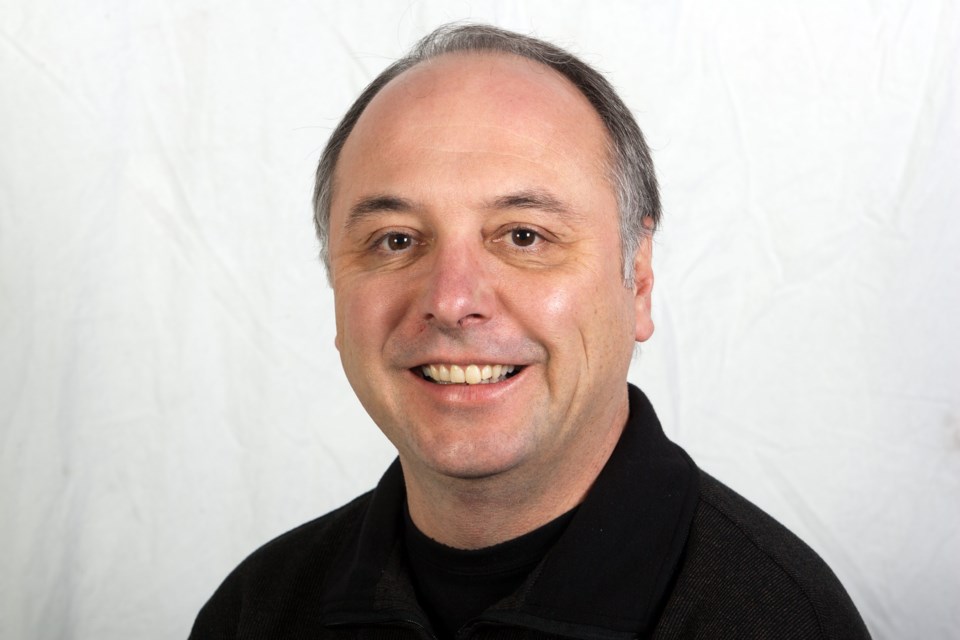 Dear Eric: What is a prostitute's dinner? Have you heard of the term? Is it universal? Are there common components? I only heard of it once, when my Japanese daughter-in-law served it to me. She said it was what the working girls in Japan cobbled together after a long night's work. It was spaghetti, not Asian at all.
Liz
Dear Liz: When first reading Liz's query, I thought, that's odd. Japan has a dish with a similar name and theme to one prepared in another country. But when she noted it was made with spaghetti and not Asian at all, it was clear what her daughter-in-law was making was a version of that dish made in another country, not one Japanese in origin.
That dish, in fact, is Italian and is called spaghetti alla Puttanesca, which in English literally means "spaghetti in the style of a prostitute." Puttanesca is a derivation of the Italian word puttana, which means prostitute.
Stories about the origins of this dish vary, but most suggest that prostitutes would make this easy-to-make, fairly inexpensive dish as a quick meal, while at the same time attracting clients to call because of its wonderful aroma.
In another email from Liz, she noted that the version her daughter-in-law made was not boldly flavoured, fairly ordinary tasting, which doesn't seem to jive with what I just described. To me, that indicated she did not have all the ingredients typically used to make the dish, because just about all of them are boldly flavoured.
They include ingredients an Italian, prostitute or not, would likely have on hand, such as anchovies, garlic, crushed chilies, capers, olives, tomatoes and a fresh or dried herbs, such as oregano, basil and parsley.
When you combine all those ingredients in a sauce mixture you toss with spaghetti or other pasta, you end up with something incredibly aromatic and full of flavour. That's definitely what happened when I tested the recipe for spaghetti alla Puttanesca you see below.
In fact, the mix of flavourings used to make the sauce is so appetizing that it's also great to use on other foods, such as the fish used in today's second recipe, Pacific snapper with puttanesca sauce.
Spaghetti alla Puttanesca
Have all your ingredients chopped and ready to go before you start cooking this aromatic pasta dish. That way, you'll be able to quickly whip up the sauce and it will be ready to welcome the pasta when it is cooked.
Preparation time: 15 minutes
Cooking time: About 10 minutes
Makes: four servings
375 grams spaghetti
• salt for the pasta water
3 Tbsp olive oil
2 to 3 medium garlic cloves, minced
4 anchovies, minced
• pinches of crushed chili flakes
2 cups passata (strained tomatoes; see Note)
1/2 cup black olives, pitted and coarsely chopped
2 Tbsp capers
1/3 cup coarsely chopped fresh basil or oregano
Cook the spaghetti in boiling, lightly salted water until tender, about eight to 10 minutes. While the pasta cooks, place the oil in a large skillet that's set over medium to medium-high heat.
When oil is hot, add the garlic, anchovies and chili flakes and cook until aromatic, about one minute. Mix in strained tomatoes, olives and capers and simmer the sauce five minutes.
When the spaghetti is cooked, reserve 1/2 cup of its cooking liquid. Now drain the spaghetti well. Add the spaghetti, reserved cooking liquid and basil (or oregano) to the sauce, toss to combine and serve.
Note: Bottles of passata, a smooth mixture made from ripe, flavourful tomatoes that are cooked and strained, can be found at most supermarkets and European delis. If for some reason you can't find it, you could use canned tomato sauce instead.
Pacific Snapper with Puttanesca Sauce
Serve the fish and sauce with a steamed green vegetable, such as broccolini, and pasta, boiled potatoes, polenta or risotto.
Preparation time: 25 minutes
Cooking time: About 15 minutes
Makes: 4 servings
1 1/2 lb snapper fillets, cut into 8 equal pieces (see Note)
2 Tbsp orange juice
1 Tbsp olive oil
• salt and white pepper to taste
2 Tbsp olive oil
2 to 3 medium garlic cloves, minced
4 anchovies, minced
1/2 tsp ground oregano
• pinch of crushed chili flakes
1 cup passata (strained tomatoes; see Note above)
1/4 cup dry white wine
1/2 cup black olives, pitted and coarsely chopped
2 Tbsp capers
1 Tbsp chopped fresh parsley
Preheat the oven to 425 F. Line a baking dish with parchment paper. Set in the snapper in a single layer. Drizzle fish with the orange juice and 1 Tbsp olive oil; season with salt and pepper. Bake fish 12 to 15 minutes, or until cooked through.
While the fish cooks, place the 2 Tbsp oil in a small pot set over medium heat. Add the garlic, anchovies, oregano and chili flakes and cook one to two minutes.
Mix in the remaining ingredients, except parsley, bring to a simmer, and simmer 5 minutes.
When cooked, set two pieces of fish on each of four plates, or arrange it all on a platter. Top with the sauce, sprinkle with parsley and serve.
Note: Pacific snapper is the market name for spices of rockfish commercially harvested off Vancouver Island and in other places. It is sold at most supermarkets and seafood stores.
Eric Akis is the author of eight cookbooks. His latest is The Great Rotisserie Chicken Cookbook (Appetite by Random House). His columns appear in the Life section Wednesday and Sunday.