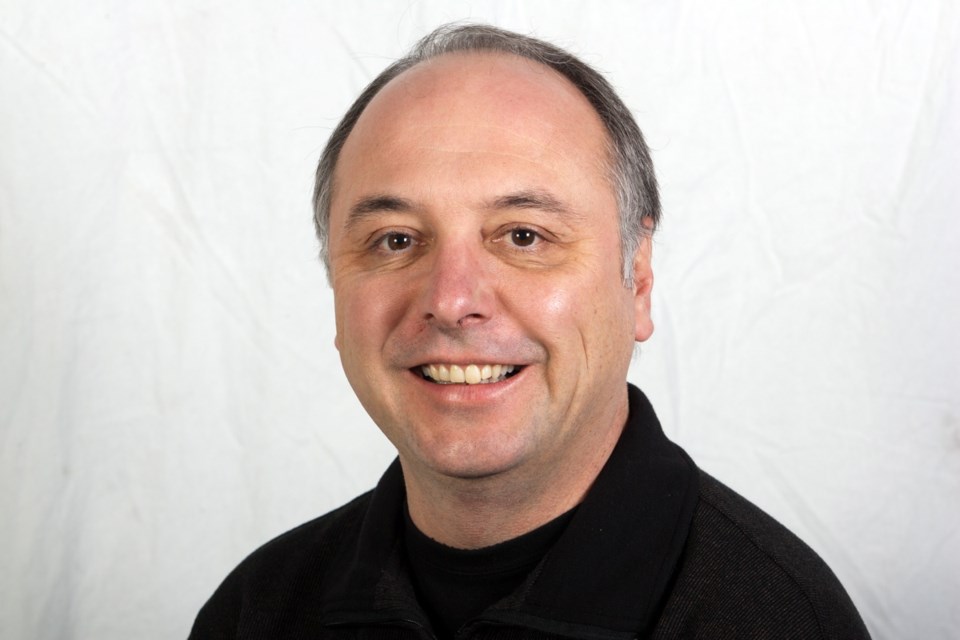 Dear Eric: I live alone and I find using a full-sized oven a bit much when cooking for just myself. Yet using my small toaster oven hasn't proved satisfactory. Do you have any cooking hints when using a toaster oven? Are there any good toaster-oven recipe books?
Chris Spratt
Dear Chris: When I moved away from home in my late teens, 30-plus years ago, one of my first purchases was a toaster oven. It was so small you could barely fit two slices of bread into it, let alone try to cook anything much larger than frozen fish sticks.
That toaster oven was also thinly walled, so you had to be very careful where you placed it and when opening the oven door. If you didn't, you might burn yourself or your countertop and wall.
Luckily, toaster ovens have become a lot better since I owned that one. And in a subsequent email from Chris, he told me he had purchased a new one, which is working much better than his old one.
I, too, have recently bought a new toaster oven, with mine being a larger-sized model that has a rotisserie, a feature I needed to test recipes for my soon-to-be-published book on rotisserie chicken.
In buying good-quality ovens, Chris and I took the obvious first step toward more successful toaster-oven cooking.
If you've had one for years and it has never worked well, invest in a new one. There are many to choose from, so a good place to start finding one that matches your needs is to search online for toaster oven reviews. You'll find all sorts of information, from pricing to facts as to why one toaster oven is better than another.
My top tips for cooking in a toaster oven are straightforward.
If it's brand new — and this may be difficult for some impatient people — first read the manual for guidance on using it. Study the safety tips and see if it has any limitations you should know about.
My second tip is to treat a toaster oven like a regular oven when broiling, roasting or baking. In other words, make sure it's properly preheated before you put the food in it, or the item won't cook properly in the suggested time.
Also, don't open the oven door to see how the food is progressing, as that can cause the temperature inside the oven to drop.
Hot air in the oven needs to circulate to cook the food evenly, so don't jam in a stacked pan of food that fills the entire oven. Even a regular oven would not function well if you filled it to capacity, leaving no room for air flow. Invest in cooking pans designed to comfortably fit inside your oven and cook the appropriate amount of food.
If you cook something that might bubble over a bit, think ahead and place a pan underneath to catch any drips.
When using parchment paper to line a pan, and aluminum foil to cover it, keep the paper within the walls of the pan and the foil tightly pinched to adhere to the pan rim. This will ensure there's no chance either will come in contact with the heating element.
I have not done reviews of toaster-oven cookbooks, so I can't recommend one, but I do know there are a number available. Amazon.ca lists at least 10 of them, many with customer reviews.
Your local library should also have toaster-oven cookbooks for you to peruse.
I like to use my toaster oven to cook small roasts, weighing about 500 to 750 grams, such as pork loin or beef top sirloin. I also use it to cook rack of lamb and onion soup gratinée when I just need a couple of servings for my wife and me.
Chris, if some of your favourite recipes for dishes such as lasagna or pot pie are normally baked in a large casserole pan, you can make them suitable for a toaster oven. Simply arrange the ingredients among three or four smaller dishes that will fit in your toaster oven. Bake one for dinner and freeze the rest for another time.
I also like cooking ribs for one or two in my toaster oven, and I did that in today's recipe. If you check out my column this Wednesday, which is devoted to salad shrimp, you'll also find a stuffed-sole recipe that could be cooked in a toaster oven.
RECIPE:
Toaster Oven Barbecue Back Ribs
These tender pork back ribs are easy to make. You can flavour with a favourite barbecue sauce. Serve the ribs with a baked potato or rice and a salad, such as Caesar salad or coleslaw.
Preparation time: 10 minutes
Cooking time: about two hours
Makes: one to two servings, depending on appetite

1 (1 1/4 to 1 1/2 lb) rack pork back ribs
1/2 tsp ground cumin
1/2 tsp chili powder
1/2 tsp ground oregano
• salt and freshly ground pepper to taste
• a few fresh rosemary sprigs (optional)
1/2 cup apple juice or beer
1/3 cup barbecue sauce, or to taste
Preheat toaster oven to 325 F. Cut ribs between the bones into four pieces. Set ribs, meaty side up, in a small baking pan just large enough to hold them in a single layer.
Sprinkle and rub the ribs with cumin, chili powder, oregano, salt and pepper. Set the rosemary sprigs around ribs, if using. Pour in the apple juice or beer. Cover the ribs with aluminum foil and bake one hour and 45 minutes, or until tender. Uncover the ribs and brush with the barbecue sauce. Bake, uncovered, for 15 to 20 minutes more, or until the ribs are nicely glazed.
Eric Akis is the author of the hardcover book Everyone Can Cook Everything. His columns appear in the Life section Wednesday and Sunday.