Off the west coast of Vancouver Island, undersea mountains rise more than 1,000 metres from the sea floor, and an expedition this summer gave scientists and the public a rare look at these hot spots of sea life.
Called seamounts, they were little known until the 1980s, but they are like oases under the waves — homes for many species and stopover spots for others.
In July, a unique partnership of the Haida Nation, Fisheries and Oceans Canada, Oceana Canada and Ocean Networks Canada sent the exploration vessel Nautilus out to explore some of the seamounts off our coast. The ship carries two remotely operated vehicles and a multibeam echosounder that is used in mapping the sea floor.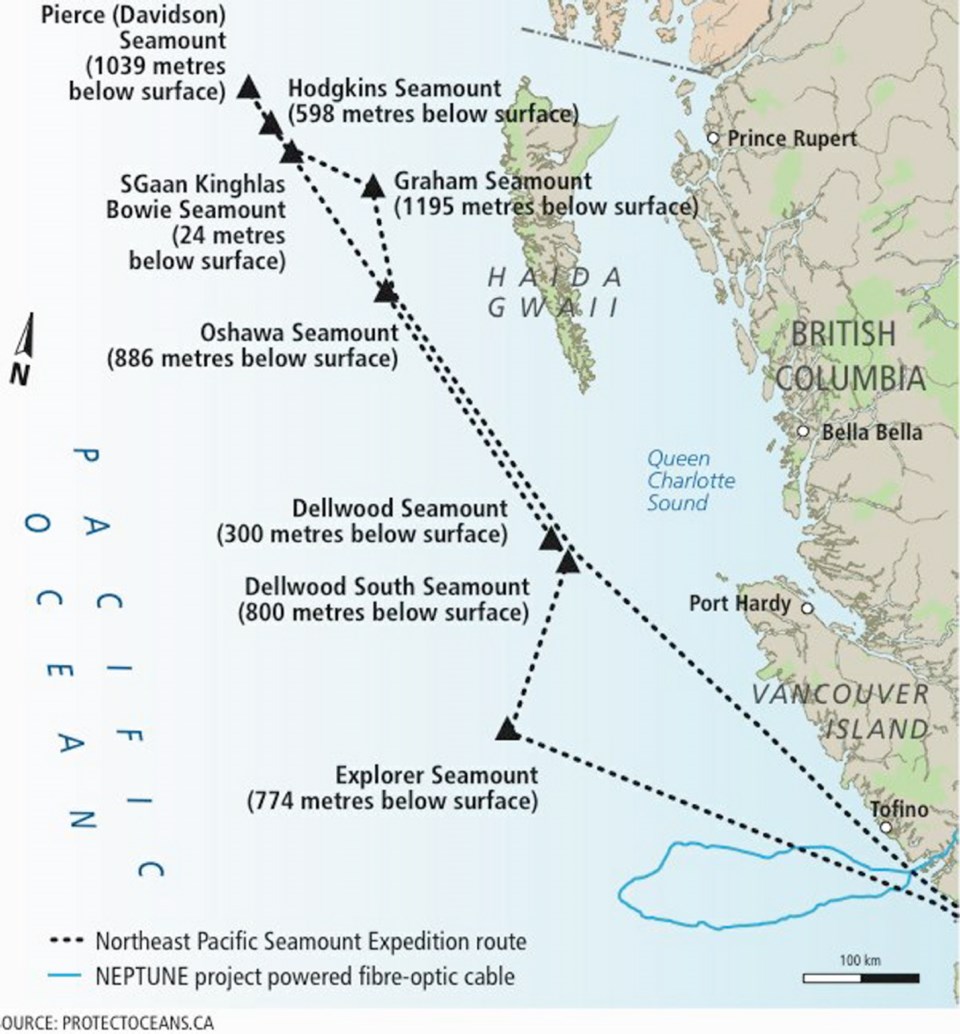 The rovers streamed photos and video that were shared in real time with people around the world.
Ocean Networks Canada, an initiative of the University of Victoria, took advantage of the expedition to expand its network of undersea sensors. It installed an observing platform on the Dellwood Seamount.
Today, we present some of the photos the expedition gathered from the cameras of the deep sea rovers.
For more information, visit protectoceans.ca.