For the sixth consecutive year, Roger McKinnon and a group of business and municipal leaders have beaten the bushes of Vancouver Island to find the best and brightest young entrepreneurs.
There never seems to be a shortage, which leaves McKinnon and an a cast of judges from up and down the Island with the enviable task of whittling from an impressive list the 20 who receive the Top 20 Under 40 Business and Community Achievement Awards.
"It's very hard to make those decisions," says McKinnon, a longtime Island real estate developer who founded the awards. "Every year, we put the call out for the best and brightest and they roll in. Then comes the very difficult task of picking just 20."
This year, 110 nominations were considered.
McKinnon said winners are no longer selected only for their business successes, but half the merit in their selection is how they give back to their communities, either through charitable work, contributions or through programs they have developed through their businesses.
McKinnon said the submissions are carefully considered by an Island-wide panel of judges who range from mayors and councillors of Island cities and towns to prominent business people.
A sellout crowd of more than 400 took part in this year's black-tie affair Saturday night at Nanaimo's Vancouver Island Conference Centre.
The winners included 11 women and nine men — and their businesses ranged from pet care and woodworking to personal care and construction.
The keynote speaker, Courtenay native Jason Kapalka, gave the audience an inspiring talk about entrepreneurship. Kapalka co-founded PopCap in the Comox Valley and sold the video game company to industry giant Electronic Arts in 2011 for more than $600 million. He continues to be involved in various "unusual ventures."
The winners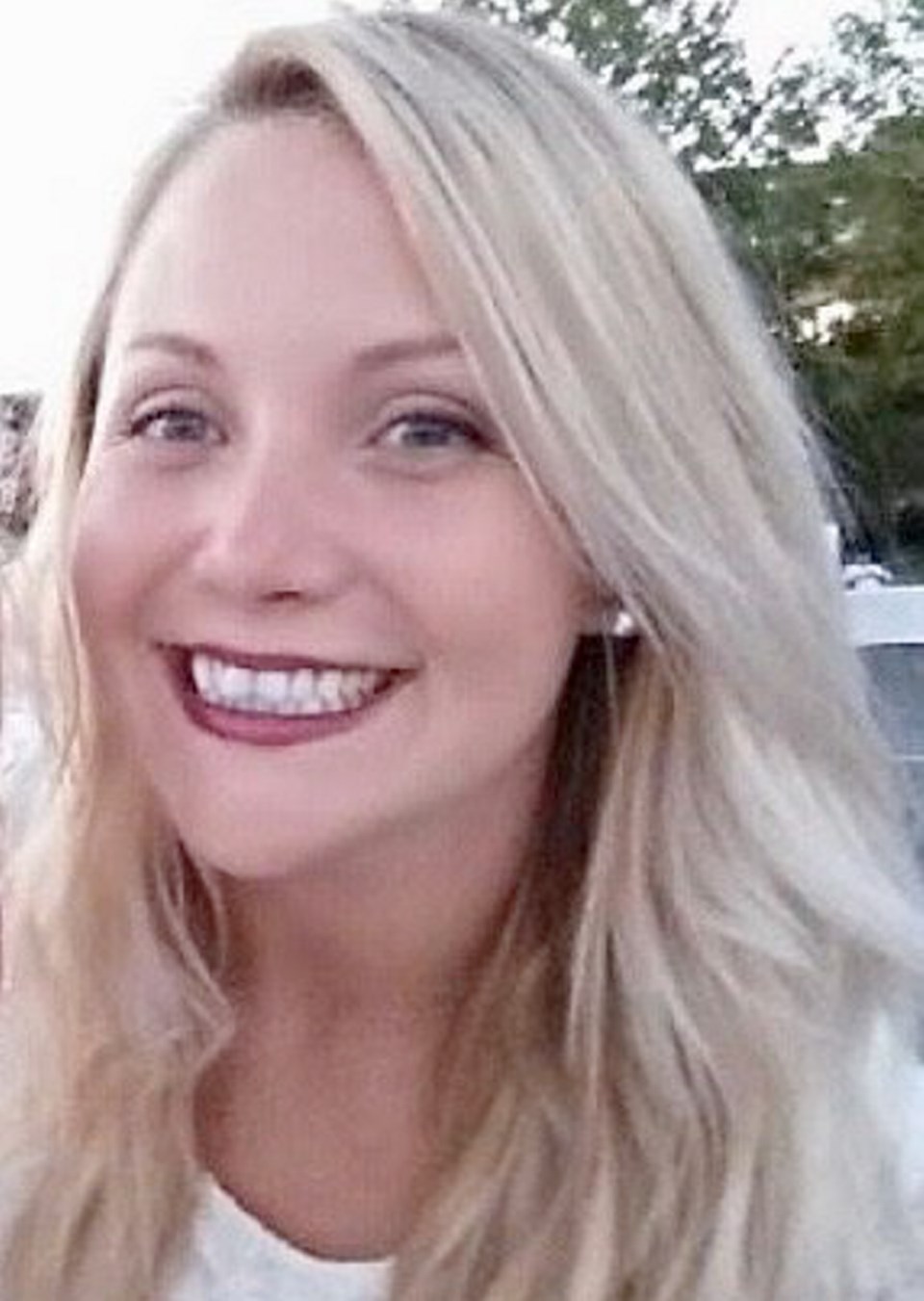 Alyssa Andres
Educated through Harvard Business School and a current PhD student studying integrative medicine and quantum physics at Quantum University, Andres strives to be a pioneer of better outcomes in the health-care community. She is the founder of the Mind Body Lab, an alternative medical practice in Victoria that specializes in brainwave optimization. She is passionate about helping others and is fuelled by years spent volunteering with the B.C. Cancer Agency, the B.C. Cancer Foundation and B.C. Children's Hospital. She spends her spare time representing her country competing at the world level with the Canadian Women's Inline Team.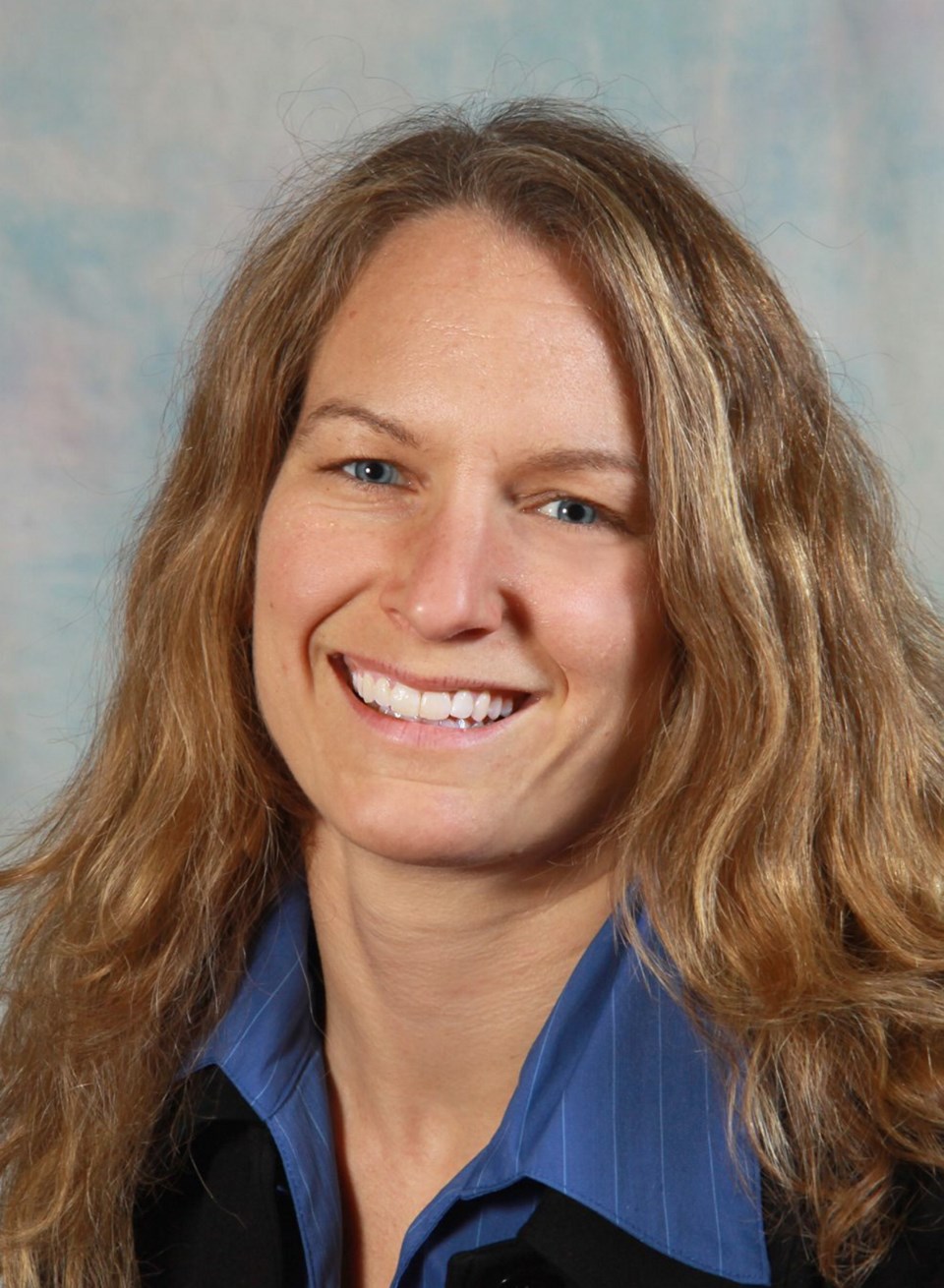 Amber Zirnhelt
Zirnhelt is a registered professional planner and sustainability practitioner with more than 13 years of management experience in both the local government and non-profit sectors. Her diverse local-government experience includes managing community planning and development services, as well as award-winning downtown revitalization initiatives, environmental programs, climate action, urban agriculture and solid waste. She facilitates workshops and is a guest speaker for conferences, post-secondary institutions, schools and community organizations. She is the founder and chair of Ride Like a Girl, a not-for-profit organization that provides mentorship opportunities and bursaries for young mountain-bike athletes. Zirnhelt is also a motivational speaker with the National Esteem Team and an active volunteer with Kid Start, Vancouver Island University Master of Community Planning Program and the Loran Scholar Program.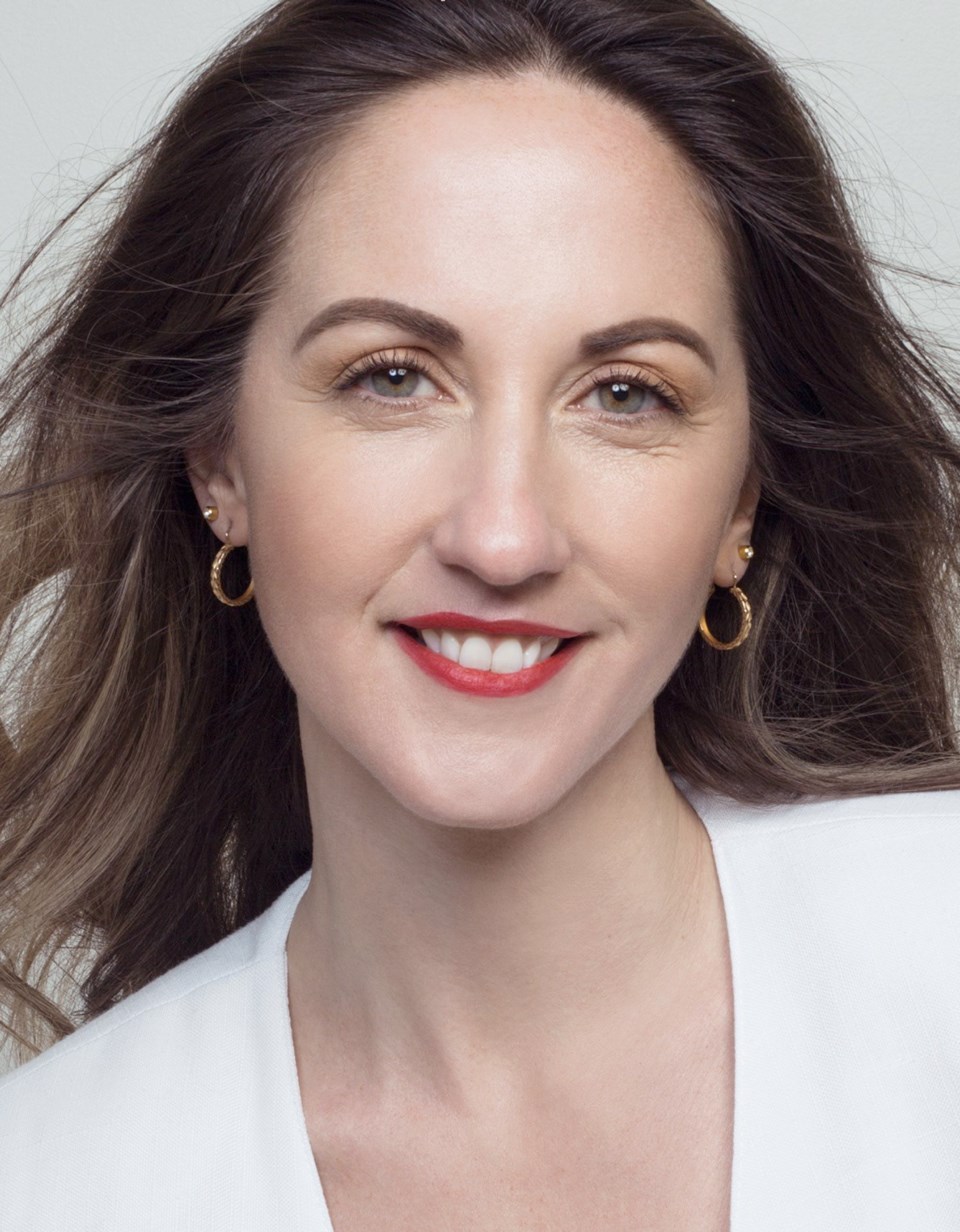 Andrea Dershin
Dershin was born and raised in B.C. and graduated from Vancouver Island University with a bachelor of arts in business. After opening a successful café chain in Beijing, then working in the wellness industry in New York City, Andrea returned home to launch Good Life Juice. Her company was the first to manufacture cold-pressed juice on Vancouver Island and under her enthusiastic leadership has experienced tremendous growth since its inception in 2014. Dershin's compassion for her community's health and well-being is apparent in the time and money she has donated to local cancer groups, mental-health initiatives and the local homeless community. She is proud to offer opportunities to people with disabilities and create a safe and empowering workplace for her staff.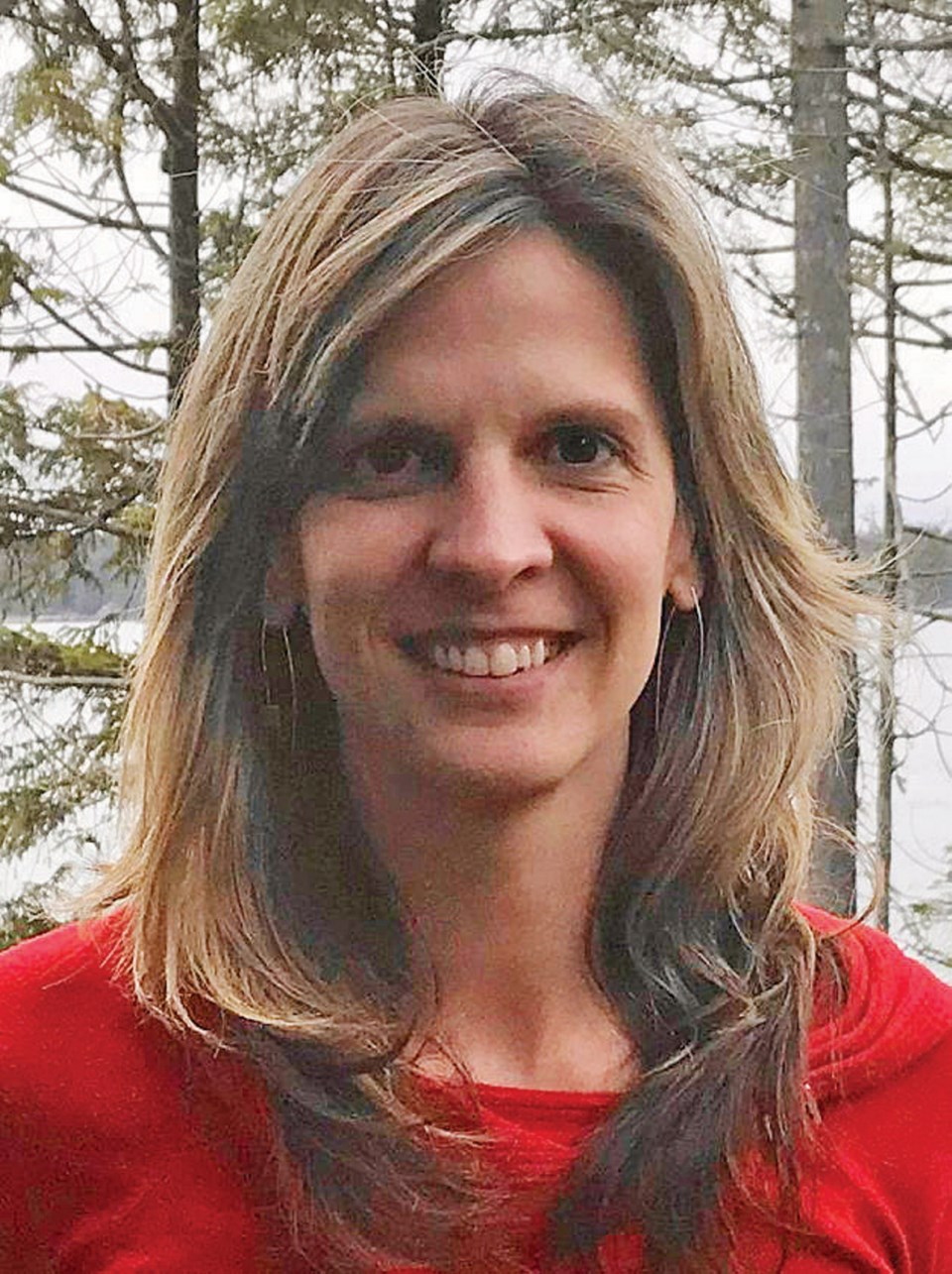 Britt Chalmers
Chalmers grew up in Nanaimo and attended Simon Fraser University, where she received a bachelor of arts majoring in political science. She also earned her commercial multi-engine and IFR pilot's licence in Edmonton. She has made her home for the past nine years in Tofino and is currently the general manager of Middle Beach Lodge. As a member of the West Coast Resort Association, she takes on the role of organizing monthly meetings and doing outreach. She is also on the Tofino Tourism board of directors for a fourth term. She's involved in the Tofino Saltwater Classic fundraiser, which supports school lunch programs, the Salmon Enhancement Program and the Hospital Foundation, Tofino Red Cross and disaster-management team.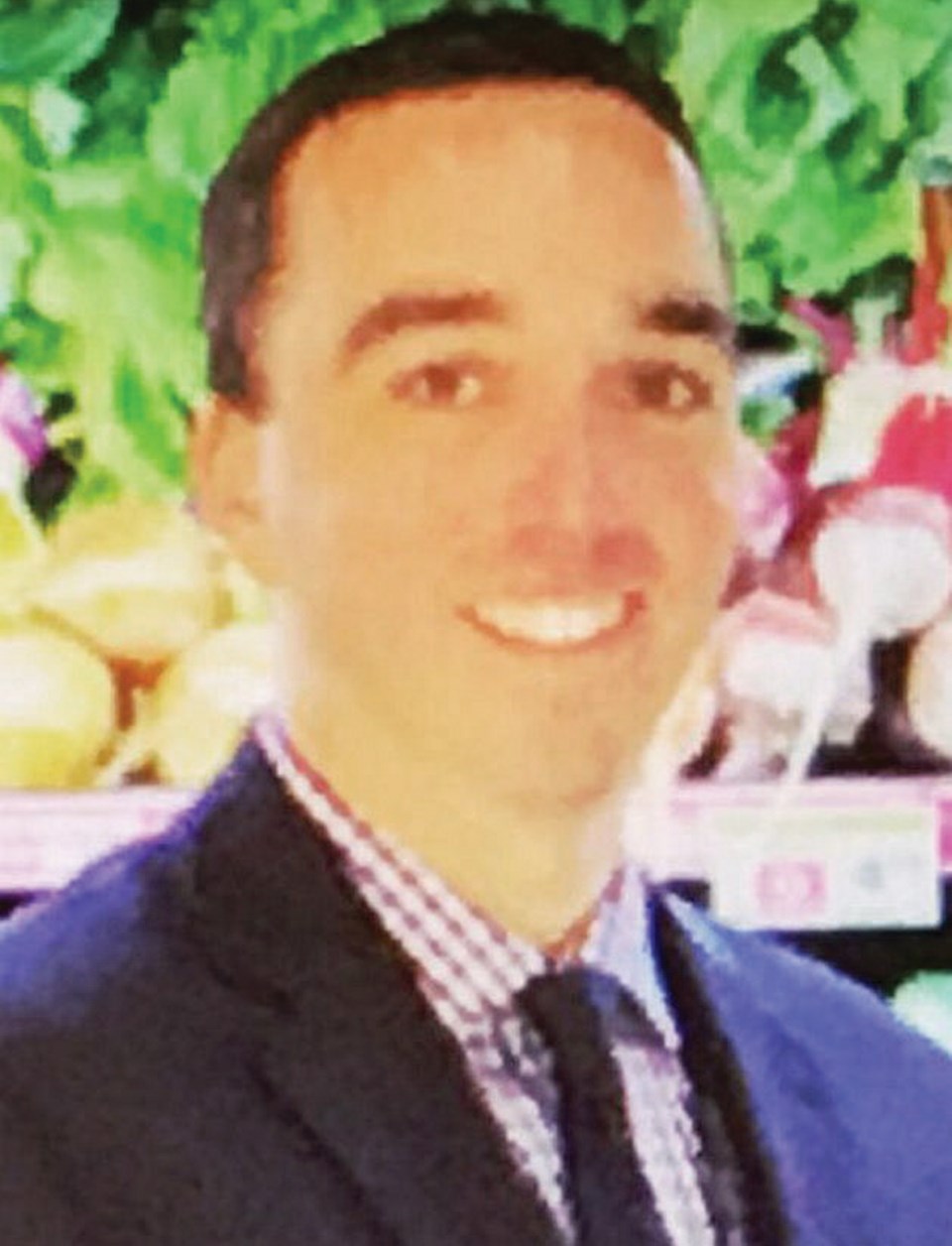 Christian Arbez
Arbez started his career at Thrifty Foods in 1998 as part of the team that opened up the 14th Thrifty Foods location at Admirals Walk. In 2003, He learned of a project that was in consideration by Thrifty Foods to launch an ecommerce program as pilot to test the demand for online grocery shopping in Greater Victoria. Through his involvement in the development of the ecommerce program, he developed a quick interest in commerce and enrolled in the business administration diploma program at Camosun College. In 2009 at age 29, he was promoted to advertising manager. In 2012, he was promoted to manage the online shopping and customer-care departments, where over two years he grew program revenues by 50 per cent, in addition to reducing the cost per delivery by introducing various efficiencies. In 2014, Arbez was promoted to the Thrifty Foods Leadership team as director of marketing, where he leads a team of 25-plus employees.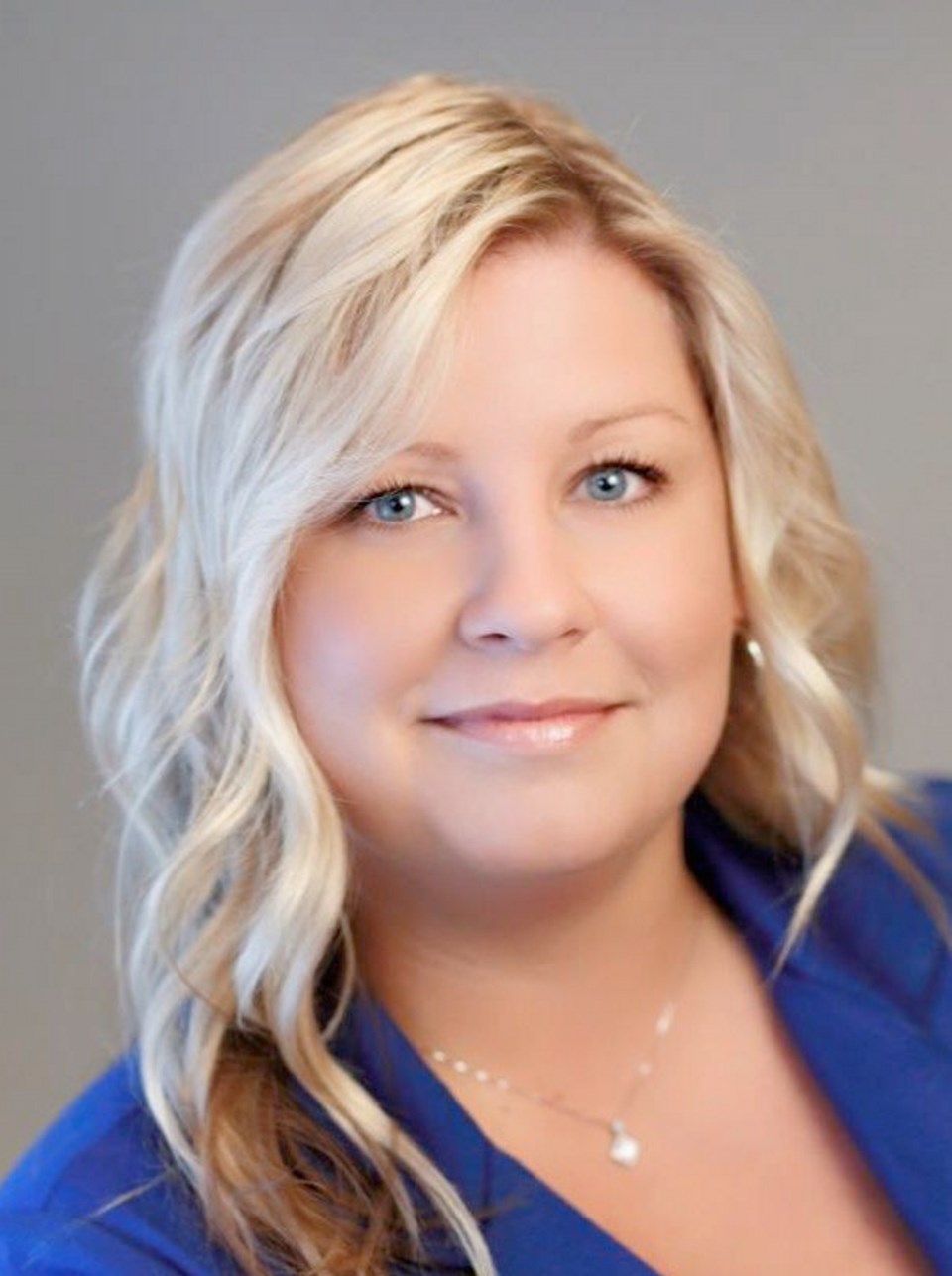 Erin Tallieu
As owner and managing partner of Nanaimo's Motherload Transport, Tallieu's perseverance and talent for business are truly inspiring. When Erin's mother launched Motherload in 2001, she forged new ground in what was, and still is, a male-dominated industry. After her mother's passing, Erin continued the journey. Fuelled by grit and determination, she carved a place for Motherload in the vast North American freight industry. Over the past 16 years, she has shaped Motherload into a transportation industry powerhouse with a reputation for exceptional service. Driven to honour her mother's legacy of hard work and care, she not only doubled annual revenues, but also nurtured a positive, close-knit corporate culture within her all-female team. As Motherload Transport continues to thrive, Erin extends herself by serving her community; advocating and volunteering for many local charities and organizations.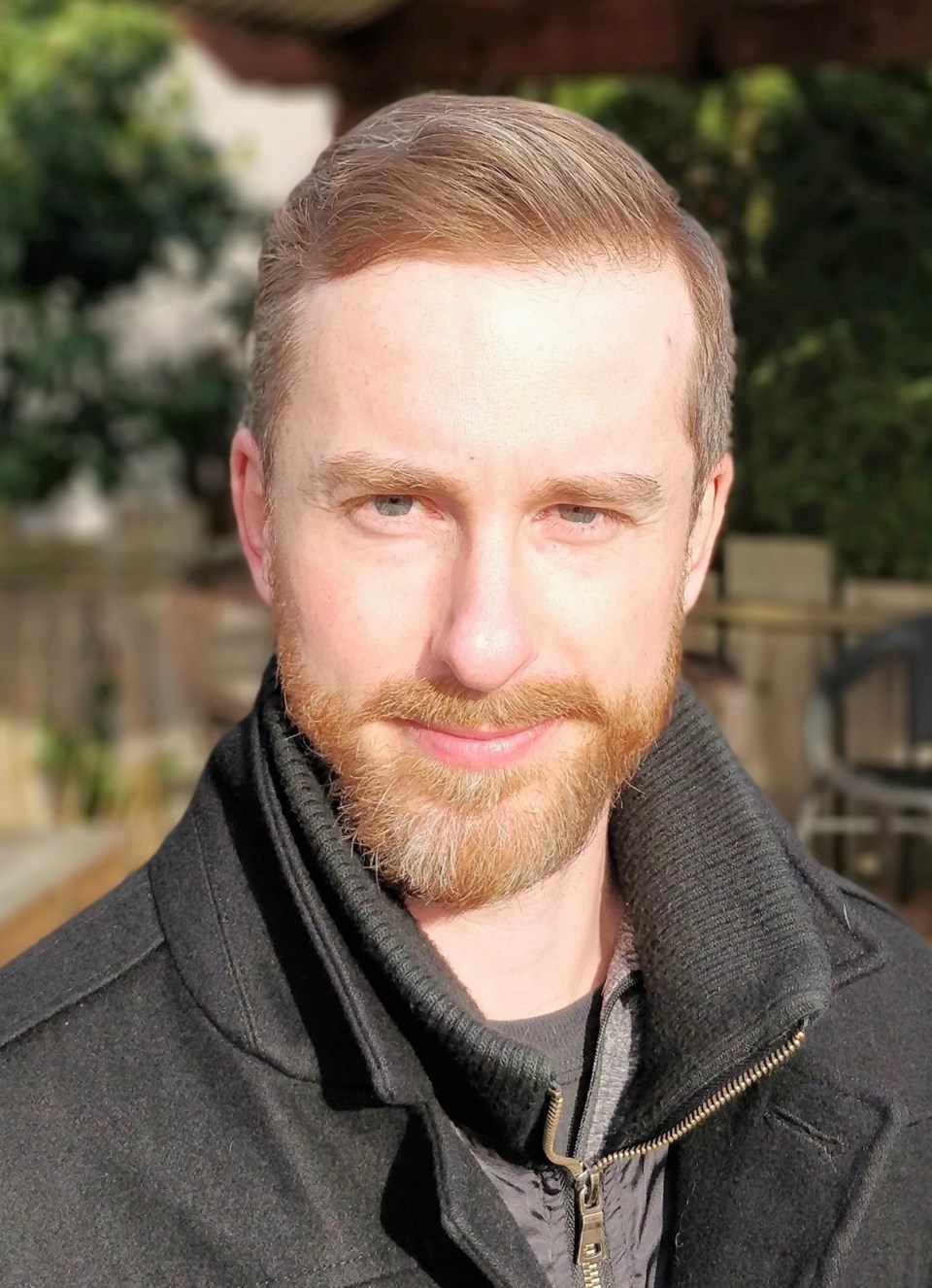 Geoff Urton
Over the past decade, Urton has had a great impact on improving the lives of animals on Vancouver Island and across Canada — and it's been all through strategic partnerships with the business sector. Urton's nationally awarded work as general manager of strategy and innovation for the B.C. SPCA has set new benchmarks for not-for-profit government relations, and forged an innovative model for business and NGO collaboration that has created win-wins for major Canadian food retailers and animal industries in setting new national expectations for the humane care of animals. Urton is proud of his community service to influence the health and wellness of children and families.
James Flawith
Flawith has a passion for family, the Comox Valley and building purpose-driven businesses. When not working to eliminate child pedestrian accidents with Lil Worker Safety Gear, he works to maintain power-system resiliency and public safety as Precision Tree Services Ltd.'s president and lead arborist. After work, he keeps busy wrestling his three sons, ages 2, 4 and 6, around the Flawith house in Comox. Flawith is a member of the Comox Valley Chamber of Commerce and actively supports local charities such as YANA. He is the definition of professional and is a caring, dedicated leader with strong family values.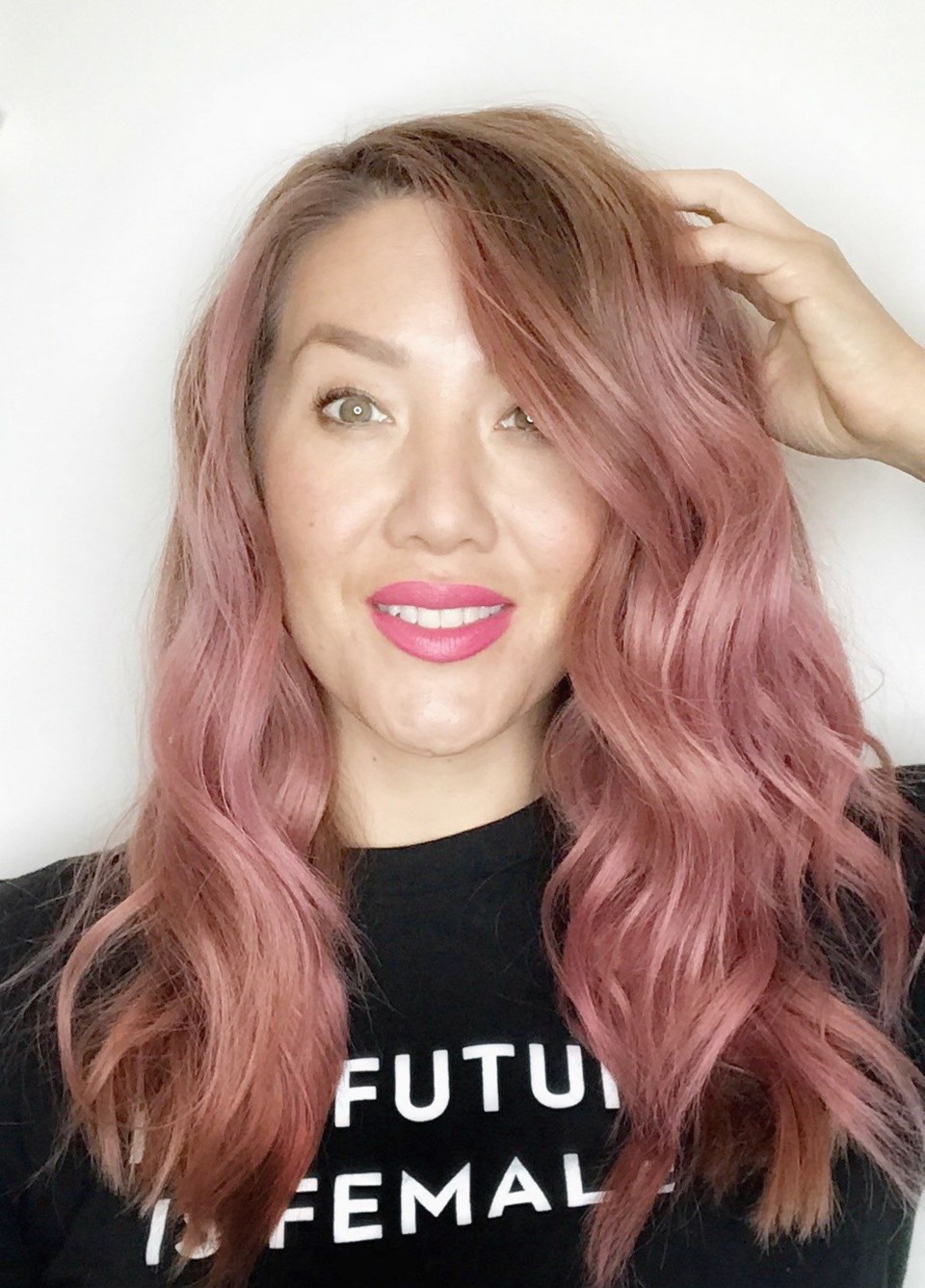 Kiyomi Schulz
Schulz is an entrepreneur, educator, cyclist and the creator of House of Kiyo. After spending over two decades in the beauty industry, Schulz knows the importance of mentorship and education. Her belief in professional and personal development, supports and inspires her team to not only show up in the most positive way at work, but in their personal lives and the community, too. She supports numerous local charities, including the Nanaimo Child Development Centre, Haven Society, Canadian Breast Cancer Foundation, Heart and Stroke Foundation, B.C. SPCA and others with her #KIYOKICKBACK campaign. In between running her two locations and leading her growing team of 35, Kiyomi also sits on the Industry Advisory Committee for the Hairdressing Program at VIU and the board of the local cycling club, MIVA, where she was awarded volunteer of the year for 2017.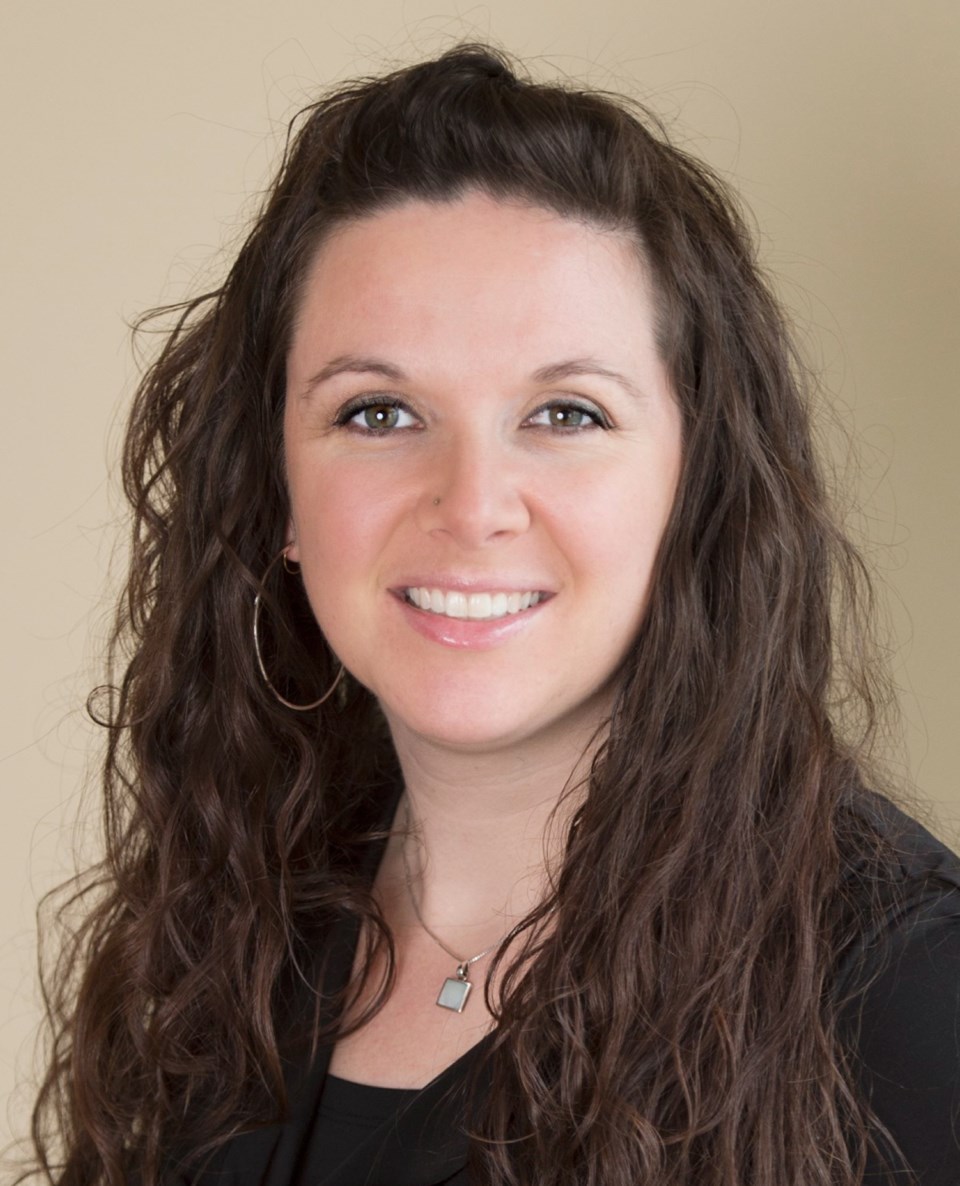 Kris Trudeau
Trudeau is a Comox Valley business owner with a strong commitment to the community. As a website/graphic designer for more than 17 years, progressing to business owner was a natural move. She brings experience and successful practices from which her clients can grow their business. Heavily involved in the Comox Valley community, she is a member of the CV Chamber of Commerce, Young Professionals and the Rotary Club of Comox Valley. She is thrilled to be serving on the board of the Comox Valley Community Foundation and is a mentor to students and other business owners. Trudeau has been recognized through various awards and nominations, including three-time, Reader's Choice for Best Website Designer, finalist for Best New Business and one of CV's 2015 Top 40 Under 20. One of her most notable achievements has been the publishing of her novel, TimeShift, an action sci-fi thriller.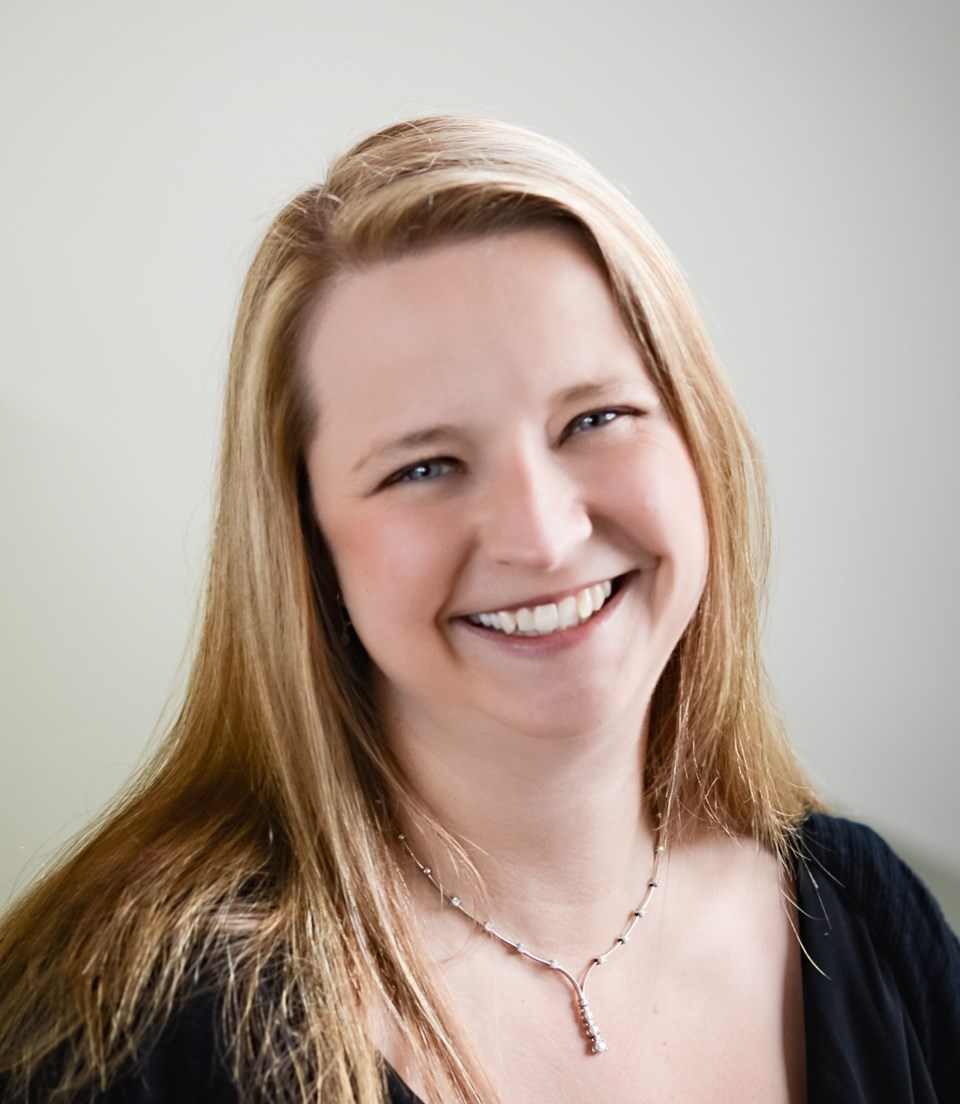 Kyara Kahakauwila
Kahakauwila became the youngest elected woman in Canadian politics, winning a seat on the District of Metchosin Council in 1999. She served three consecutive terms and was deputy mayor to two mayors. She was also elected chair of the WestShore Chamber in 2009. Kahakauwila was also elected to the B.C. Chamber board of directors, but resigned her position after re-entering politics in 2014 on Metchosin council. She has served on numerous community boards, including the Jeneece Edroff Society, Capital Region Music Awards Society, bringing the Western Canadian Music Awards to Victoria, Visions Gala and co-chairing the Tip A Fool steering committee. Kahakauwila helped to grow L.A. Limousines Inc. from six cars in 2000 to 20 cars today. She also developed Luxury Wine Tours Inc., adding another layer of client experience to the company she operates with her husband. She is a mom of two teenage boys and has been known to run soccer practice when the coach was unavailable.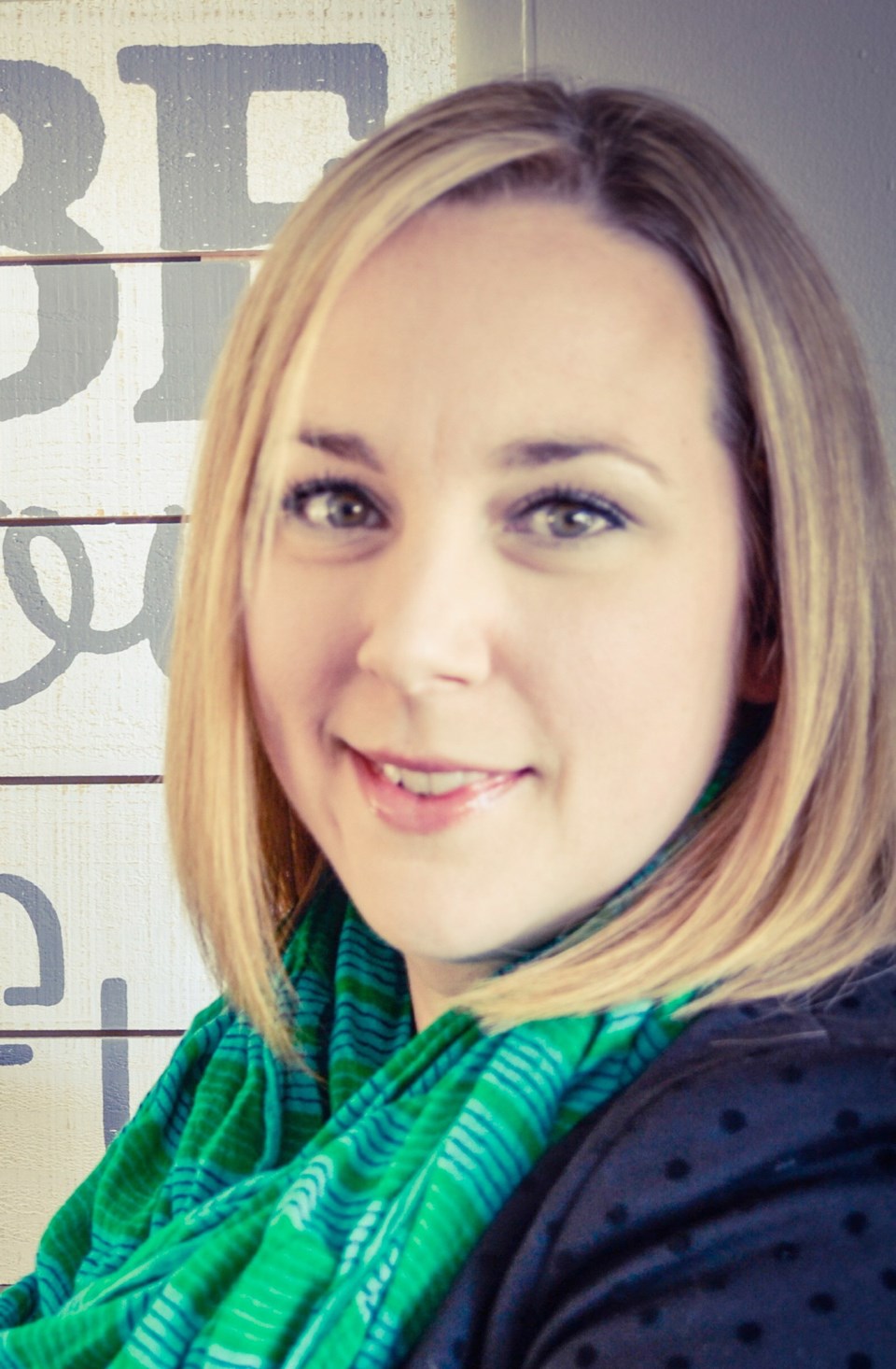 Melissa Burke
Burke founded VI Kidz Kompany Childcare Group Ltd. in 2004 and is the current director. She oversees operations of six licensed child-care facilities in Nanaimo, which provide programming to children up to age 12. She was appointed to the provincial child-care council in 2014 and is passionate about impacting the lives of children and families in British Columbia. She does ongoing volunteer work with the Canadian Cancer Society and caregivers who are supporting a loved one through cancer. She is passionate about encouraging a bright future for all children and families in Nanaimo and the province.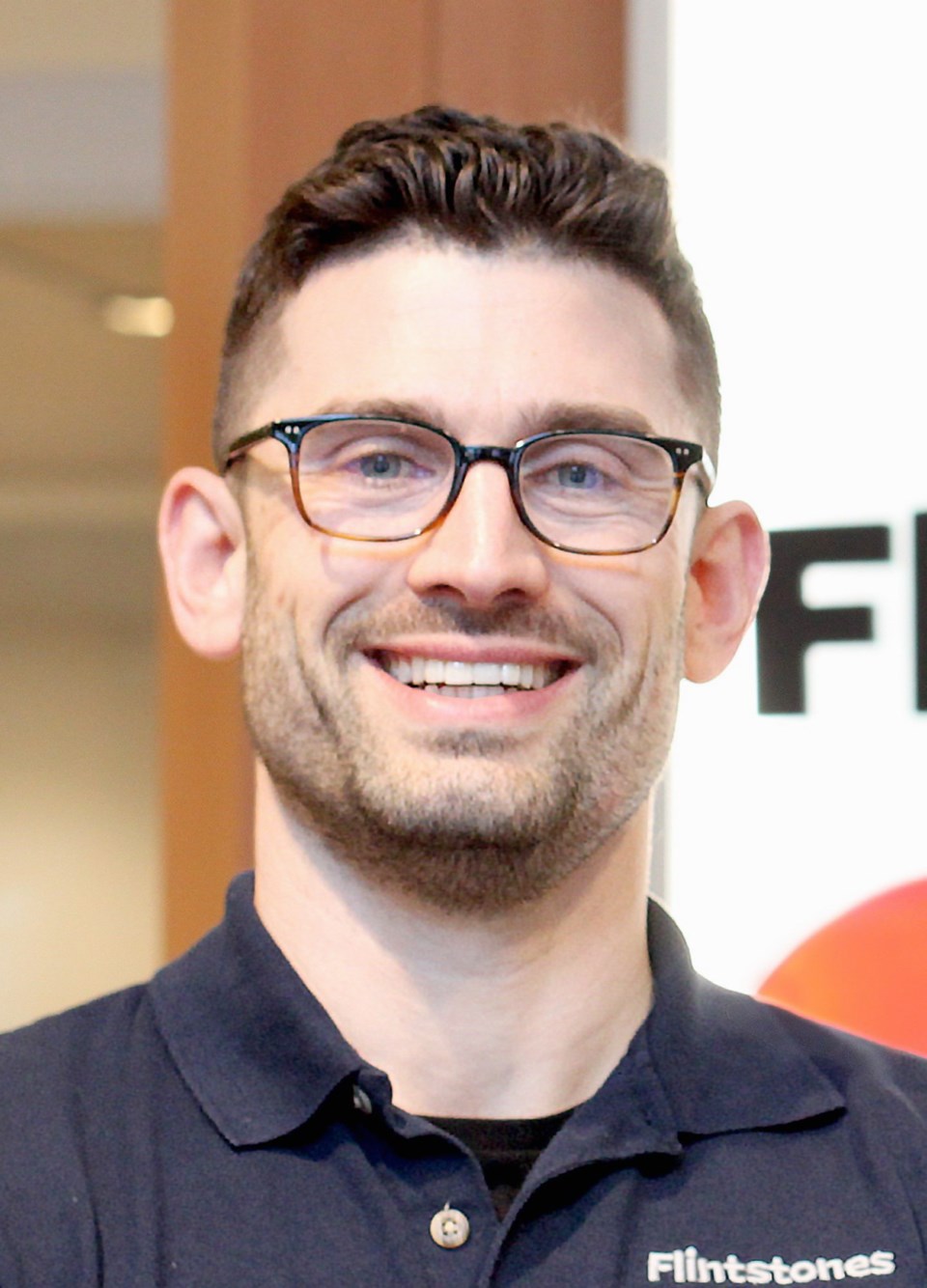 Mike De Palma
Born in Victoria, De Palma founded Fintstones Construction and Masonry. He began his career at age 16, and quickly learned that working in construction came with its challenges. More often than not, an emphasis on a quick completion, rather than quality, prevailed. As a result, De Palma built a construction company with a focus on quality, attention to detail, being forthright about potential issues and creating positive relationships at work and in the community. De Palma's top professional achievement has been building a team around him that treats the business as their own.
Natasha Wilch
Wilch moved to Nanaimo in 2014 with her son and husband. She started Symphony Rehabilitation in 2015 with her massage table, car and a vision. Today, Symphony isexpanding into its new standing location, serving the Nanaimo area with both clinic and mobile services. Symphony also launched its Telehealth service last fall in B.C., Alberta and the Northwest Territories, eliminating geography as a barrier to individuals wanting to improvetheir health. Wilch is passionate about what she does and is always looking at how she can serve. She mentors her team and provides education sessions to support groups, teams and parents. When not working on her passion projects, she can be found enjoying her family.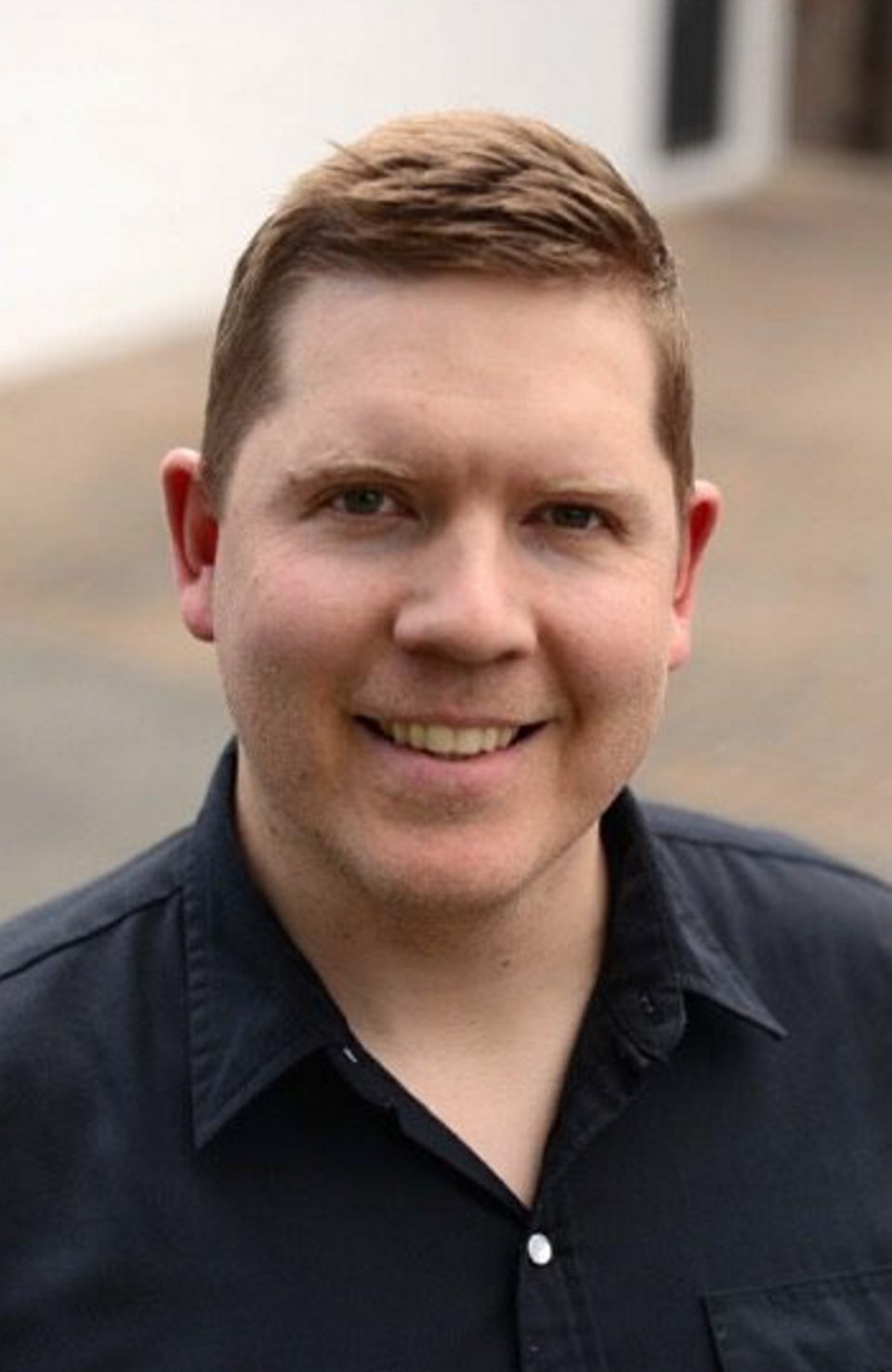 Scott Gurney
Born and raised in Campbell River, Gurney graduated from high school in 1996 and travelled extensively for several years. In 2000, he headed to Victoria to pursue new opportunities, and has enjoyed the good fortune to live, learn, start a business and raise a family in Victoria. He is the founder of 17Black, an organization that produces events such as Culinaire, Gold Medal Plates, Brewery and the Beast, and others. With a focus on continued growth, personally and professionally, Gurney is expanding his business across Canada with a focus on relationship building, face-to-face communication, integrity, quality, community and philanthropy.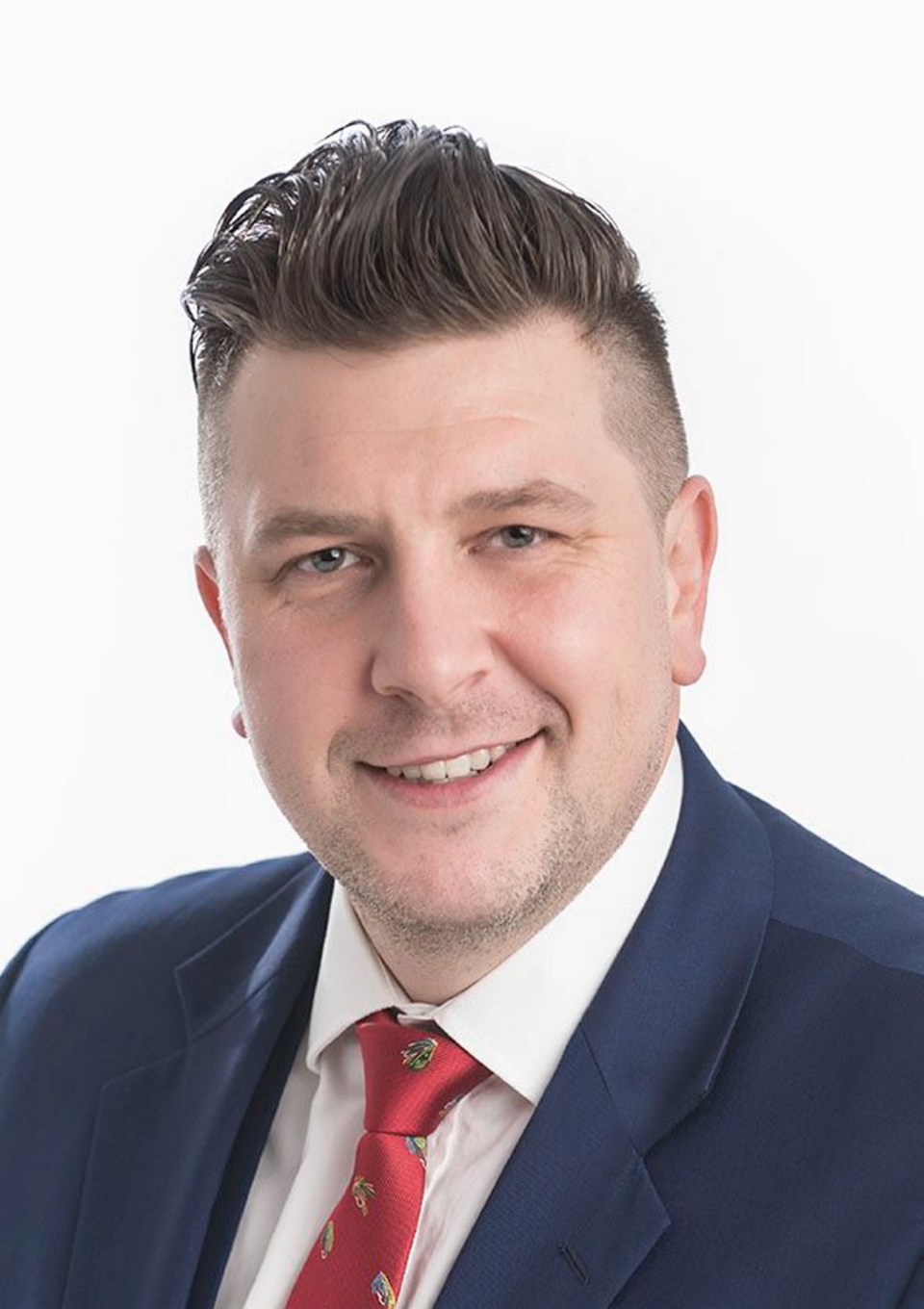 Tony Harris
Harris, a sixth-generation Nanaimo resident, is a serial entrepreneur who is active in philanthropy and graduated from the University of Western Ontario and Babson College. Harris is a car dealer, real-estate developer and early-stage investor. He's an executive with the Harris Auto Group, developer of LEGASEA in Departure Bay and chairman of Canutra Naturals, a hemp health and wellness company. In 2017, Harris Mazda, where he is managing partner, won Vancouver Island Automotive Business of the Year and DealerRater Canadian Dealer of the Year. Harris is on the board of the Nanaimo and District Hospital Foundation and honorary chairman of the Tom Harris Charity Classic. Harris and his wife, Leslie, have two young children.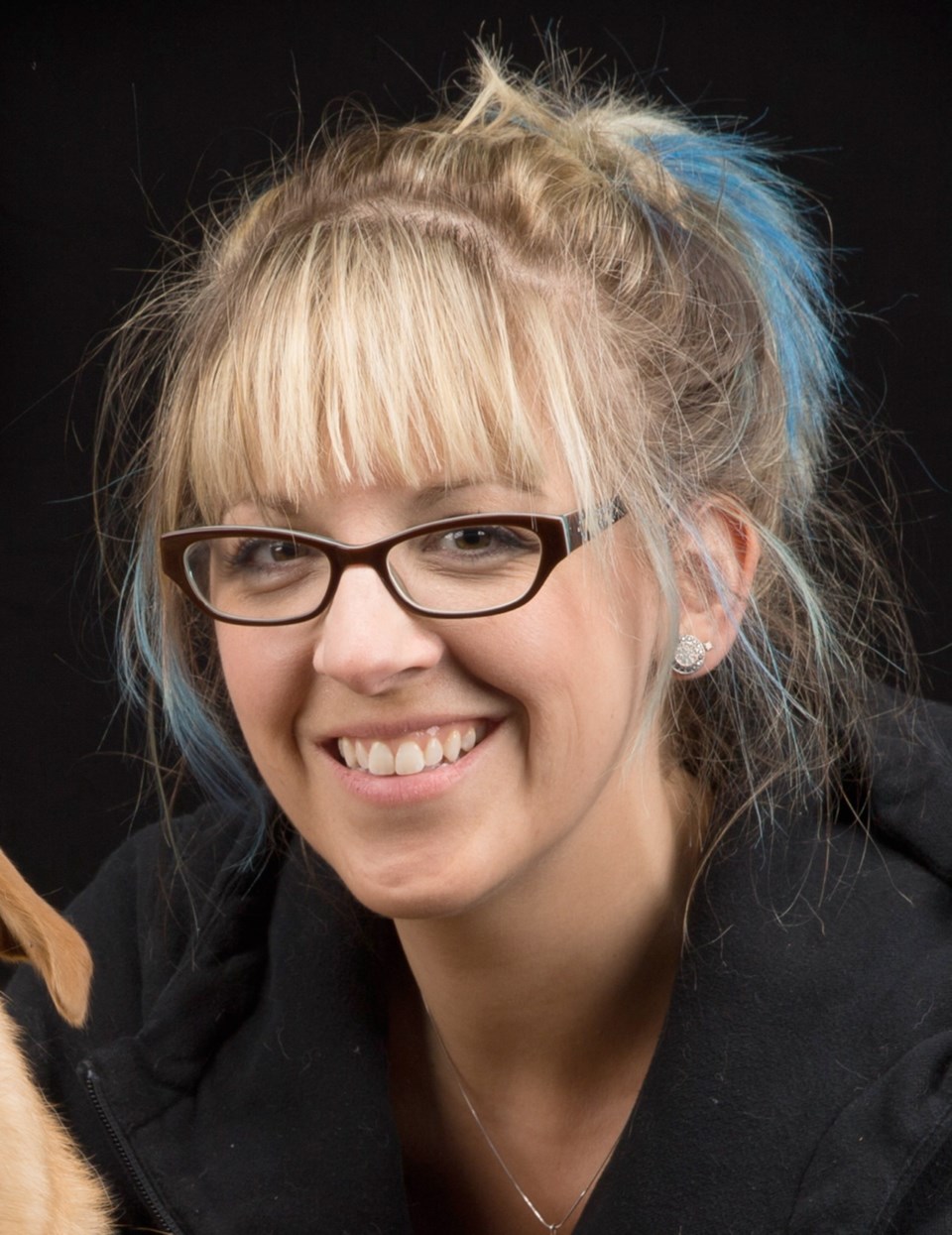 Trina Legge
Legge is a registered veterinary technician and certified in canine physical rehabilitation. She is a dedicated volunteer to the Vets For Pets Victoria program and is the Vancouver Island project co-ordinator and board member of the Canadian Animal Assistance Team (CAAT). Paws Around Town Victoria is Legge's mobile canine fitness company, which also offers in-home pet sitting for medical needs. She likes to join her friends in games nights, painting, hiking and camping, tasting local wines and spirits, but loves to sink into the couch at the end of the day with her partner, dog and two cats.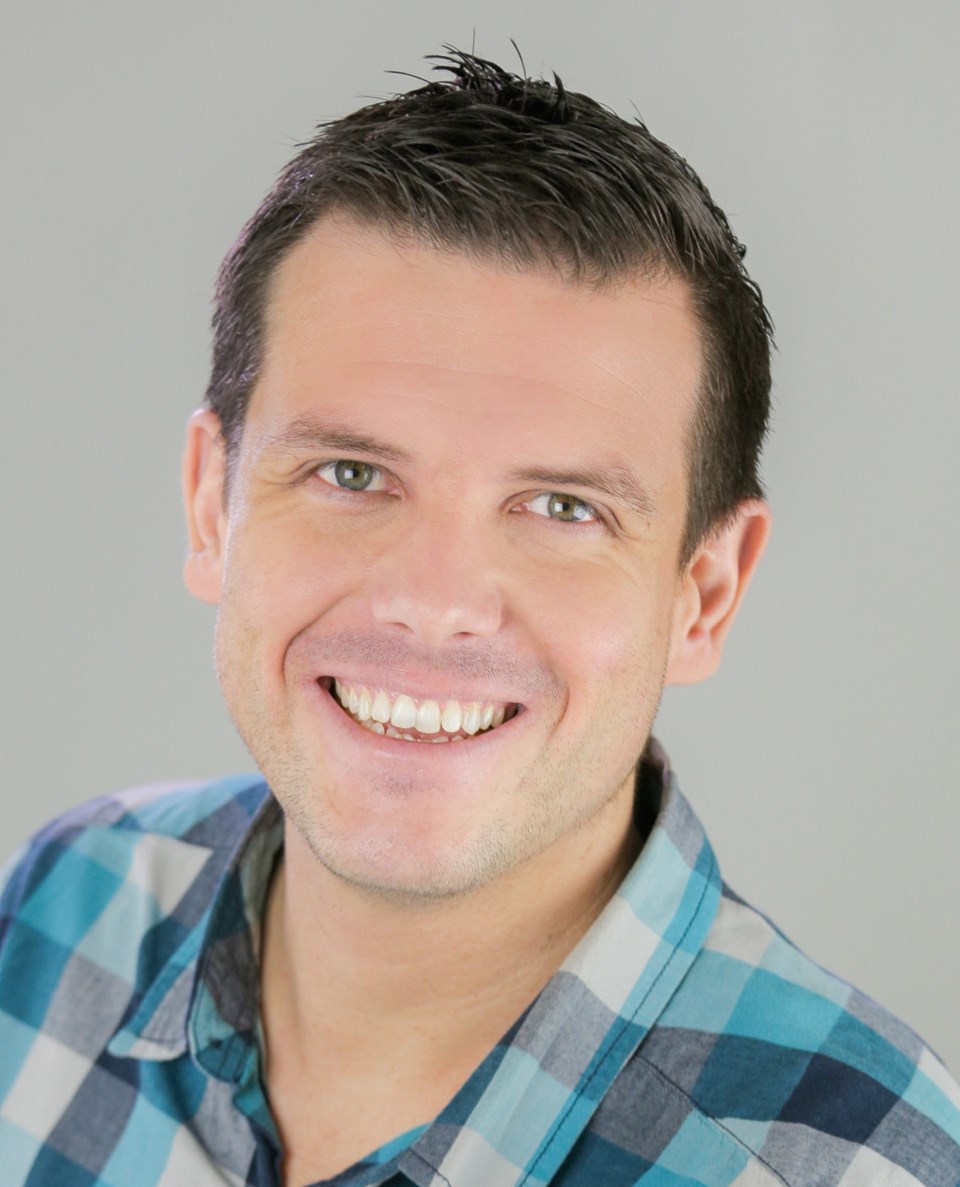 Tyler Cody
Cody founded Osprey Electric in 2012 and has grown the company from two staff to 52 in five years. Osprey is now one of the top five electrical contractors on the mid-Island, and Cody has nearly doubled revenues every year since he founded the company. Osprey has completed some of the largest residential solar installations on Vancouver Island, and uses cutting-edge environmental construction techniques such as passive design, solar, battery technology, manufactured wind recapture and LED upgrades. He is a father of three and married to Melissa Cody, which he calls his "greatest successes." His family and business are also involved in numerous charities close to home and around the world.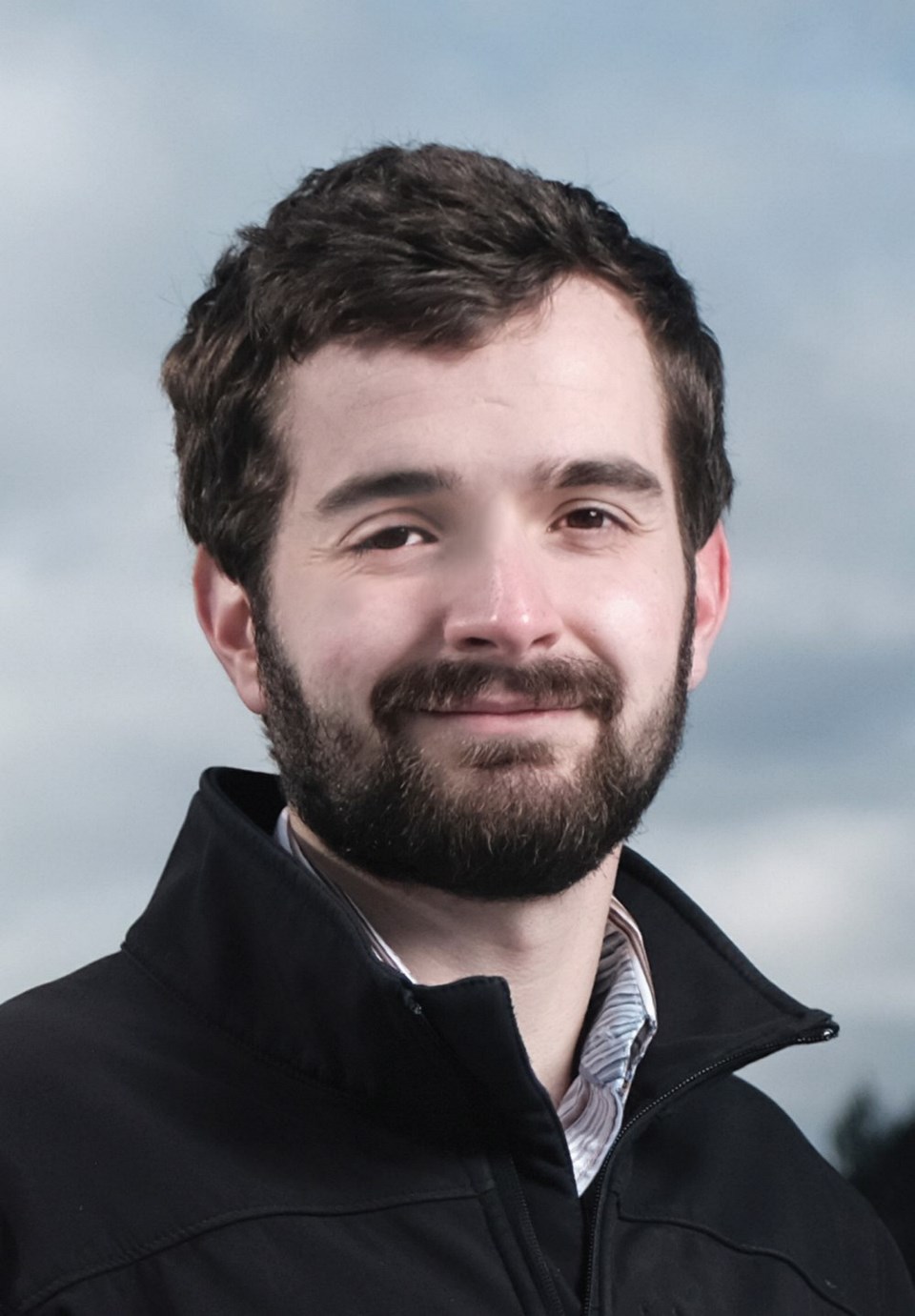 Vatslav Govorov
Govorov was born in Novosibirsk, Russia, and moved around the world with his parents before settling in Nanaimo. After graduating from high school, he attended Vancouver Island University and the University of British Columbia. At 23, he started a short-term rental business in downtown Vancouver. At 24, he purchased 4th Street Panago. At 25, he began his first land-development project consisting of 10 residential lots. He is looking forward to opening a second Panago location in Ladysmith next month.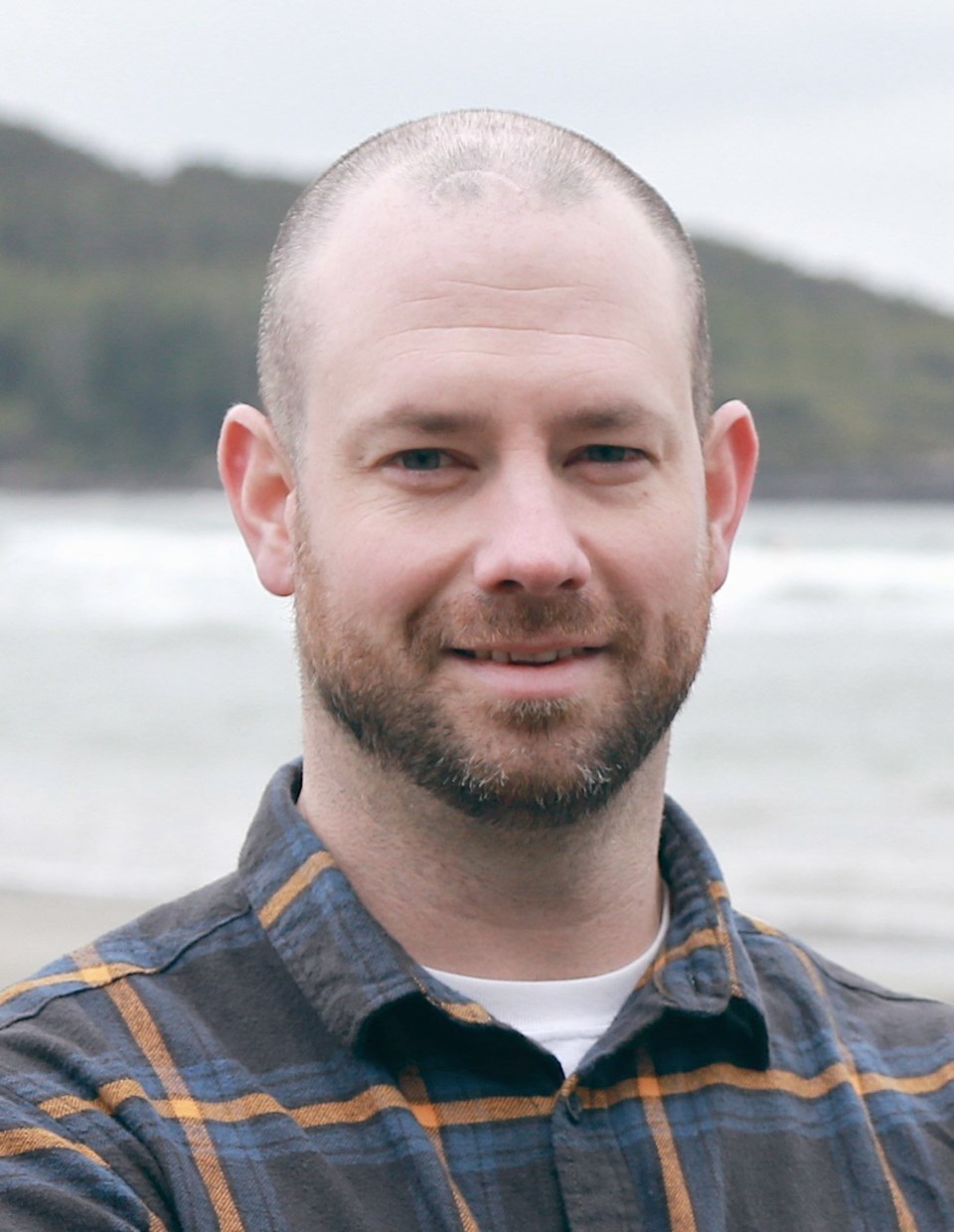 Will Duggan
At age 13, Duggan started as a labourer at Creative Woodcraft. His entrepreneurial drive and passion for woodworking enabled him to excel at various positions in the shop, and eventually purchase the business in 2011. The company now operates out of an 11,000-square-foot shop with 30-plus employees. Under Duggin's leadership, Creative Woodcraft has grown to be one of the leading cabinetry providers on Vancouver Island — everything from residential kitchens and bathrooms to a full range of commercial and institutional customers. Duggin contributes to the local community through various Rotary projects. He enjoys family time, fishing, curling and trials motorbiking.
The nominees
Aaron Colyn
Adam Hawryluk
Adam Kittredge
Alicia MacPherson
Alyssa Andres
Alyssia Simser
Amber Zirnhelt
Amy English
Amy Pye
Andrea Dershin
Andrea Jones
Andrew Crosby
Becki Paterson
Ben Kerr
Bill Cruikshank
Brandon Wright
Brea Segger
Brendan Somers
Brian Bailey
Brianna Green
Britt Chalmers
Camille Labonte
Chad McGillivary
Chris Becir
Chris Fenton
Christian Arbez
Danielle Fullwood
Emeka Udeagha
Emily Madill
Ericka Hewitt
Erin Tallieu
Eunice Joe
Gauri Harrison
Geoff Urton
Gillian Goerzen
Grant Powers
Greg Chadwick
Hayley Rosenberg
Heidi McAllister
Ian Smith
James Flawith
Janna Gisler
Jared Webb
Jason Sikora
Jeff Krafta
Jennifer Van de Pol
Jesse Kemp
Jody Wright
Josh Abney
Josh Higgins
Joshua Fayerman
Justin Bedi
Kait Cavers
Kal Suurkask
Kate Gray
Kate Roome
Kelsey Anglin
Kiyomi Schulz
Kris Patterson
Kris Trudeau
Kyara Kahakauwila
Leah Knutson
Leif Bogwald
Lilly Woodbury
Lori Munoz Malcom
Mandolyn Jonasson
Manpreet Kandola
Marc Lapierre
Matthew Kemshaw
Matthew Paulo
Maureen Kelly Matyczuk
Melissa Burke
Mercedes Courtoreille
Micheal DeCiantis
Mike De Palma
Mike Walker
Myriah Foort
Natasha Wilch
Nick Walker
Rachel Robertson
Rose Davis
Russell Holmberg
Samantha Wilson
Samarth Mod
Sara San
Sarah Bromley
Sarah Etoile Dawson
Sarah Pachkowsky
Sarah Thomas
Scott Gurney
Sean Guist
Shanda Wright
Shaun Cerisano
Shauna Janz
Sonia Waring
Spencer Bowman
Stacy Middlemiss
Stephen Struthers
Tanner Holtman
Tayler Osmond
Taylor Farrell
Todd Sjogren
Tony Harris
Travis Wilson
Trevor Jones
Trina Legge
Tyler Cody
Vatslav Govorov
Will Duggan
Yana Hempler