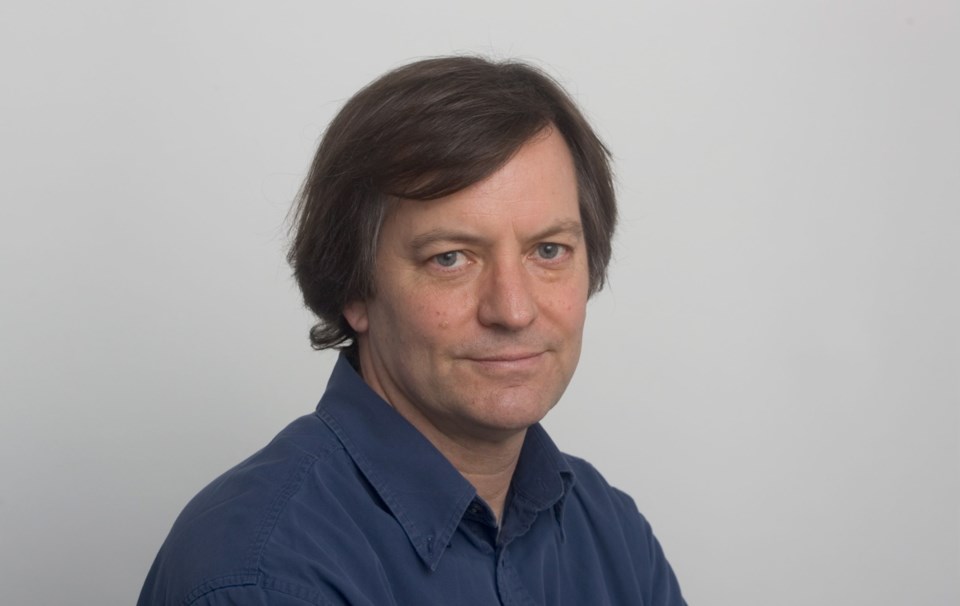 William Butler Yeats (1865-1939) was at the centre of the Irish renaissance at the turn of the 20th century. He created a national literature for Ireland, part of a national identity that helped the Irish throw off English imperialism. This year is Yeats's sesquicentennial, and the University of Victoria is celebrating with a remarkably fine exhibition.
During the first years of the University of Victoria, in about 1964, a young professor named Ann Saddlemyer had a passion for Yeats. She pursued the matter to New York, where she impressed a legendary book dealer, the House of El Dieff, which was gathering literary papers for the famous Harry Ransome Centre at the University of Texas in Austin.
Thus, she became a conduit for remarkable materials at a time when collecting literary papers was unusual. She followed her interest to Ireland and befriended the Yeats family, gathering ephemera and personal items that are now somewhere between priceless and unobtainable.
Also at the university at the time, poet and professor Robin Skelton, with his wife Sylvia, were collecting Irish literary artifacts, including paintings by Yeats's daughter Ann, an artist herself. At this time, UVic took the lead in British literary studies, as Simon Fraser University concentrated on American writers and the University of British Columbia on Canadians.
The Yeats family were all involved in creative pursuits. Yeats's father, John, was a talented portraitist, and the show begins with leaves from his sketchbook, and a rejection slip from the Royal Academy exhibition of 1884, which he annotated with caricatures.
Yeats's brother Jack was one of the foremost artists of his time in Ireland, and his bold drawings illustrating Irish themes were frequently printed as broadsheets, often accompanying W.B.'s poems. Victoria's collection is surprisingly rich in hand-coloured versions of these rare sheets.
Printing was part of the family enterprise, brought to life by the two Yeats sisters, Lilly and Lolly (Susan Mary and Elizabeth Corbet). Together they founded a "small press," first known as Dun Emer and then as Cuala, which created a variety of artists' editions and small magazines. They were passionately devoted to creating an audience for the Irish cultural movement.
Lolly went to England to study with the Kelmscott Press, William Morris's enterprise in neo-Medievalism. The show offers an ornate Kelmscott edition of The Order of Chivalry, in "limp vellum" binding, as well as the Yeats sisters' little literary publications, with a similar craftsman binding.
These small-press specialist magazines were rare then and are treasured now. A copy of The Savoy from 1896, with cover illustration by Aubrey Beardsley, is in this show, as are editions of W.B. Yeats's Samhain and Beltaine magazines. These were created to showcase the writers involved with the Abbey Theatre, a national theatre Yeats and his sponsor Lady Gregory set up to bring to life a national literature for Ireland.
The exhibition is rich with material relating to that famous — and still productive — theatre enterprise. You'll see a copy of a play The Heather Field, by Edward Martyn (1899). This was his personal copy, inscribed with notes in his hand.
The ephemera from the Abbey Theatre includes a list of iced drinks available at the bar, named for leading players. And there is a cotton tea tray cloth, signed by Yeats and Lady Gregory, showing portraits of eight leading actors, sold in America to raise funds to build a gallery for the Sir Hugh Lane collection of art. At $1 per cloth, it was slow going, but years later, the gallery was built in Dublin.
The UVic show is a collaboration between the Library Special Collections, the University Art Collections and the English Department, and is indicative of a vigorous outreach program, which is plugging students into marvellous research materials. The display cabinets allow one to get up close to things that aren't in frames or hanging on the wall. This raw material entices students to become engaged in their own research. To the classroom next door, more and more professors are bringing their students for a hands-on experience. The very tactile connection enables them to confront the past and open it right up.
"The power of special collections is our connection to the past," associate director of special collections Heather Dean told me. "The delight in literary sleuthing is really engaging. We have the clues. It's a treasure house in which all is not yet understood."
Discoveries are made every day with the materials that UVic has gathered over the years. In preparation for this show, Dean brought a copy of Yeats's little magazine Samhain to the attention of her co-curator Matthew Huculak, a postdoctoral fellow. It was autographed by Yeats and Lady Gregory.
When Huculak saw that it was inscribed by them to John Quinn, he was overjoyed. Quinn was a New York lawyer with extraordinary literary connections, who supported James Joyce by buying his manuscripts. Here was a vital connection, waiting to be discovered in the basement of the library at UVic.
This Yeats show is a neat complement to the new exhibition presenting the Arts and Crafts esthetic, just opened at the university's downtown Legacy Gallery. The Arts and Crafts Movement was Katherine Maltwood's passion, brought to us first by founding Maltwood director Martin Segger, and it included William Morris and the Yeats family. These days, numerous contemporary Victoria artists share this Arts and Crafts taste. There is a synergy at work, vigorously drawing "town and gown" together in Victoria.
Further notice: Celebrating W.B. Yeats in Music is a performance of song, which will take place Oct. 20 from 4 to 6 p.m. at the University Club.
W.B. Yeats at 150, an exhibit at the Legacy Maltwood Gallery, lower level, Mearns Centre for Learning — McPherson Library, UVic, until Jan. 28, 2016.