The windows and doors in our house had been updated circa 1990, but many had failed. Often, the living room windows and sills were wet with condensation. A lot of the windows in the house did not have proper screens. And they didn't seem to be properly installed and insulated because the edges of the windows were often cold. The sliding doors — one set in the kitchen and another in the family room — were oversized, heavy and difficult to open. The corner of the carpet at the edge of the sliding doors in the family room was black with grime and a challenge to keep dry. When we moved in, there was no screen on the sliders. Angela bought a $4 frame at Habitat for Humanity's ReStore, rescreened it and installed in the kitchen slider. It was makeshift, but it did the job. Still, we're happy to be getting rid of all the old windows and sliders. (By the way, you'll find all sort of items for the home at theReStore.It's a building supply and home improvement store that accepts and sells quality new and gently used building materials. It generates funds to support Habitat's building programs in local communities, while reducing the amount of used materials that are headed for overflowing landfills.)
When we visited Brad's cousin Kim and her family in Switzerland in the summer, we were impressed by their home's tilt-and-turn windows, which could be opened two ways -- cranked out sideways or tilted in. The image, above, is an example of this kind of window mechanism.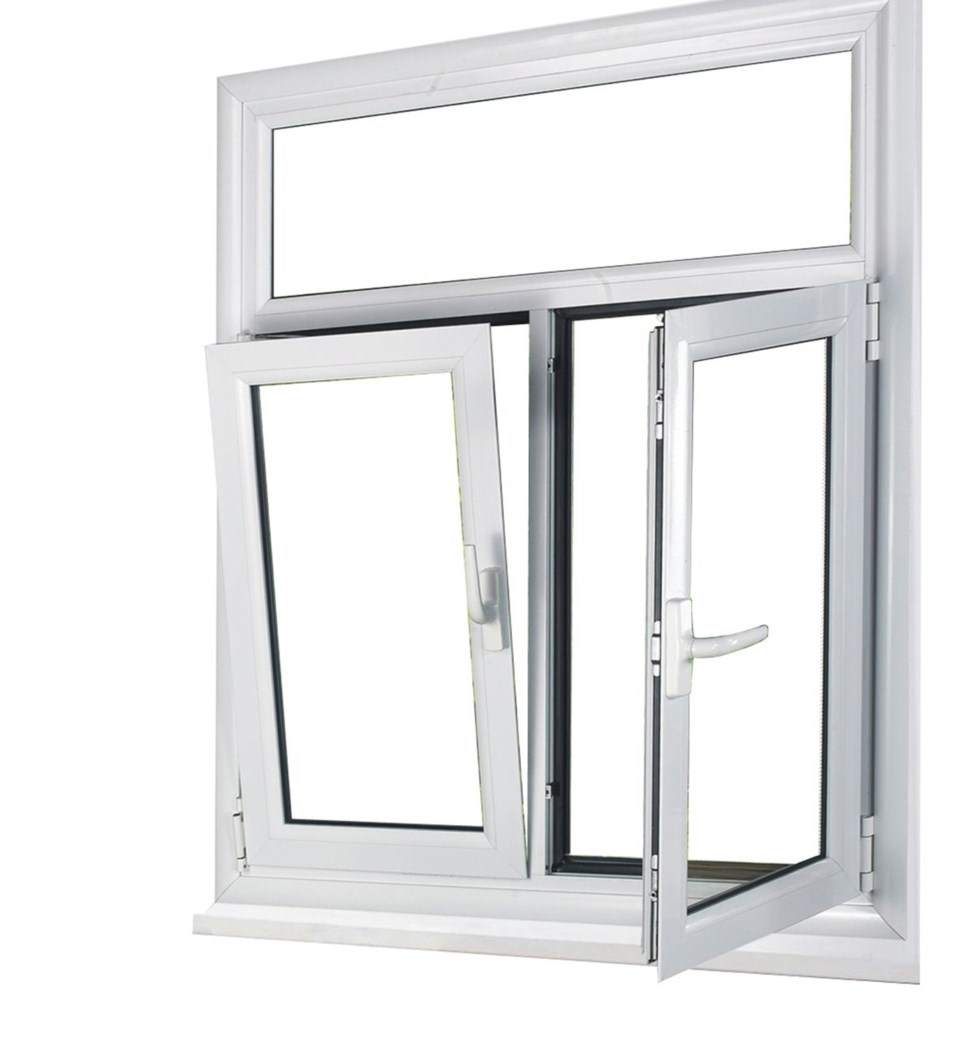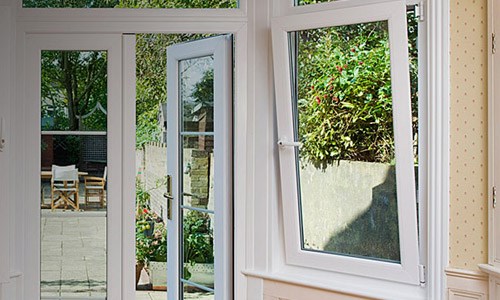 On the recommendation of our contractor and designer, we went to the showrooms of a few window suppliers. One was Westeck Windows and Doors on Quadra Street. The 20-year-old company manufactures windows and doors in Victoria and Chilliwack. It was the only company we encountered that produced a tilt-and-turn window. They are expensive, so we chose it for only two of our windows: One is a window in the master bedroom, which we had been told by other suppliers was too big (36 inches wide by 90 inches tall) to open fully. It would have to be divided into two separate windows and only one would open, changing the look that we wanted for the window. But, Westeck can build a larger window with its mulit-point tilt-and-turn mechanism. In Caitlin's room, which is in the basement, the current window does not meet the building, which requires a basement bedroom window to open fully to allow for an emergency exit. Because we want this window to be as large as possible -- it will have a window well on the exterior -- we're going with the tilt-and-turn. The other windows are all vinyl casements, which are thermal, sealed energy-efficient models.
A total of 17 windows — three of them are six feet wide and seven feet six inches tall and one is about eight feet by four feet — plus one venting skylight, two patio doors and two Euroteck tilt-and-turn windows will cost about $11,000. Most of these windows qualify for the federal and provincial rebate programs, so we hope to get somewhere around $1,000 back on what we spend. More importantly, the house will be more comfortable.
The federal government program — the ecoENERGY Retrofit – provides grants up to $5,000 to help homeowners make their homes more energy-efficient and reduce the burden of high energy costs. Already extended beyond it's first deadline, the current cut-off for applications is March 31, 2012. For details, go to the Natural Resources Canada website. There is also provincial rebate program in B.C. Go to the LiveSmart BC website for details.
Planning to replace your windows, but don't know where to start?  For a thorough discussion of factors to consider, go to Shell Busey's HouseSmart website.  With more than 40 years in the home-improvement industry, Busey is known for dispensing advice on radio and TV. You might have seen his Home Check series on CHEK TV. In an article on upgrading your windows, Busey covers everything from installation and performance to style and safety.