Seven fish farm companies involved in an alleged conspiracy to fix the price of Atlantic farm-raised salmon have agreed to a $5.2-million proposed settlement for Canadian customers most affected by the scheme.
The alleged price-fixing cites some of the largest aquaculture companies in the world, including Cermaq, Grieg, Lerøy, Mowi, Nova Sea, SalMar, Sjór, several of their North American subsidiaries, and "unnamed coconspirators."
The companies are alleged to have "participated in an unlawful conspiracy to fix, maintain, increase or control the price of farmed Atlantic salmon," according to a proposed class proceeding.
Linda J. Visser, a partner at the law firm Siskinds, one of four firms representing plaintiffs in the case, said the alleged manipulation of the Atlantic salmon spot market in Norway supposedly drove up global salmon prices over the course of a decade, from April 10, 2013 to Oct. 6, 2023.
"There's obviously a large volume of salmon purchases in Canada during that period," said Visser.
"It was a long period of time and it's a common grocery item for people."
Such a scheme would have also impacted the price of wild salmon, though it's not clear how much the alleged misconduct may have cost Canadian consumers, said the London, Ont., based lawyer.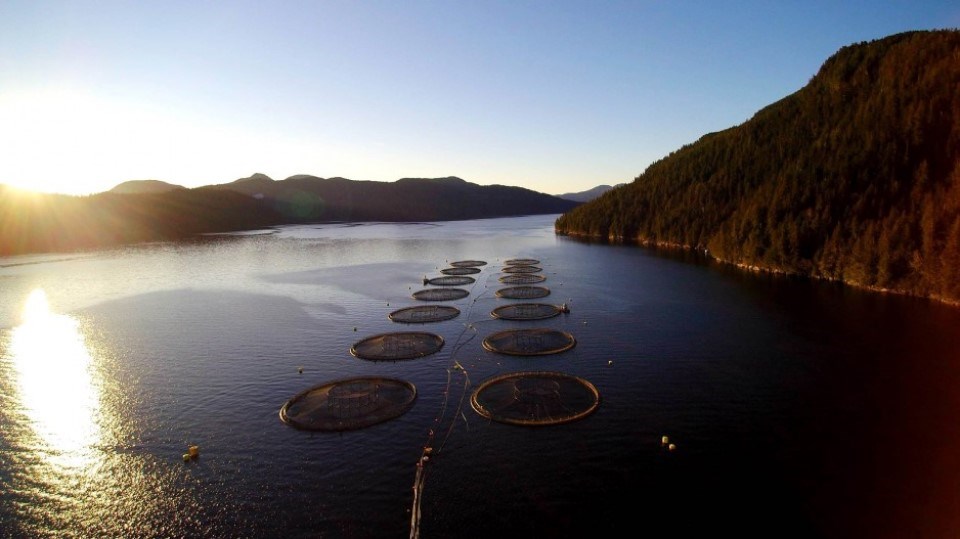 Earlier this year, major retailers were the ones facing increased scrutiny after an annual scorecard found most major grocery chains in Canada fail to label their salmon products as "farmed." The alleged price-fixing scheme, however, casts a wider net, and allegedly includes farmed fish imported to Canada from Norway and Chile, Visser said.
Each of the companies have "denied all liability for this conduct and asserted that their conduct was lawful," according to an Oct. 18 document providing notice of certification and a settlement approval hearing.
The documents adds that the plaintiffs and defendants reached a proposed settlement to "avoid the uncertainties, risks, and costs of further litigation."
"Mowi has not been involved in price fixing or other anti-competitive conduct, and believe that the allegations are unfounded," Mowi spokesperson Ola Helge Hjetland said in an email.
Glacier Media reached out to representatives the other companies involved in the proposed settlement, but they were not immediately available for comment.
The $5.2-million settlement requires approval from a Canadian federal court. That hearing is scheduled for Nov. 30.
The proposed Canadian settlement follows a US$85-million compensation deal reached in the U.S. in 2022 after the European Commission released results of an investigation that made some of the initial price-fixing allegations.
None of the allegations in either jurisdiction have been proven in court.
Big buyers, food bank to get pay outs
Visser says the size of the settlement isn't big enough to pay out everyone involved in the alleged scheme. If approved by a federal court next month, the compensation will be split between roughly a thousand companies, all large volume purchasers who bought a million dollars or more of fish over that period.
That includes large grocery stores, food distribution companies and possibly some large restaurant chains. Visser said that's because with relatively limited funds, they chose to focus on those most affected by the alleged scheme and who are better positioned to prove their claim.
Another $250,000 will be donated to the Canada Food Bank as a way of indirectly compensating some Canadians who aren't involved in the suit.
"We did hold the defendants accountable in Canada, notwithstanding that the Competition Bureau did not act on the allegations… So being able to recover some monies for Canadians who were affected by the conspiracy is a good thing," Visser said.
"And while consumers are not being compensated directly, a $250,000 donation to the Canada Food Bank at a time when many people are finding food pricing unaffordable — that's definitely a benefit for Canadians."
Latest in food price-fixing allegations
The alleged farmed-salmon price-fixing settlement comes within months of a $50-million fine handed to bakery giant Canada Bread Co. after it pleaded guilty to four counts of criminal price-fixing in a scheme that inflated the price of bread in Canada for years.
The bread maker admitted that it arranged with its competitor, Weston Foods (Canada) Inc., to increase prices for various bagged and sliced bread products, such as sandwich bread, rolls and hotdog buns, the Competition Bureau said.
The price-fixing scheme resulted in two price increases, one in 2007 and another in 2011. Canada Bread was under the ownership of Maple Leaf Foods at the time of the price-fixing arrangement, but was later bought out by the Mexico-based Grupo Bimbo, the company that pleaded guilty to the price-fixing under the Competition Act.
The June 2023 fine was the highest price-fixing fine ever imposed by a Canadian court, according to the Competition Bureau.
"Fixing the price of bread — a food staple of Canadian households — was a serious criminal offence," Matthew Boswell, Commissioner of Competition, said in a statement at the time.
"Our continuing investigation remains a top priority," he said. "We are doing everything in our power to pursue those who engage in price-fixing."
With files from the Canadian Press