The riding
North Island-Powell River encompasses Powell River on the mainland and part of north Vancouver Island, including Campbell River, Comox, Port Hardy and Port McNeill.
Size: 57,911 square kilometres
Population: 105,466
Registered voters: 92,313
Current MP: Rachel Blaney, NDP
In the past: This was a new riding for 2015, but is similar to the old Vancouver Island North riding. It encompasses more area on the mainland (Powell River) and less south of Comox. Conservative John Duncan captured 46 per cent of the vote in the old Vancouver Island North riding in 2011; he ran in Courtenay-Alberni in 2015.
2019 results
62,915 valid ballots were cast in 2019.
2021 candidates 
Candidates are in alphabetical order by last name.
Rachel Blaney
New Democratic Party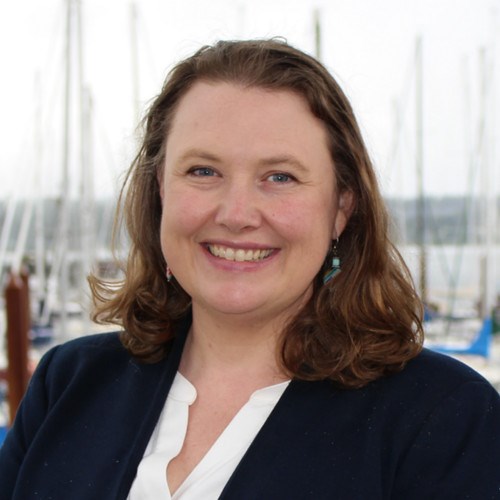 Website | Facebook | Twitter | Instagram
Age 46, born in Terrace. Has lived in Campbell River for 23 years. Elected MP in 2015, was executive director for the Immigrant Welcome Centre of north Vancouver Island before that.
Fully vaccinated against COVID-19. "I got fully vaccinated to protect my family and community and those who are unable to get vaccinated. Elected officials and community leaders need to lead by example, follow the advice of scientists and health officials, and encourage others to do so as well."
What are the top issues in your riding?
Improving care for seniors, pharmacare, dental care, mental health supports, and justice for Indigenous people are all important issues locally, but what I hear about most is housing, climate change, and the need for good jobs.
The housing crisis is impacting communities of all sizes. The lack of affordable rentals is most obvious, but there are needs across the housing spectrum. Even professionals with good incomes, and families with two working parents still can't find appropriate places to live in their community. Businesses are having trouble hiring because candidates can't relocate. Seniors who can no longer stay in their home can't find a place to move into that they can afford and meets their needs. We need an aggressive, multi-pronged approach to increase and diversify supply and ensure it is affordable to those who need it. Our housing plan would be a strong start to address this.
The fires and drought this summer have been a clear reminder of the repeated warnings from the IPCC that we need to take action now to reduce our greenhouse gas emissions. Coastal residents see and understand this and are demanding that our government do better. Meanwhile our communities have faced a long forestry strike, mill shutdowns, reductions to fishing openings and salmon farms, and the impact of the pandemic on tourism and hospitality. We need to see a future with good paying, sustainable jobs in our communities, which is why workers are at the heart of our climate plan.
Why did you decide to run in this election?
This past term has really shown how much of a difference NDP MPs can make. With just 24 MPs we made significant changes to government policy that has made a difference in peoples lives. We improved the pandemic benefits offer more help to more people, increased the wage subsidy and expanded eligibility for programs to include more small businesses in need. We made important amendments to fix gaps and problems in government legislation like bill C-12. I know we can still do more and I want to be part of it.
What is your political experience?
North Island-Powell River MP since 2015. Former NDP critic for seniors, current NDP Whip, critic for veterans, deputy critic for crown-indigenous relations.
How have you made a difference in your community?
During the pandemic we worked to support so many people in our communities from simply helping folks understand the new and changing federal support programs, to highlighting the people and small businesses that were getting left out and pushing the government to do better, and provide them with support too. I advocated for veterans being denied benefits, prawn fishers whose regulations were being arbitrarily changed, and for a new federal economic development office to be located in our riding, and while we don't always get everything we wanted, together we've gotten some important results that make a difference for people.
What community groups and/or issues have you been involved with?
Hospice, Respite Care, Foster Parent, Local Economic Development working groups in CR and Comox, Canada Board of Trade Immigration Attraction Committee (focusing on attraction strategies for rural and remote community)
Shelley Downey
Conservative Party of Canada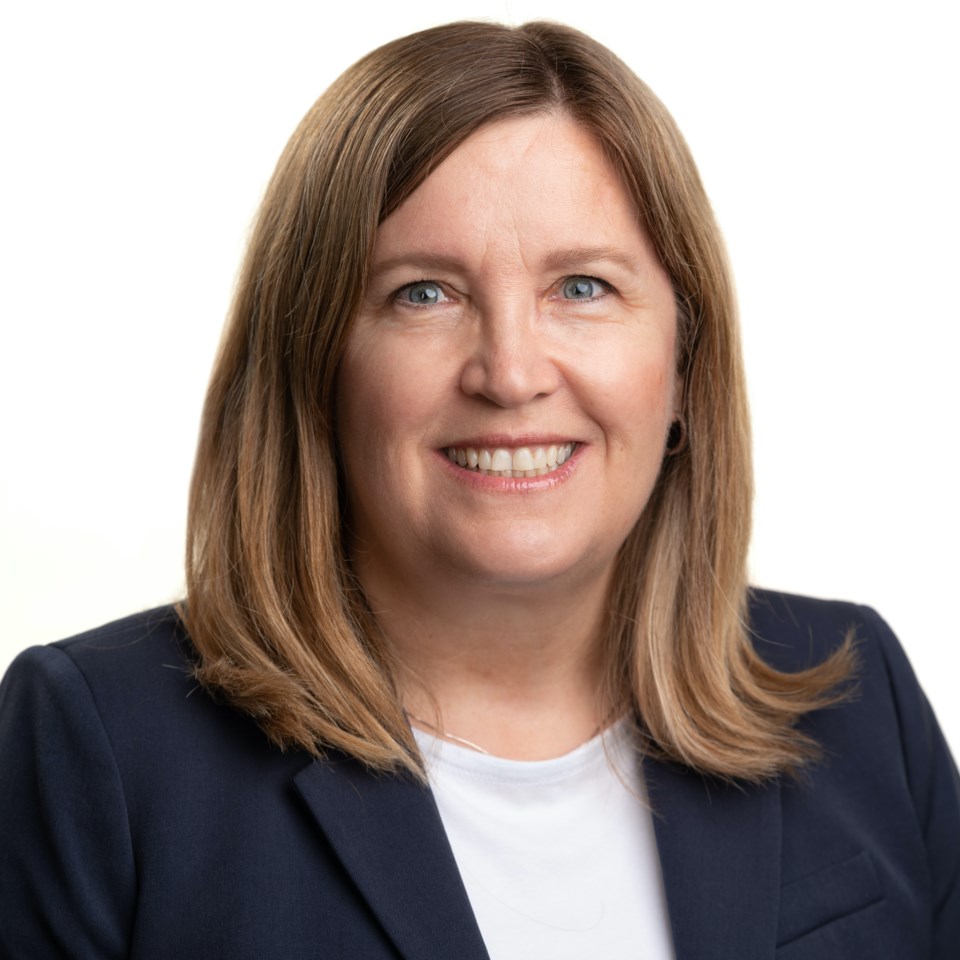 Age 56, born in Fort St. John. Has lived in Port McNeill since 1991. Financial controller and business woman.
Fully vaccinated against COVID-19. "I am fully vaccinated because I believe it is an effective means to stop the transmission of COVID-19."
What are the top issues in your riding?
Affordability — Housing and the cost of living has jumped significantly and my riding is no exception. We have had a shortage of housing for a number of years. Supply has not kept up with demand as new residents have moved into the riding, resulting in higher costs to purchase or rent a home.
Mental Health and Addictions — Pre-pandemic, this was an area that needed more resources and today the need is even greater. Conservatives have a plan to increase the number of drug treatment beds, build community recovery centres and increase the funding to First Nations for mental health and addiction. We will boost health care transfers to the provinces by 6%.
Jobs and Economy — Our economy relies on three sectors: Fishing/Aquaculture; Forestry; and Tourism. All are under attack by the Liberals who have been propped up by the NDP. Sport fishers took the hit first in April 2019. Then it was aquaculture on Dec. 17, 2020, (celebrated by our current MP). More recently the Commercial Fishers were left at the dock in Prince Rupert June 29, 2021. In all of these decisions, the announcements were made without notice and left the industry without options and significant sunk costs in order to be ready to operate.
Recently the Liberals have taken it upon themselves to interfere in our Forestry sector. They have offered $50 million to our provincial government to fund an Old Growth Nature Fund. A complete ban on harvesting old growth will not only affect my riding but also the 29 pulp and paper, veneer, and sawmills in the South Island.
Why did you decide to run in this election?
When I ran in the 2019 election, I did so because I believed Canada deserved better. That statement is truer today in 2021. Only the Conservatives are offering a Recovery Plan to secure the nation of Canada.
We know that life in Canada has become more unaffordable under the Liberals. This coupled with no plan to grow our economy and care for the vulnerable, is causing parents and young people to lose hope for their future. The Conservative's Canada Recovery Plan will restore hope for the future for all Canadians.
What is your political experience?
Councillor Town of Port McNeill – 4 terms
School District 85 School Trustee for Port Hardy
How have you made a difference in your community?
I believe in working together and building community. This is my goal at any table or group I sit with. I have always looked for ways to get things done more efficiently and effectively. I will listen to and consider multiple input, and seek clarification before presenting a position. I can take ideas and put them into a workable framework which often reflects the intent and goal that is trying to be achieved. All the while, considering what is best for the community as a whole or the organization's goals.
We need a country united and working together for the good of all Canadians. Our Conservative Recovery Plan for Canada is a plan to achieve this. We need all Canadians succeeding across this country.
What community groups and/or issues have you been involved with?
Rotarian, Mount Waddington Community Futures, Port McNeill Chamber of Commerce, Volleyball Coach, Youth Program Leader
Stacey Gastis
Maverick Party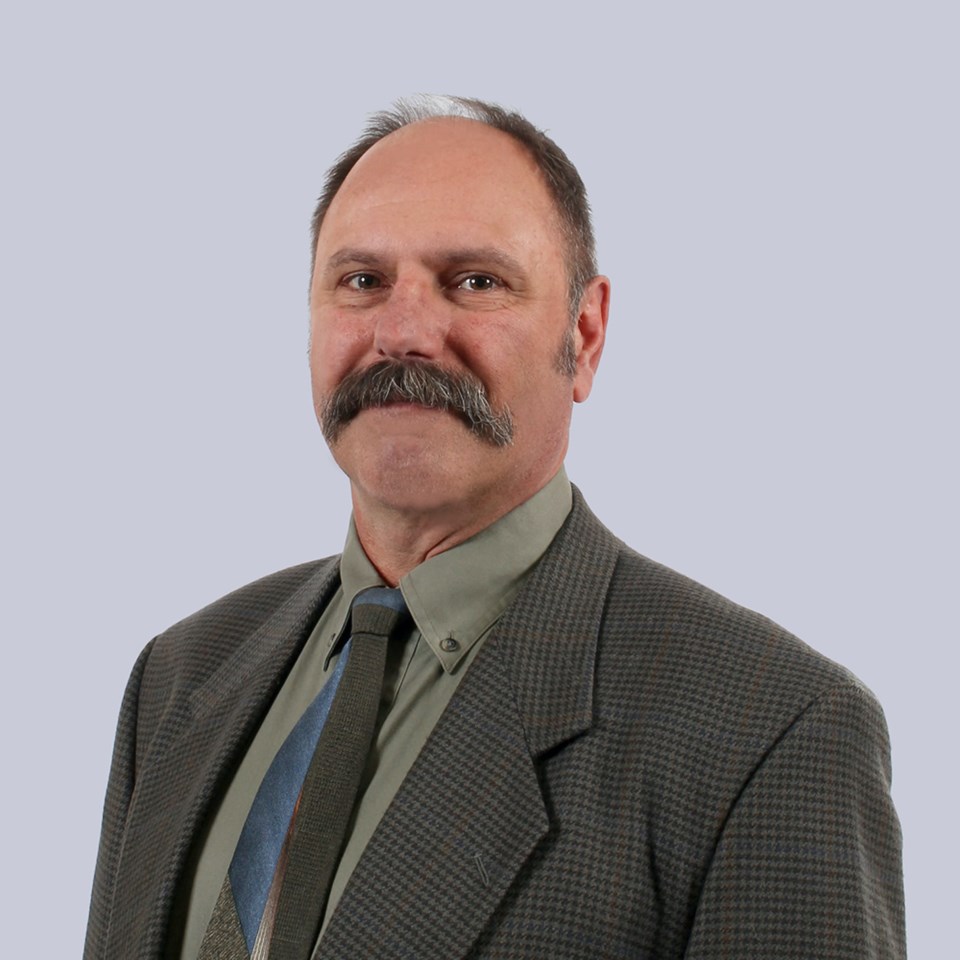 Website | Facebook | Twitter | LinkedIn
Age 57, born in Toronto and has lived in the riding for 30 years — which is also the length of time he has been a veterinarian.
Did not reveal his COVID-19 vaccination status. "Not your business to ask and completely unprofessional since our party protects our freedoms."
What are the top issues in your riding?
Business closures. Ottawa meddling in provincial jurisdiction.
Why did you decide to run in this election?
Freedom of choice with the hope that we can alter our present course to build a better future for everyone.
What is your political experience?
None.
How have you made a difference in your community?
Absolutely, yes! Ask the countless pets and owners I have helped over the years.
What community groups and/or issues have you been involved with?
MARS Wild Bird Center in Merville
Jennifer Grenz
Liberal Party of Canada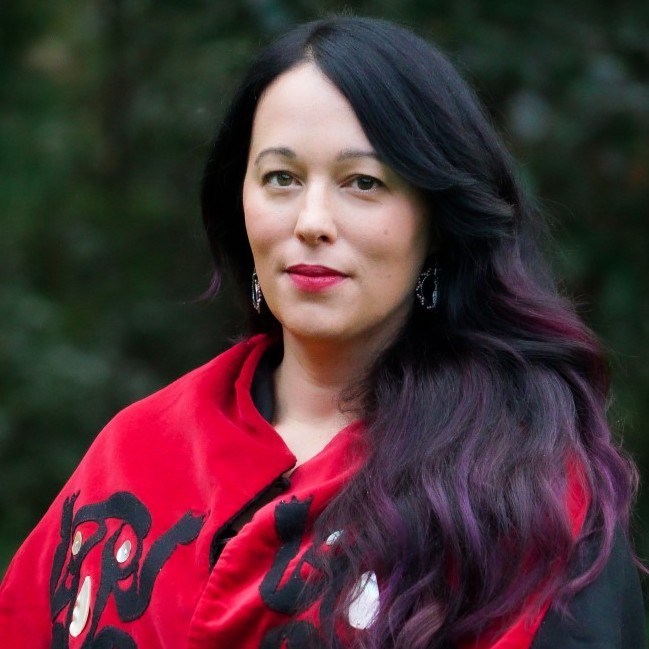 Website | Facebook | Twitter | Instagram
Age 41, born in Windsor, Ont. Lives in the Parksville area, outside of the riding, but much of her work in ecological restoration has been in the riding. Is also a sessional lecturer at UBC.
Fully vaccinated against COVID-19. "There are many reasons I got vaccinated. As a scientist who studies invasion biology, I trust the science. As a mother who is concerned about the health of her children, especially medically vulnerable children, I will do anything to protect them. As a daughter and granddaughter who is concerned about the health of her Elders, I will put them first."
What are the top issues in your riding?
In politics, we often compartmentalize issues like climate, jobs, housing, environment, and salmon, when these are all very much interwoven. I take an Ecologist's view of the challenges and opportunities in the riding, which means looking at how things fit together.
As MP, I will be working towards building resilient and thriving communities across the riding. We have seen the impacts of declining Pacific Salmon, loss of job opportunities that provide stable, year-long employment, declining rural populations, challenges around affordability, homelessness, and access to housing, the opioid crisis, and loss of international tourism due to COVID (to name a few).
In my career I've been a bridge-builder. As a scientist, I've been in a safety vest on the ground and also in the halls of academia. I have helped connect government, industry, and communities — often with very different political perspectives. This involves finding relationships between all of the issues, looking for missing connections, and strengthening relationships that already exist. And then taking action.
This riding hasn't had a seat on the governing side since John Duncan. As a result, the region hasn't gotten the attention it deserves from Ottawa. I am working hard to win that seat at the table for North Island-Powell River. I will work hard to be a connector between the communities here and the government in Ottawa.
Why did you decide to run in this election?
Having worked across the riding for the past five years, living amongst the locals, caring for the lands and waters, I have carried the struggles of my friends on my heart after every work trip. I have seen with my own eyes the impacts of climate change, I have watched the decline of ways of life in many towns, I have watched people leave, I have seen the hopelessness of youth, I've watched businesses close…
How could I not step up for the people, for the fish, for the lands and waters? All deserve someone in the room in Ottawa, fighting for them.
What is your political experience?
I have never served in elected office. I always considered myself as one of the people working on environmental and Indigenous causes in the background, advocating for those causes to politicians, and working with the bureaucracy to create policy and to get programs happening on the ground.
How have you made a difference in your community?
I've had my boots on the ground, been up to my knees in the muck of wetlands, rescued trapped fish by the bucketful, and fallen down more times than I can count traipsing through the bush finding invasive species. My environmentalwork has been not just from behind the desk, but also in the field working with volunteers, students, and Indigenous communities. I hope this has made a difference to our lands, waters, and our fish and animal relations. I hope to inspire, mentor, and provide opportunities for the next generation getting involved in this important work.
What community groups and/or issues have you been involved with?
I have been on various community-based, provincial, national, and international invasive species management groups. I have worked for a number of environmental non-profit organizations including Evergreen, Langley Environmental Partners Society, and the Invasive Species Council of Metro Vancouver. I am part of a network of Indigenous women entrepreneurs as well as contribute to a group of Indigenous academics looking to decolonize the university experience for Indigenous students at the undergraduate and graduate levels as well as improving the working environment for Indigenous academics.
Paul Macknight
People's Party of Canda
We did not receive a response from Paul Macknight.
Carla Neal
Marxist-Leninist Party of Canada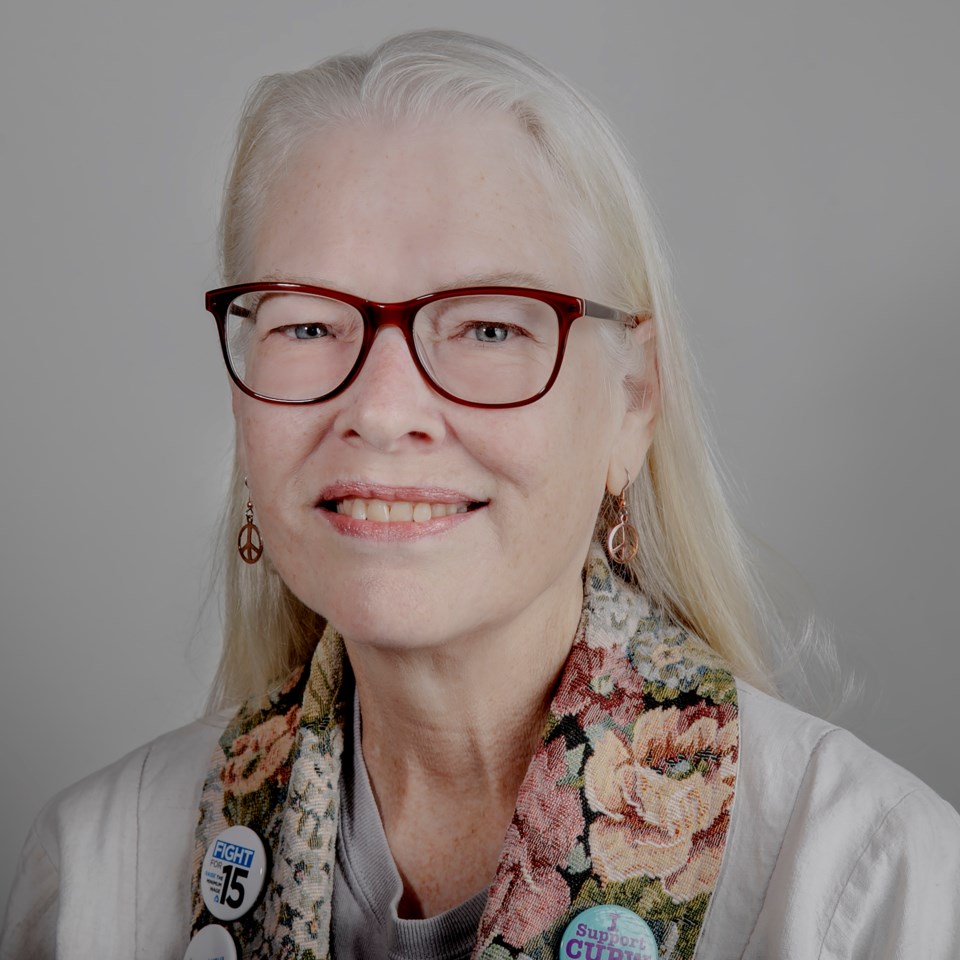 Did not give age. Born in Ontario, studied law in Saskatchewan, resident of B.C. since 1987 and Comox Valley since 1995. Practised law, member of the Comox Valley Peace Group since 2001.
Fully vaccinated against COVID-19.
What are the top issues in your riding?
The top issues in my riding include protection of the environment, making sure that resource development takes place in a manner that protects resources, jobs and Mother Earth, and social programs that protect the most vulnerable people in society and uphold the rights of everyone to health care, education, housing and social services.
I am opposed to the open net fish farms of the foreign monopolies and to clear-cutting, the massive export of raw logs and the closure of sawmills and pulp mills to benefit the monopolies that do the value-added production at their plants in the U.S. I am opposed to the building of pipelines without consent of Indigenous peoples whose unceded territories they cross, and of all the people of B.C.
I consider our political process to be outdated and a block to empowerment of Canadians and stand for electoral reform, for funding the electoral process not the parties, and for the convening of a constituent assembly to modernize the Canadian constitution so that sovereignty is in the people not a foreign monarch.
I believe that Canada needs an anti-war government, one that will get us out of NATO and NORAD and take a stand against integration of the Canadian economy into the U.S. war economy and for Canada to uphold the principles of the United Nations of peaceful resolution of conflicts between nations and of non-interference in the internal affairs of other nations.
Why did you decide to run in this election?
This is the second federal election in which I have been the MLPC candidate in this riding. I am running because I have been a political activist all my adult life, fighting for justice for poor and marginalized people, against war and for an economy that is based on meeting the needs of Canadians not the desires of foreign monopolies. This perspective is not represented by the so-called major parties who are content to leave the electorate on the sidelines. The voices of small parties and independents deserve to be heard.
I am running in the election because it is important that voices of Canadians with perspectives and programs different that those of the cartel parties are heard.
How have you made a difference in your community?
In my law practice I represented many poor and marginalized people and have been active in many community organizations over the years that fight for a livelihood for everyone, for increased investments in health care and education and for protection of the most vulnerable. I have been a member of the Comox Valley Peace Group since 2001.
Jessica Wegg
Green Party of Canada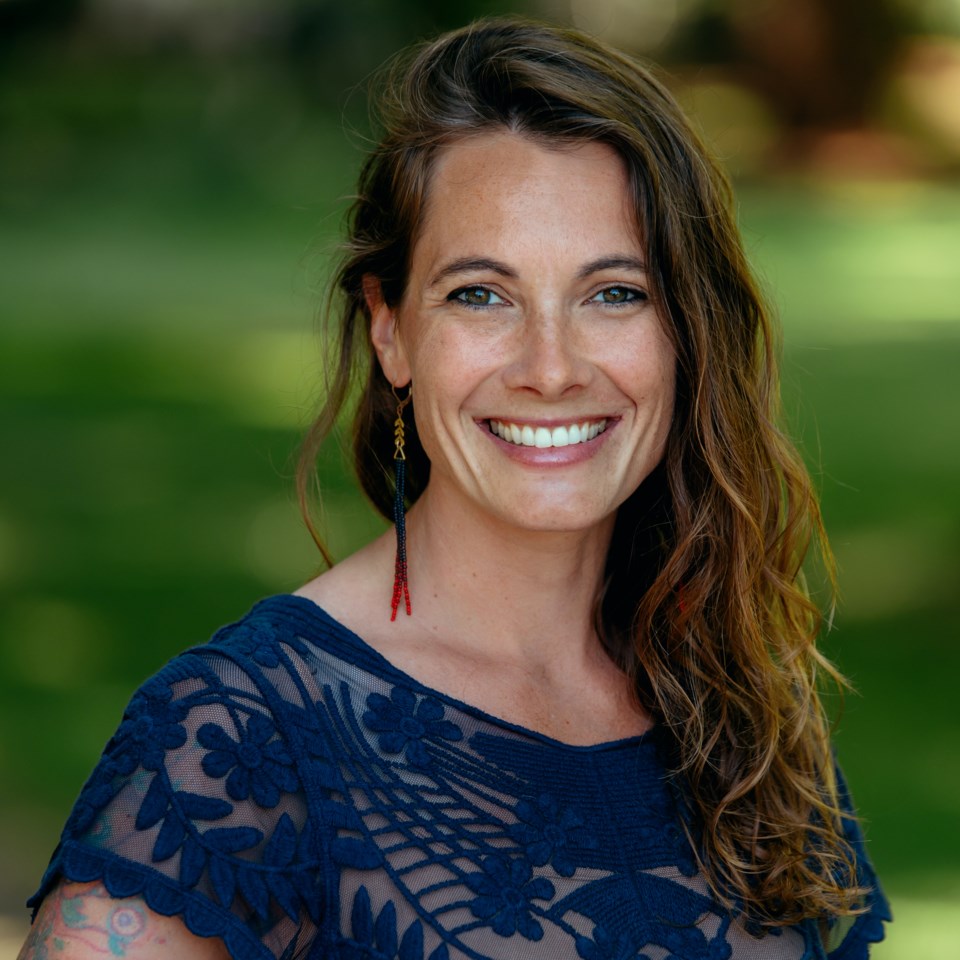 Age 38, born in Calgary, has lived in Comox for over a year. Is a lawyer.
Fully vaccinated against COVID-19. "It was the right choice for me — I trust the science, and I know that it is safe and effective for most adults; I believe it is the socially responsible and conscientious thing to do to protect our families, friends, and neighbours."
What are the top issues in your riding?
The top issue is the climate (and that isn't just me, the Green Party candidate, saying that — it's by far the topic of most of the emails I receive).
This summer, we all suffered in the oppressive heat, saw our rivers and streams dwindle in drought, watched towns burn on the mainland as the smoke filled our skies, saw floods swallow parts of Germany, and wildfires rage in Greece and Turkey. As I write this, much of Louisiana is without power from Hurricane Ida, and this election may be over before it is fully restored; meanwhile, the Northeast — including the Maritimes — is facing historic flooding from the storm. People are dying. Animals are dying. Crops are dying. Our planet is dying — it is crying out for help, and more and more people are joining the chorus. Constituents are asking for bold action to fight this emergency.
This, of course, touches on the other issues that are important to NIPR constituents: safe, affordable, and accessible housing to protect us from the increasingly extreme weather events caused by climate change; Indigenous rights (e.g., the decimation of our natural resources and food sources without regard to Indigenous interests); jobs (businesses had to close during the heat dome); education (schools that remained open the entire year despite COVID had to close or end early due to the heat); and health care (including the opioid epidemic).
Why did you decide to run in this election?
Because I could. Because I am qualified and I am here and I had to do something. Our children deserve more than what we are giving them; they deserve more than what we are leaving them. I don't want to get to the end of my days and think that there was a single thing I could have done, that I didn't do, to try to make the world a better place for my kids.
What is your political experience?
- new to politics
How have you made a difference in your community?
You would have to ask the people in my community that question. We do not need more politicians who assume that anything they've done has "made a difference," or who go on and on about what wonderful people they are. We need politicians who are humble and who listen.
The most important way we can make a difference in our communities is by remembering that we are a community. When we fight the temptation to hate or ignore; when we show love, compassion, respect, and kindness; when we try to understand, especially when it's hard — we make a difference.
What community groups and/or issues have you been involved with?
PAC Secretary at my son's elementary school
Secretary/Vice-Chair of Courtenay-Comox Riding Association for B.C. Greens
Comox Greens Steering Committee Member
I'm very interested in food security issues and have been educating myself on that topic
Hockey/dance Mom