What: Tom Jackson's Christmas 150
When: Monday, Dec. 18, 7 p.m. (doors at 6)
Where: Centennial United Church, 612 David St.
Tickets: $25/$35 at eventbrite.ca
Tom Jackson tours across Canada every Christmas season, motivated by the need to give back. To date, the singer and actor's charitable concerts have raised more than $4 million for local and national foodbanks.
"I think that we should be singing about peace and Christmas like we've never sung before," Jackson said during a tour stop in Calgary, where he lives. "Celebrate it — cherish your family, cherish your friends and understand those are all part of Christmas."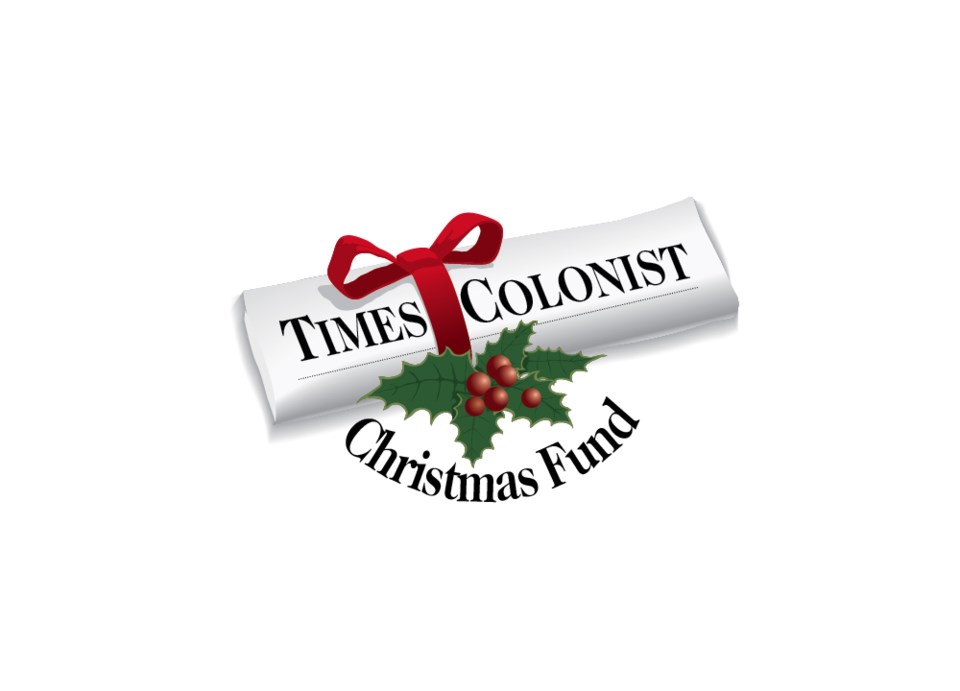 The Juno Award winner and former North of 60 star is coming to Victoria on Monday for a concert under the umbrella of his newest fundraising venture, Christmas 150.
The concert at Centennial United Church, funds from which will benefit the Mustard Seed Street Church, is a continuation of the Huron Carole benefit concerts Jackson staged for the better part of 20 years.
The Huron Carole was replaced by Singing For Supper following its demise in 2013.
Jackson-led projects have raised $200 million in monetary and in-kind value for food banks, family service agencies and disaster relief.
The newly named Canada 150 tour, timed to coincide with the country's sesquicentennial, is a much more intimate affair than his previous tours, with just Jackson and Vancouver guitarist Tom McKillip on stage.
But the purpose remains the same. It will feel like "Christmas shopping that lasts a lifetime" for the fans who come to the show and donate, he said.
"If we're going to protect and feed our future, it's not just feeding the body, it's feeding the mind. It's leading by example. I don't know how many children would have gone hungry last night, but it's in the millions. In North America, it's safe to say probably 20 million kids went to sleep last night hungry."
Through his work as an ambassador with the Red Cross, Jackson has seen the reality of what happens to a city or country when disaster strikes. "Because of that, I wanted to celebrate Canada" on this tour, he said.
He will tell stories of his career as an actor and musician, and of his time spent living on the streets of Winnipeg. His philanthropy earned him the title of Officer of the Order of Canada in 2000.
Jackson understands the value of a venture such as Christmas 150, having seen the effects of charity firsthand nearly a quarter-century ago.
It was a few weeks before Christmas, Jackson recalled, when he was raising money for the Salvation Army in Winnipeg with his brother, Bernie. The two were selling cassette tapes of their songs door-to-door, and came to a house whose owner, a single dad, had three little girls. "He said: 'I work for a living, and I can't make enough money to feed my little girls. Why would I give money to the Salvation Army?' "
The brothers left, feeling dejected. Bernie went to a phone booth and called Major Bill McKenzie from the Salvation Army in Winnipeg. Not long after, a van delivered a hamper of food and toys to the father and his daughters. Days later, on Christmas Eve, the gift of generosity came full circle. "Bernie and I were serving meals at the Sally Ann, and there was this guy, with his two girls. They didn't come there to eat. They came there to serve."
The father has since passed away, but Jackson said the two daughters have shown up every year at Christmas to help serve food at the Salvation Army in Winnipeg.
"I'm not saying this to impress you, I'm saying this to impress upon you that the people who tend to come out to our concerts don't come out for the obvious opportunity to see music and celebrate Christmas," Jackson said.
"They come out because like those girls, they want to help their community."
How to donate
The Times Colonist Christmas Fund helps people in need in Greater Victoria through the Salvation Army and the Mustard Seed Street Church. It also provides financial help to Our Place Society.
• Go to timescolonist.com/donate. The site is open 24 hours a day and provides an immediate tax receipt.
• Mail a cheque, payable to the Times Colonist Christmas Fund Society, to the Times Colonist Christmas Fund, 2621 Douglas St., Victoria V8T 4M2.
• Use your credit card by phoning 250-995-4438 between 9 a.m. and 1 p.m., Monday through Friday. Outside those hours, messages will be accepted.