What: Pacific Baroque Festival: A Galant Feast
When/where: March 5, refreshments 10 a.m., concert 11, Alix Goolden Hall; March 5, 8 p.m., Christ Church Cathedral; March 6 and 7, 8 p.m., Alix Goolden Hall; March 8, 4:30 p.m., Christ Church Cathedral; evenings, pre-concert talks 7:15.
Tickets: March 5-7, $30, seniors and students $25; March 8, by donation; festival pass $100/$80. Call 250-386-5311; online at eventbrite.ca; in person at the Victoria Conservatory of Music box office (900 Johnson St.), the Christ Church Cathedral office (930 Burdett Ave.), Ivy's Bookshop (2188 Oak Bay Ave.), Munro's Books (1108 Government St.) and Tanner's Books (2436 Beacon Ave.).
Details: pacbaroque.com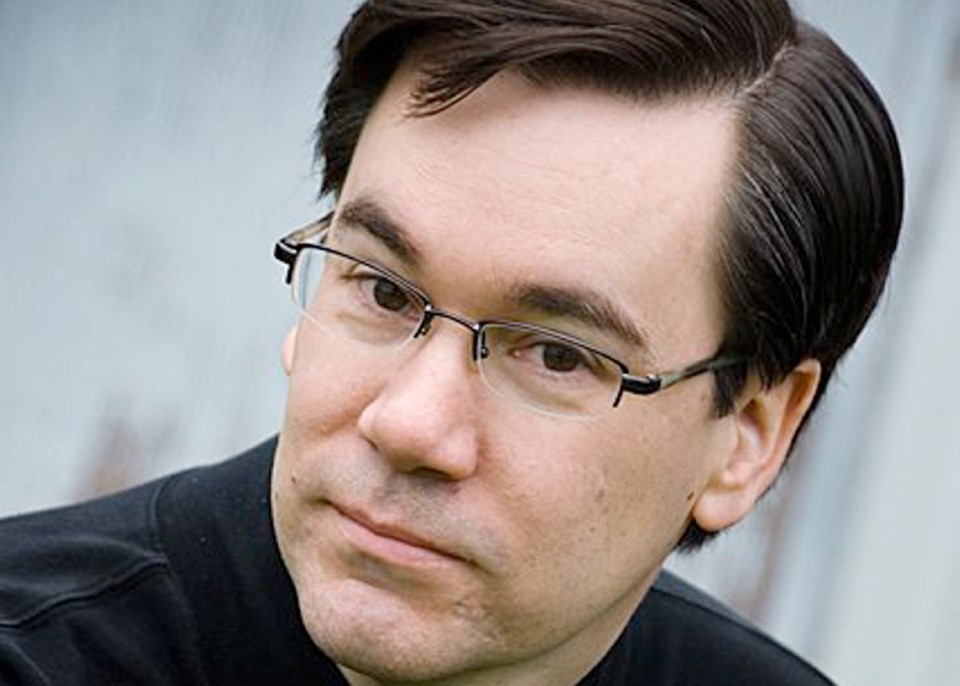 The 16th annual Pacific Baroque Festival, which begins next Thursday, March 5, will stretch its usual mandate with a welcome venture into some splendid post-Baroque repertoire that is too often neglected.
That repertoire is the galant, which was the most important trend in European music in the half-century straddling the year 1750, and was the foundation of the "Classical style" — the Haydn-Mozart style — of the late 18th century.
The galant style, which arose in the 1720s and '30s, initially in Italian opera and French and Italian chamber and keyboard music, was an explicit rejection of what was perceived to be the excessive density, artificiality and severity of Baroque music. Galant composers sought grace, elegance and refinement, clarity and polish, sensuous beauty, naturalness of expression, agreeableness, good taste. "Being galant," Voltaire wrote, "means seeking to please." Counterpoint was out; lightly accompanied melody was in.
(When Telemann wrote galant fugues in the late 1730s, he was knowingly reconciling opposing tendencies.)
The five concerts of this year's festival will feature some of the most important galant composers as well as more obscure figures, though will also set the galant in context by including Baroque composers (notably J.S. Bach) and some figures (notably Telemann) who straddled the Baroque and galant worlds. The programming promises to be both entertaining and instructive.
The first concert, next Thursday morning, has a delectable program inspired by a pioneering concert series that ran in London from 1765 to 1781, under the direction of Johann Christian Bach and Carl Friedrich Abel. The local duo comprising violinist Paul Luchkow and harpsichord Michael Jarvis will be joined by their frequent partner, gambist Sam Stadlen, of the renowned London-based ensemble Fretwork, in works by Bach and Abel as well as by Antonín Kammell and James Lates.
Next Thursday evening's concert will be an organ recital thoughtfully bridging the Baroque-galant divide, performed by the acclaimed Italian organist and scholar (and prolific recording artist) Lorenzo Ghielmi. His program focuses on J.S. Bach (chorale preludes, fantasia with fugue, the Aria variata alla maniera italiana) and other German Baroque figures, though also includes contrasting repertoire by more forward-looking composers: Domenico Scarlatti, Carl Philipp Emanuel Bach and Giovanni Battista Sammartini.
(Ghielmi will actually make his local debut on Monday, March 2, with an early-music recital at St. Barnabas Anglican Church: 7:30 p.m., $20/$10; stbarnabaschurch.ca.)
The evening concerts on March 6 and 7 will feature three Dutch performers who have long been major figures in the international early-music movement: flutist Wilbert Hazelzet, cellist Jaap ter Linden and harpsichordist Jacques Ogg.
This trio counts as an impressive "get" for the Pacific Baroque Festival.
On March 6, the trio will be joined by Marc Destrubé, the Victoria-born violinist who is the festival's artistic director. They will perform works by C.P.E. Bach and by several late-Baroque figures whose ears were attuned to the changing musical fashions, including selections from two of the most exquisite late-Baroque chamber repertoires: Telemann's "Paris Quartets" (1730) and Rameau's Pieces de clavecin en concerts (1741).
On March 7, the same quartet will form the core of an ensemble that will also include Jarvis, the festival's house orchestra, the Victoria Children's Choir and vocal soloists, and will perform an intriguing mix of repertoire: concertos by C.P.E. Bach and sacred choral works by two central galant figures: Nicola Porpora (his De profundis, 1744) and Baldassare Galuppi (his Nisi Dominus, 1777). These choral works beautifully demonstrate the leavening effect the galant idiom had in genres that had tended toward complexity and monumentality in earlier generations.
This will be further demonstrated in the festival's closing concert, which as usual will be an expansion of Christ Church Cathedral's regular Sunday-afternoon Choral Evensong service, with Destrubé directing the cathedral's St. Christopher Singers and the festival's house orchestra.
The diverse program includes sacred vocal works by composers spanning several generations, including Scarlatti, Porpora, Carl Heinrich Graun and Francesco Durante. The concert — and the festival — will close with the 21-year-old Mozart's offertory Alma Dei creatoris, K. 277, and this is fitting: Of the major figures of the Classical style, Mozart was the one whose musical personality remained most steeped in the galant.