The range and quality of small and medium-sized Vancouver venues is set to improve thanks to governments and developers who are prepared to pump capital into a range of city sites.
This comes as a relief for concert promoters and event planners.
The biggest planned venue is at the Pacific National Exhibition (PNE), where CEO Shelley Frost foresees construction on a new amphitheatre breaking ground next year.
Vancouver's Revery Architecture is finalizing designs for the facility that may have retractable seating and is expected to accommodate crowds of between 1,500 and 10,000 people, Frost said.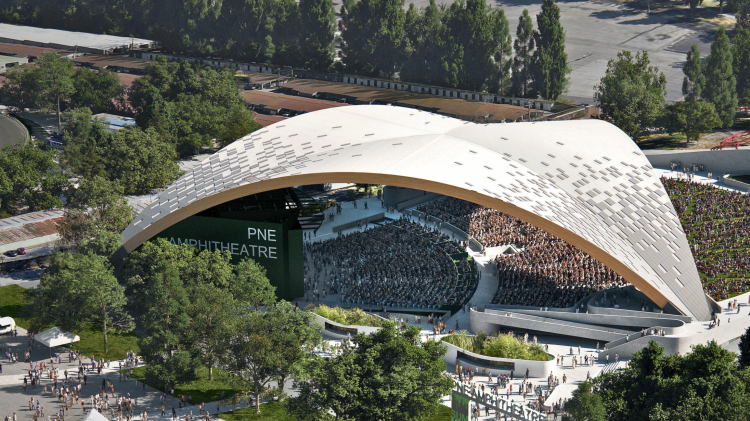 She successfully convinced Vancouver city council in 2021 to approve lending $65 million to her city-owned organization. The interest rate has yet to be negotiated, Frost said, but she told BIV the city should be able to use its strong credit rating and borrowing capacity to finance construction at a better rate than what the PNE would be able to secure.
Coun. Sarah Kirby-Yung told BIV that the city will require the PNE to pay back the loan within 12 years.
Frost is forecasting a $4 million surplus at the PNE this year. She anticipates that much of the money to repay the city will come from selling naming rights – for the entire amphitheatre, and for separate parts, such as the stage.
"Amphitheatres, or sheds, as they're sometimes called in the U.S., fulfill a great programming slot for acts that are not big enough to fill an arena but are too big for Malkin Bowl or the Queen Elizabeth Theatre," said BrandLive principal Paul Runnals, who books shows for artists and plans large events. "It's a great intermediate size."
He lamented that the 700-person-capacity Imperial Theatre was forced to close last year because customers were threatened with violence and unsafe conditions outside its location on Main Street near East Hastings Street in the Downtown Eastside.
Flames then engulfed the site in March, after propane tanks exploded in tents where homeless people were living outside the venue.
Its loss reminded Runnals of how music lovers lost another historic theatre in that area, the Pantages Theatre, to redevelopment about a dozen years ago. That venue was built in 1908 at 152 East Hastings St. as a vaudeville venue that in early years welcomed stars such as Charlie Chaplin and Harry Houdini.
The Rickshaw Theatre continues to operate on East Hastings Street, just east of Main Street, and owner Mo Tarmohamed told BIV that he has spent an amount "approaching $100,000" to modernize his facility, which can hold 600 people.
"We have a much-improved sound system and we've added a bunch of new lighting," he said. "Most of this happened either pre-pandemic or during the pandemic, when we had time to make the upgrades."
Tarmohamed said he plans to invest in his theatre by treating the walls to provide better acoustics.
Two music festivals – one that focuses on synthesizer-based dark wave music and another that highlights metal music – are set to take place in the venue later this month, he said.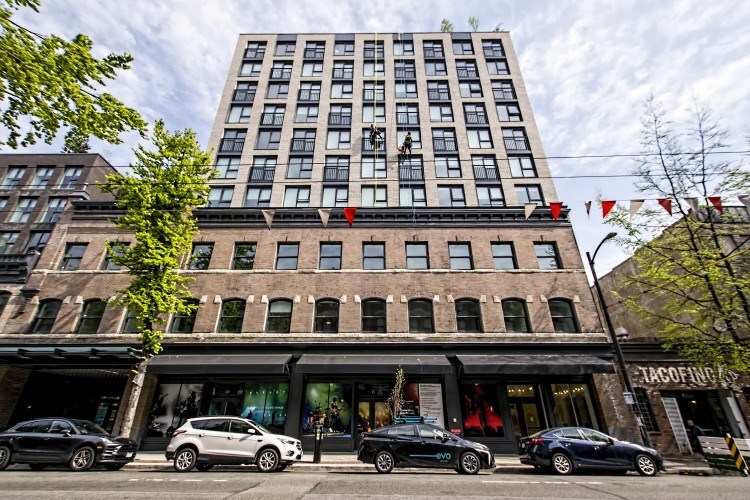 Another new venue Runnals told BIV he is excited about is Westbank's Blood Alley complex at 23 West Cordova St., which is nearing completion across the street from the former Army & Navy department store.
Live Nation Canada and booking company Siegel Entertainment are expected to operate the venue.
Kirby-Yung told BIV that council has approved a liquor licence for that Blood Alley music hall, which will have a capacity of approximately 600 people.
"That'll be another great space to hear live music opening soon," she said.
Venues getting upgrades include Science World, which has received $20 million from the B.C. government to help repair roof leaks and otherwise modernize the 37-year-old facility, which was originally intended to be temporary.
Science World tends not to host ticketed music events, but it rents internal space and its 400-seat theatre for corporate gatherings. It recently hosted its annual Science of Cocktails fundraiser, where attendees paid $185 each to visit a series of cocktail stations where bartenders explained the science behind the fizz, foam, fire or steam in a range of cocktails.
Great Canadian Entertainment has pumped hundreds of thousands of dollars into its Hastings Racecourse to improve corporate-event space, paint the grandstand and buy new vinyl banners between seating, Hastings Racecourse & Casino director of operations Ryan McCartney told BIV.
The racecourse's lease with the City of Vancouver expires in November 2024, but the company has an option to renew its lease and that is what most expect it to do.
"The amphitheatre planned for the PNE is a great opportunity not only for Hastings Racecourse, but all surrounding businesses," McCartney said.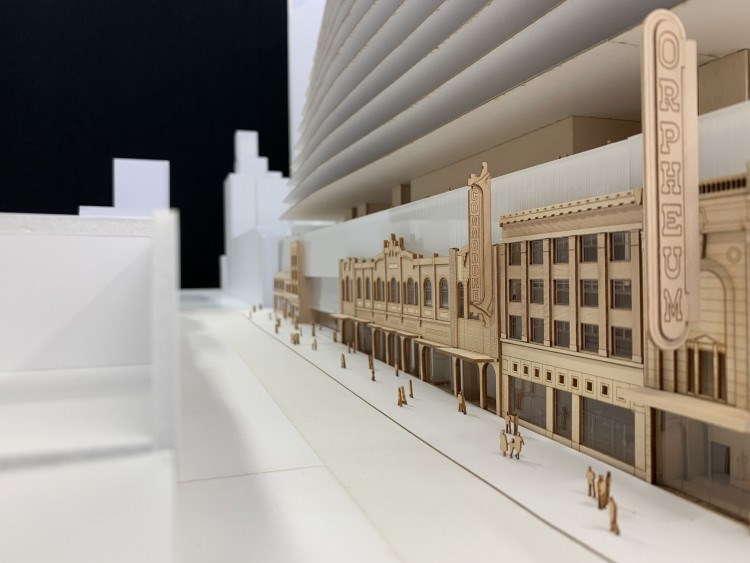 Rezoning for major Granville Street project may come by year-end
Bonnis Properties has for years had a proposal to upgrade the back of house and protect the Commodore Ballroom and the Orpheum Theatre as part of its project to build a 16-storey, Perkins&Will-designed office building on land that almost stretches to Smithe Street from the corner of Robson and Granville streets.
Bands that play the Commodore now sometimes occupy the facility for a few days around a single concert. One day can be spent setting up; another packing up.
The additional back-of-house space will enable a second band to prepare for a show, while another one gets ready to leave, Bonnis Properties principal Kerry Bonnis told BIV.
His project would also include building an elevator at the Granville Street entrance to the Orpheum, and donating a 14,700-square-foot, three-storey performance venue, valued at $45 million, to the city. That space could host arts and culture performances and provide expanded rehearsal space for the Vancouver Symphony Orchestra.
The hold-up for the project is that the proposed office complex's height: At 260 feet, it is far beyond the 90-foot zoning limit. As such, it is mired in a rezoning process.
"We've been in discussions with the city for half a decade," Bonnis Properties principal Kerry Bonnis told BIV.
"It's all in the hands of the city. We would hope to get rezoning on this within this calendar year, if it's possible."
City council appears to be on board.
In late January, council rejected a staff request to not allow any new rezonings on the Granville Street strip while staff conducted an 18-month planning program for the street.
"I made a specific amendment to enable [Bonnis'] 800 Granville St. [project] to proceed through the rezoning process," Kirby-Yung said. "This allows their project to happen concurrently with the broader planning process for the area."
She said that council's willingness to support her amendment hints that council may support the Bonnis proposal.
"Council saw this project has having value as it epitomizes everything that we want to see in the street," she said. "It would protect the historic Commodore facility and make the back-of-house facilities better. You could have more musical events, retain the historic facades and bring new people into the area to bring life and energy onto the street. For us, it checks the boxes."