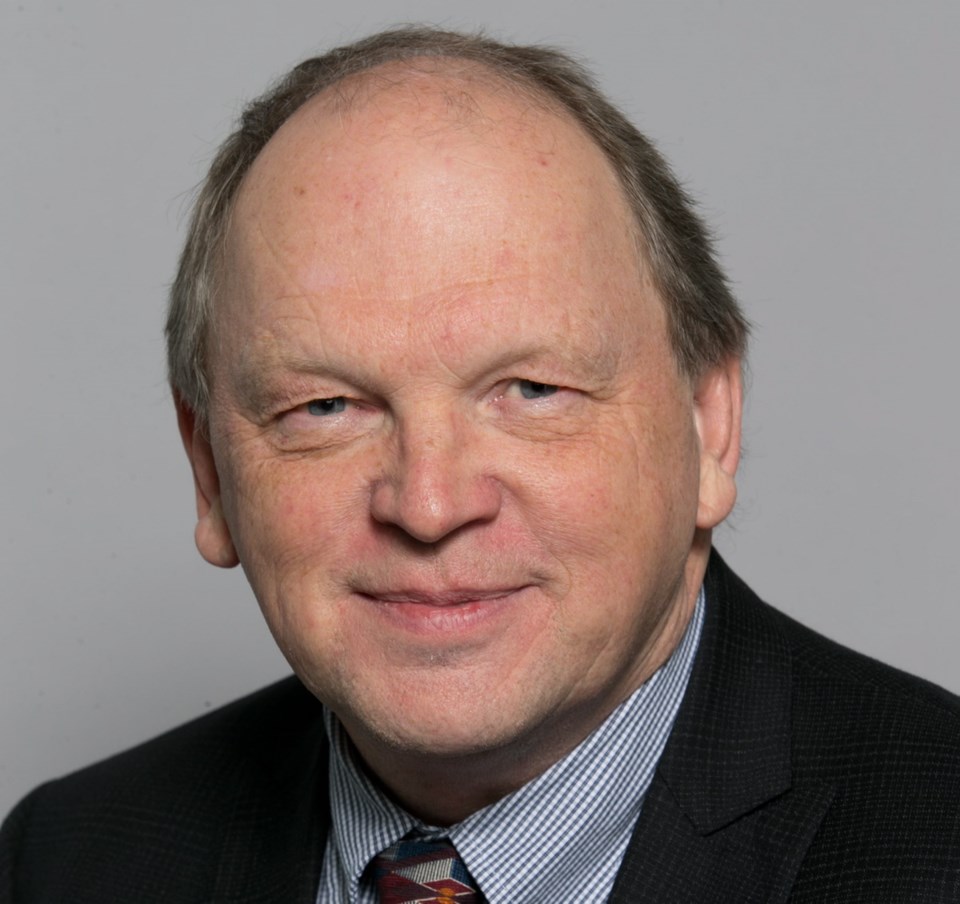 I wrote in Saturday's Times Colonist about the impact that COVID-19 is having in our community — a harsh impact, one that affects all of us, even though there has only been one confirmed case of the virus on Vancouver Island.
We are seeing events cancelled, games postponed and more. Many people are working from home, or working staggered hours to reduce contact with others. Many stores and restaurants have seen sharp declines in business, although there have been some well-publicized exceptions.
While some Chinese restaurants — linked, for no good reason, to the outbreak of the virus in the Wuhan area of China — have reported that traffic has dropped by 60 to 80 per cent, frantic shoppers are flocking to big-box stores to stock up on essentials that are not in short supply.
What's happening borders on insanity, and one day it will make for a great book. Sadly, however, the title Extraordinary Popular Delusions and the Madness of Crowds is already taken.
> Part 1: Don't let fear take over
There is no shortage of toilet paper, canned goods and the like, and no shortage appears imminent. Local grocery stores and drug stores are still open, and their supply chains are still working. There is no logical reason for panic buying.
Beyond that, health authorities told us to avoid crowds. So hundreds of people rushed out, crowding together in big-box stores to buy things that are not in short supply. If there is a better way to catch the virus, or spread it, I can't think of it. If there is a more pointless reason to expose yourself and others, I can't think of it.
Stay away from crowds, especially the hysterical kind.
If the decline in customers at small businesses and restaurants lasts for long, some will close for good. Right now, they need your support. Let's keep our community vibrant and strong.
It's entirely possible to live with caution rather than fear. Wash your hands, keep a distance from others, self-isolate if you feel the need. Know that most businesses are keeping their locations safe and clean.
All of us will be hurt by the time this is over; it is impossible to escape the effects of COVID-19 and the cancellations and the economic harm, through job losses and investment losses, that the virus is causing. There will be social harm as well, and again, we should do everything we can to minimize the damage.
We have delayed the annual Times Colonist Book Drive to August, and if the virus threat is not gone by then, we might have to cancel it entirely. That would not be good. On the surface, the drive is a way for people to get rid of books, and pick up others. The real purpose of the drive, however, is to raise money for local school libraries and literacy projects.
This year we gave out about $300,000. Our work provides half the book budget for many schools. What happens if there is no sale? How else can we raise the money?
The 2020 TC10K has been cancelled, and that run is as much a part of the community's fabric as the book drive. As the major sponsor, the Times Colonist provides cash and publicity for the event, which is organized by RunSport, a non-profit society. RunSport does good work in our community. The cancellation means RunSport will have a lot of catching up to do once this crisis passes.
Last week, the Times Colonist removed its COVID-19 stories from behind the paywall on our website. Everyone, subscriber or not, is able to read them for free. It's important that everyone have access to information about this virus and its impact.
There is an impact to our printed newspaper as well; with sports on hold and so many cancellations, we are reducing the size of our Tuesday edition, although the amount of space dedicated to news will not be cut.
We all need to make adjustments as we deal with this virus. Governments will need to do more as well; for example, the City of Victoria could make downtown parking free, which would help bring traffic to stores and restaurants there.
Yes, changing our daily routines for a time can be inconvenient, but if all of us accept the need to do so, the overall welfare of our community will be enhanced.
And remember: China and South Korea have reduced the spread of the disease by taking tough measures. We were able to learn from what happened there, and from what happened in Italy, which did not act quickly enough. The lesson? We need to be rigorous, but rational, in adhering to anti-virus discipline.
Stay calm. Vancouver Island is one of the most civilized, compassionate regions in one of the most civilized, compassionate countries in the world. Our public health system is not without its faults, but it is the best in history.
We can get through this, and we will.
Dave Obee
Editor and Publisher