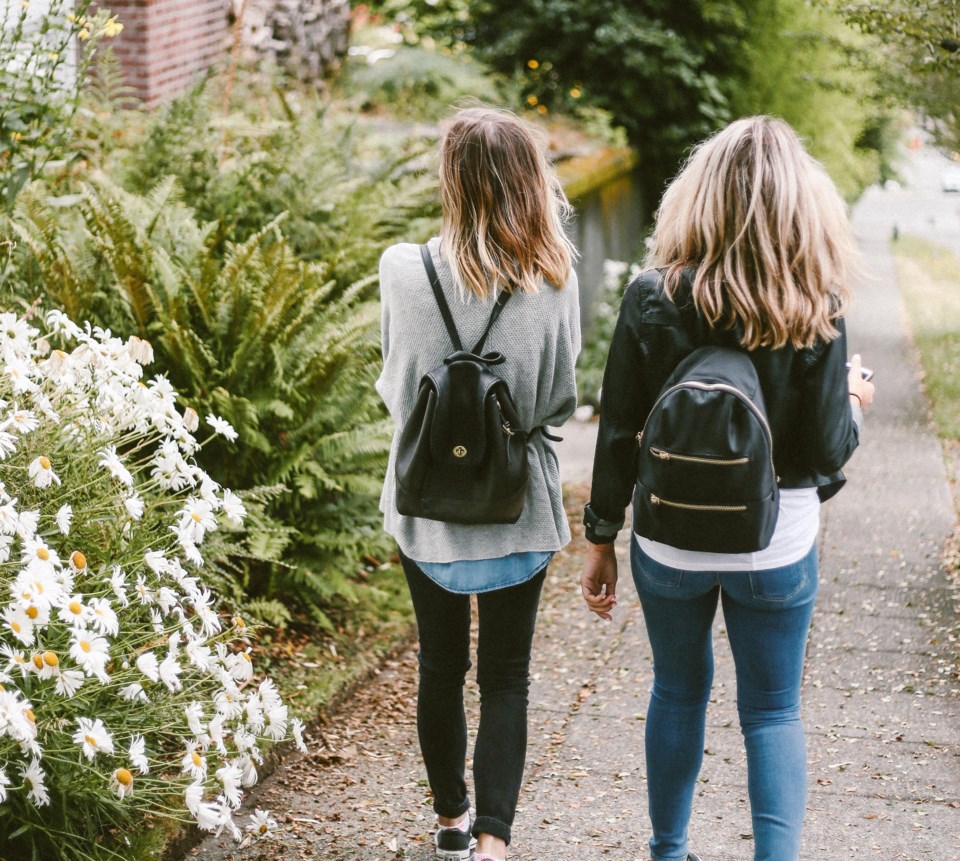 We bustle about our little world, rushing to work or school. Life is busy, with no time it seems  to notice or do the little loving things that mean so much to another person. 
That fact struck me after reading an inspiring story on CBC recently. In 2009, Tinney Davidson and her husband were sitting by their window, not rushing anywhere, when they did something quite radical in this busy, impersonal world. They simply waved. They had noticed high school students passing by every morning and thought how nice they looked, so they began waving every day at each student who passed by their window. And, after a while, the students began to wave back. After her husband passed away, Tinney continued the waving. For 12 years she has taken time out of her day to wave at every passing student. 
Tinney loved enough to make sure each student felt cared about. She had no idea whether they were rich or poor, good or bad students or what faith tradition – if any – they came from. She did not know if they had been in trouble with the police, had mental health problems, were bullies or being bullied. She just smiled and waved unconditionally to each one.  Gradually, the students began not only to wave back but also to visit. Relationships formed from a simple wave of love. 
We may easily dismiss her waves as sweet and move on with our day, but when we take a moment to consider the troubling statistics of loneliness and suicide rates among teens, Tinny's act of caring takes on a new perspective and teaches a lesson in the simplicity of unconditional love. Her love for the teens in her community made a difference to countless youngsters for over a decade.  Moreover, they understood that and loved her for it.  On Valentine's Day this year, they invited Tinney to their school for a rock star welcome and thank you. "You can always count on her to be that warm smile" said one student. "It made a dreary day brighter," added another student.  Recently, when they learned that Tinney was moving away, over 400 students gathered together outside her house to wave her on her way. 
Tinney's actions remind me of Christ Jesus's teachings and to consider them more deeply. Jesus knew, better than anyone, the healing power and spiritual source of love. His instruction to the world was not an invitation, it was a command. 
"This, then, is what I command you: love one another."(John 15:17).
Christ Jesus was never too busy to love – to heal and uplift men and women, regardless of their religious or political leanings, their human successes or failings. He expressed divine Love in the fullest sense. For example, he healed the ear of a Roman soldier sent to arrest him. In our era of turmoil, tumult and "fear of the other", his revolutionary teachings about love can give us pause, through which we can find a deeper understanding of love as having its source in God.
Christian healer and writer Mary Baker Eddy puts it this way: "God is Love. More than this we cannot ask, higher we cannot look, farther we cannot go." (SH 6:17-18)
Tinney's simple practical example of love, shows that we can take time amid our busy lives to notice and appreciate one another. When we do this, we discover that not only are we able to express love more easily, we are also better prepared to receive the love of God that often comes back in a reciprocal gesture of kindness.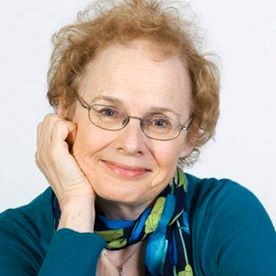 Anna Bowness-Park is a Christian Science practitioner and lives in Victoria. You can find her blog at http://anna-bownesspark.ca
You can read more articles on our interfaith blog, HERE
* This article was published in the print edition of the Times Colonist on Saturday May 24th 2019
Photo of students walking by Clarisse Meyer on Unsplash