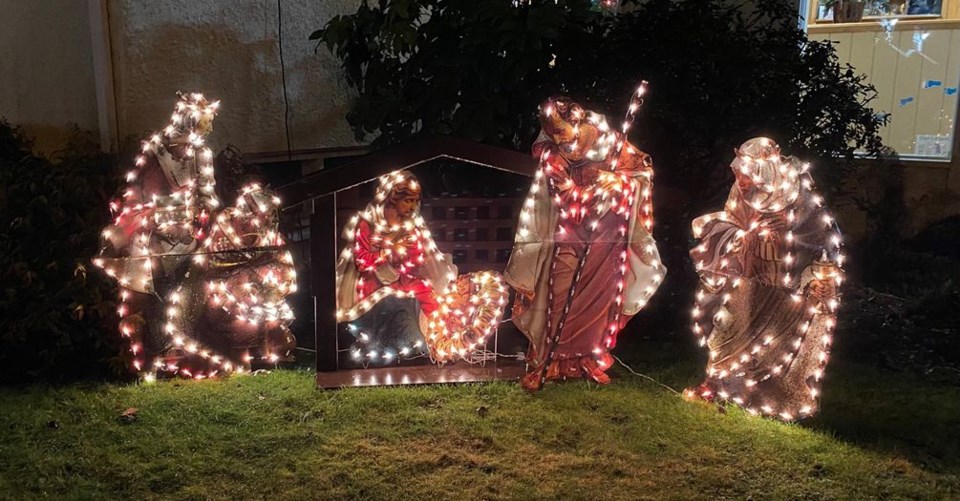 As I write Duncan is experiencing the first day of Winter in the words of one of the hymns that will be sung during our Longest Night Service at 7pm (if the power comes back on). In the Bleak Mid Winter, "Snow had fallen, snow on snow, snow on snow, in the bleak midwinter, long ago."
Out shovelling our church's corner frontages, I was met by a hard shovelling friend who went to work with a will. We paused at one end of the journey to check in. It has been a Covid long time since we've spoken. 
Leaning on our shovels, socially distanced words sent between fat, wet, downward plunging flakes, we spoke of the times we are in. He and his partner would normally be with a daughter in New Zealand. That won't be happening this year. He talked of New Zealand's determination, their approach to Covid. A total and complete shutdown. Now back to normal.
"No masks, public gatherings are back on, schools. Some people," he said, "Say we could beat this thing if the whole world would just shut down for a couple of weeks. Pay everyone a few hundred a day to stay home…" We wondered how that might work in areas of high poverty without access to stocks of food and energy or in areas like our own where something else seems to be at work.
It is hard to say what it is that keeps some of us (even church folk) from seeing steps taken to protect one another as attacks on 'rights'. Is it the 'me' based culture we live in? If it is then what about the hundreds of thousands who take their responsibilities so seriously? Not only those in healthcare or human service work. Retail workers and fast food folk. Their establishments are, apparently, safer than a lot of houses. Think of the food chain, of the care and consideration, the responsibilities taken so seriously, by so many. We'd be a lot sicker if it weren't for their care and attentiveness. What else is going on? 
It might be that we miss one another deeply. That Zoom meetings and worshiping via Vimeo (as we do) with on line chats afterwards are a poor second best to the collegiality and community found in casual conversations, small asides, smiles in passing, hugs, grins, laughter, the scents of a Christmas Day pot luck and the low rumble of conversation filling the air between us. 
Perhaps, far from being individualistic, rights based, responsibility ignorant, we are realizing how social we truly are. How integrated our entire beings are in the warp and woof of creation. How much we need one another. How deeply we are called to respond. Those of us who isolate doing the best we can to share in our responsibility to one another. Those who cannot, crying out in rage and fear and deep abiding loneliness. A strange gift of strange times. 
One answer has been born again. Yesterday (today and tomorrow) a wee voice broke forth from Bethlehem. Celebrated by Creation, protected by shepherds, comforted by sheep, held fast in his mother's arms while his father wonders what this longed for change will mean. How will they weather through? How? In Love. Together, in community, in neighbourhood, in effort, in One Being. In heartsong.
What can I give him, poor as I am?
If I were a shepherd, I would bring a lamb;
if I were a wise man, I would do my part;
yet what I can I give him - give my heart.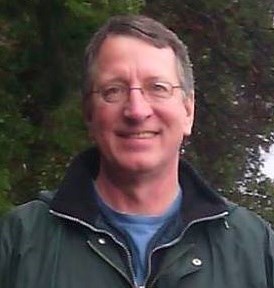 Keith Simmonds is in ministry at Duncan United Church, where folk are engaged in seeking justice, loving kindness and walking humbly with the Creator. He blogs at faithfulwitness.xyz
You can read more articles on our interfaith blog, Spiritually Speaking, HERE