Heike Arneth was raised in the Catholic Church, where she developed a deep connection with the Bible—especially the Jesus story. Late in her teens she broke away from God and the church and religion, but her love for Jesus Christ remained. "The love was there, but I just couldn't see it," she told me during a recent interview. "I started looking into Buddhism and other eastern religions, esoteric philosophies, and psychology. I wanted to explore, and I remember thinking that religion was a burden
After a decade of pursuing this path she began feeling really depressed. "Looking back, I can see that I was looking for a truth," she said. "Family, friends, money were always good—but I was not satisfied. Today, I know that I was a seeker, but at the time this manifested as deep dissatisfaction with my life."
Heike, now a Christian Science teacher, practitioner, and lecturer from Munich, Germany, will be in Victoria to present "Miracles redefined: Experiencing the Divine in Everyday Life," a talk about what miracles are and how they can be experienced on a more consistent basis. It's being held at the First Church of Christ, Scientist (1205 Pandora Avenue) on Sunday, November 17 at 2:00 pm.
Here are a few highlights from my conversation with Heike.
MJ: When did you first hear about Christian Science and why did it resonate?
HA: I attended a Christian Science Sunday school in my early teens for a while. When I heard there were people who were striving to do Jesus's works, to follow in his footsteps by even healing the body—this resonated with me on a high level. It was amazing to learn that this was going on today, and the seeker in me just awoke.
MJ: In your upcoming lecture you're going to talk about miracles. How does Christian Science think about miracles differently than other faiths?
HA: I don't want to put something on other people's faiths, but when I was planning this lecture I asked a lot of people: What is a miracle to you?
There are a lot who said they don't believe in miracles, and many others who described them as abnormal or mystical events, but that they would never happen to them—they only happen to special people. Christian Science teaches that miracles are based on spiritual laws, which doesn't make sense to people who believe that physical laws are the end of the story. So it really depends on the standpoint we allow ourselves to take. Some may decide they want to stay with the surface picture.
MJ: Some think of Christian Science as a system of healing, but according to you it's much more. What do you mean by this?
HA: Yes, Christian Science is much more than a healing system—it's more than just a mental drug that we take in place of a physical drug. It's the Science of Being. It shows we can overcome any problem, no matter how little or how big. There is a principle that exists that makes sure all will be well. I actually don't like to talk only about the healing of bodies, even though this is wonderful. I prefer to go deeper, encouraging my patients to awaken to the harmony of life.
MJ: Were there any experiences you had early on that really stood out as 'miraculous' to you?
HA: I love the idea that miracles are about day-to-day life. It's not just about having huge miracles that astound, but that we can experience wonderful things all the time. We don't have to accept pain in whatever form it shows up.
One of the first healings I had when I came back into Christian Science was the healing of my relationship. Although my partner and I didn't discuss it much, he saw the healings and changes in me. I had to live Christian Science instead of talk about it.
Also, during the birth of my first child I needed a lot of prayer because there were a lot of body problems to solve. I had several serious things diagnosed by the doctor, but they were handled through prayer before having to intervene medically. It's so important to tell people that they should keep praying in the hospital.
MJ: For people struggling with a condition that has deemed "incurable," what would you tell them about Christian Science?
HA: It's not the same answer for all people. Two individuals might have the same diagnosis, but their situations may be completely different. Christian Science teaches us to look beyond the physical senses. One answer is always the same, though: it's possible to heal anything, even as we learn how to do it better. Sometimes people want to awake from the disease but not the dream of mortality. There was one woman I worked with who was healed of cancer—but this woman wanted to wake up at a deep level.
We don't pray to solve the bodily problem; we pray to awaken from the dream—and that includes healing the body. It can take years to really understand that.
MJ: Some believe we'll need a miracle for humanity just to survive the next one hundred years. How do you approach praying about the big issues like climate change or the threat of another global conflict?
HA: With these big world issues the first claim is 'I'm too big for you.' So my starting point is always that God is bigger. Why is that true? Christian Science gives us answers, and it gives us answers to why all the bad is happening and how we can heal it.
For example, if I feel that egoism is a problem I might pray about selfless love or about overcoming the self-centeredness of the human mind. I can ask myself: Where can I live more selflessly? As I personally transform, I can trust it will have an impact. If I can awaken, then others can, too.
Not that I have to tell others—I just have to live it.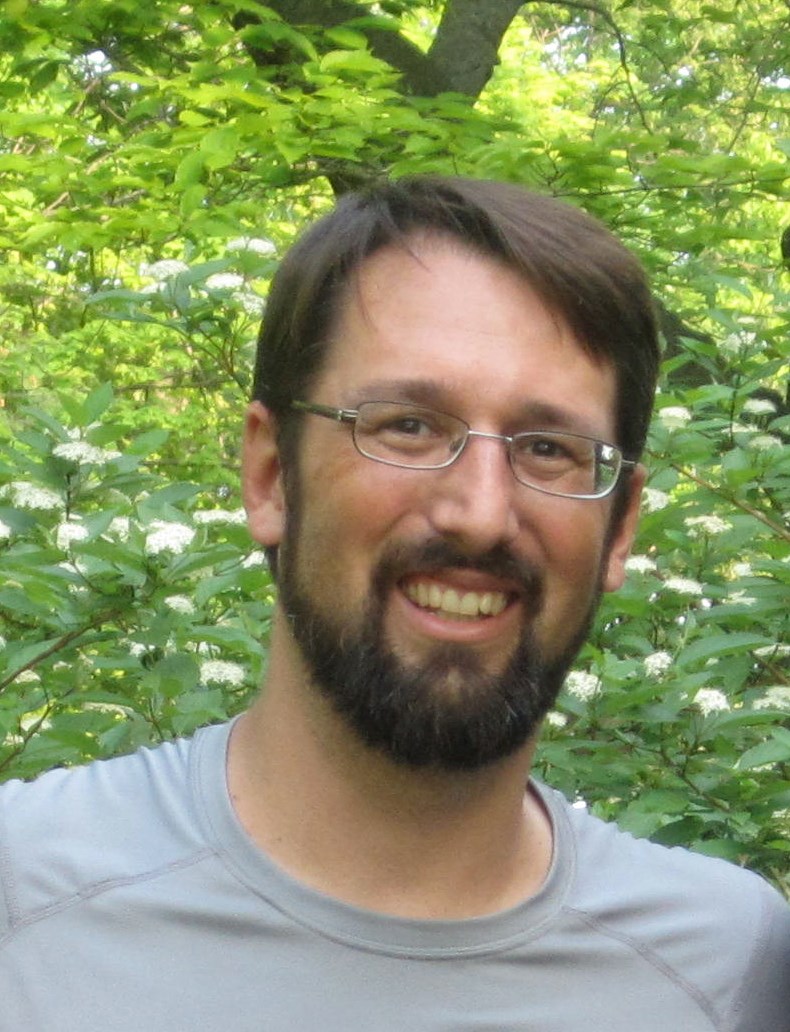 Matt Jackson has been fascinated by how science and religion relate to each other for as long as he can remember. He is a member of the Christian Science church in Victoria, BC, and has been a professional writer and editor for 22 years.
You can read more articles on our interfaith blog, Spiritually Speaking, HERE