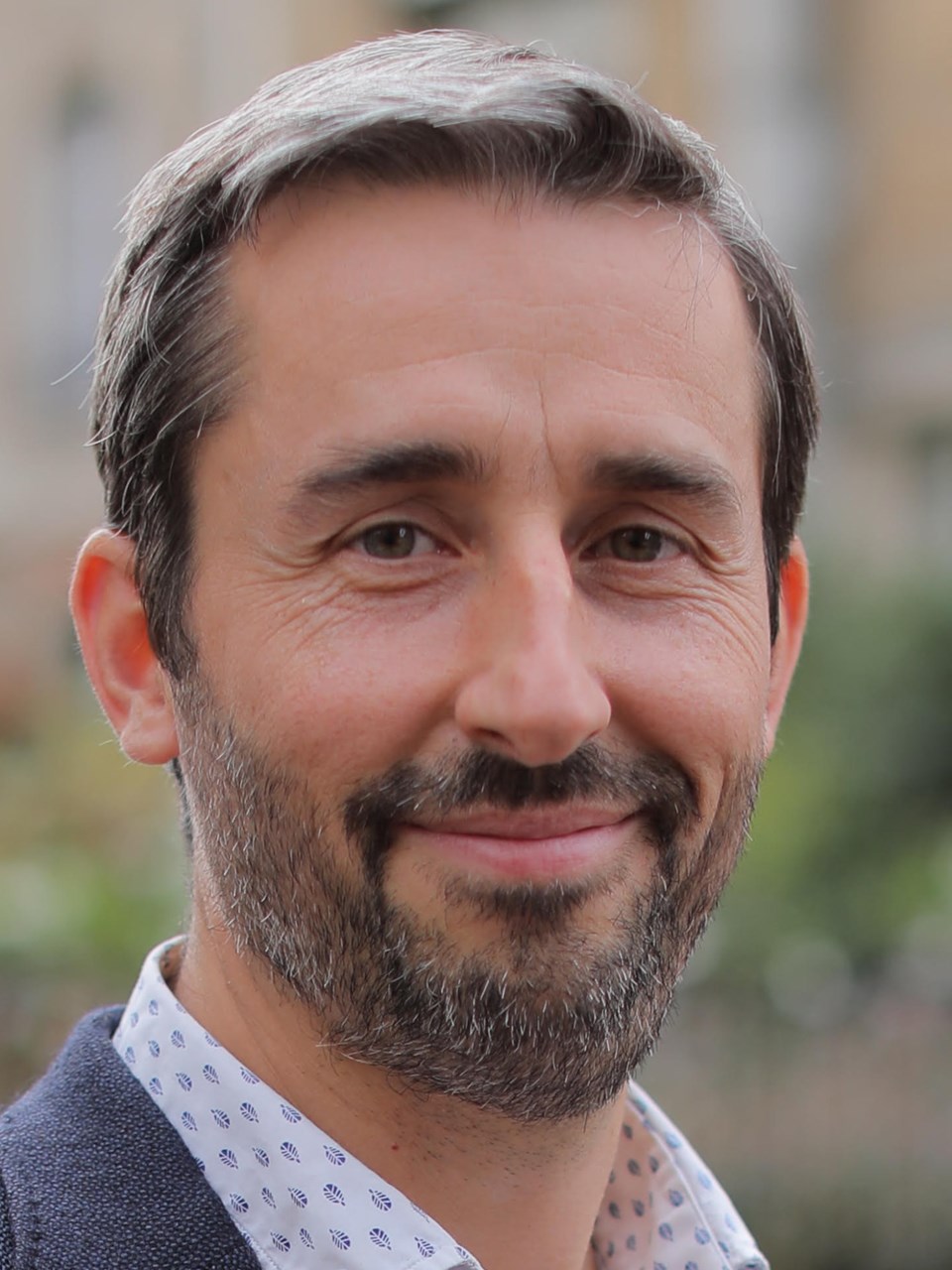 In a world that constantly projects fearful dark images, is there a way to let spiritual light into our consciousness so that those dark fears evaporate? Christian Science practitioner and international speaker, Alexandre Fischer, will be addressing this question in his upcoming webinar, Finding the Light that Frees us from Fear.
Details and the link for the webinar, to be aired on Saturday, March 13th at 11am PST, can be found at christianscience.bc.ca
Since his youth, Alexandre Fischer has been interested in law, and was accepted to the bar after his graduation from university in Paris, France. "My desire was always to help people find justice, freedom and a sense of peace," he told me in a recent chat we had together.
Anna Bowness-Park: So how did you transition from being a busy lawyer to becoming a Christian Science practitioner and international speaker on healing? 
Alex Fischer: Well, nothing changed really. Of course, on the surface things changed, from being a litigation lawyer in a busy law firm to helping people find freedom and harmony from challenges and physical difficulties through prayer. So, you would think things would be very different.  Actually, though, the motive was the same whether as lawyer or spiritual practitioner. As a lawyer, my purpose was not to make money, but to help others —by being ethical and accurate, working with the law to ensure that people found freedom and justice. 
At the same time, I rediscovered Christian Science for myself. My parents are Christian Scientists, but as a young man I needed to prove those teachings for myself. While still working as a lawyer, I was discovering a fresh perspective of law as a spiritual concept, and I gradually realized that this concept brings even more freedom than I could find in my law books. Gradually I made the transition from lawyer to Christian Science practitioner and found myself committed to the same goal—bringing freedom to people experiencing life challenges. My job is the same but my tools, which are spiritual, are sharper than ever.
ABP: How would you explain divine law as something that applies to everyone and in every circumstance?
AF: Divine law is not about prayer that asks God to do something for us; nor do we hope that prayer may have some positive impact. We are really working to feel God's presence—to feel God's laws of harmony and justice—that bring a sense of inner peace and joy manifesting themselves in our experience, whether as healing of a physical difficulty or a life challenge. We are working with divine law, not mere hope. It is the law of divine Love, and Love is universal. It is not for a few elected people. It is impossible to think of Love as belonging to a specific race or religion. Everyone can experience this law of divine Love and feel its freeing presence. Christian Science prayer broadens our sense of this law of Love, making it accessible to all, wherever or whoever we are. Sometimes when I am speaking with someone who is new to the ideas of Christian Science, they will say, "Well I have known this all along, and it feels right."  
So, this is not about believing in God. It is about knowing, in the same way that we know math. We don't "believe in math"; we live with it and demonstrate and prove it every day. For example, if your whole family says, "We believe that 2+2 = 22, you would say, "Well guys I love you, but actually it equals 4." You would say this, not because you believe it, but because you know it. You prove it every day. It is not about following a dogma or a person or being obedient to a creed you may not understand.  When Jesus says, "Whoever believes in me, believes in the Father," he really means "Whoever understands what I say, understands the Father."  It is the light of spiritual understanding that brings freedom from fear. 
ABP: How would you explain that "light of understanding that shifts us from fear?"
AF: It helps to see that light is the antidote to darkness. It changes what we see and how, but that is not done by our own effort. It is not about us chasing the darkness away or fighting it. If you or I were to enter a dark castle, we would not battle the darkness; we would find a light source and turn it on. Knowing this relieves us of a sense of personal burden. The apostle John says, "God is light". We can also say, "God is Love", "God is Life". And with that comes a sense of warmth that brings comfort and freedom. As our limited views of life yield to this light, a sense of peace comes and fear vanishes. Our work, then, in the middle of a dark challenge, be it physical or anything else, is to really focus on the light and that light will take care of the darkness. It is not our doing. The light does it. The human experience is a distorted sense of life and when we turn to the light we see things differently. People have experienced countless examples of healing and changes in life circumstances by letting go of a self battling with darkness, and instead, turning to better understand God as Love and Light. 
And that brings healing, even when we are not expecting it. There are examples of this in Mary Baker Eddy's work, Science and Health with Key to the Scriptures.  Pondering the ideas in her book, people found, and still find, healing. They had a shift in thought, a change in consciousness. Our thinking, our experience of God, can change. In the realm of quantum physics, for example, it is agreed that thought has impact and plays a large part in what we experience. Readers of this book see that prayer can change how we understand or experience our lives, and this has a freeing influence on our health and life. Our consciousness is what really matters, and when it yields to the divine, changes happen. We better our connection with the Divine. That's the science part. And, as I said before, it is open to everyone to experience and feel divine Love. 
This Love is not a "Valentine's" love or a love that gives and expects to receive. Here, we are talking about spiritual love that is unconditional and universal for all. It is divine Love that loves. Just like the sun that shines on all it touches, it embraces and warms each and every one of us.  And this love heals. We know when we feel it. That is the thing about the universal nature of love. Love is just love – for all.
And everyone can access this divine Love.