It was the year 2008. A few hundred people, including dignitaries such as the Honourable Beverly Oda, then Minister of International Cooperation, Khalil Z. Shariff, CEO of Aga Khan Foundation Canada and Naz Rayani, then serving as Chair of World Partnership Walk Victoria, had come together at the Victoria Conference Centre for the official launch of Bridges that Unite. This was an interactive exhibition highlighting our ability as a nation to bridge the gap between Canadians, who, generally speaking, enjoy a relatively good quality of life, and those living in extreme poverty in developing countries.  I distinctly remember the first exhibit of this spectacular showing as I entered the exhibition hall: a circle of chairs.  The chairs were arranged in that way to demonstrate Aga Khan Foundation Canada's approach to tackling development – one of consultation with communities, where they sit with community leaders, all in a circle – where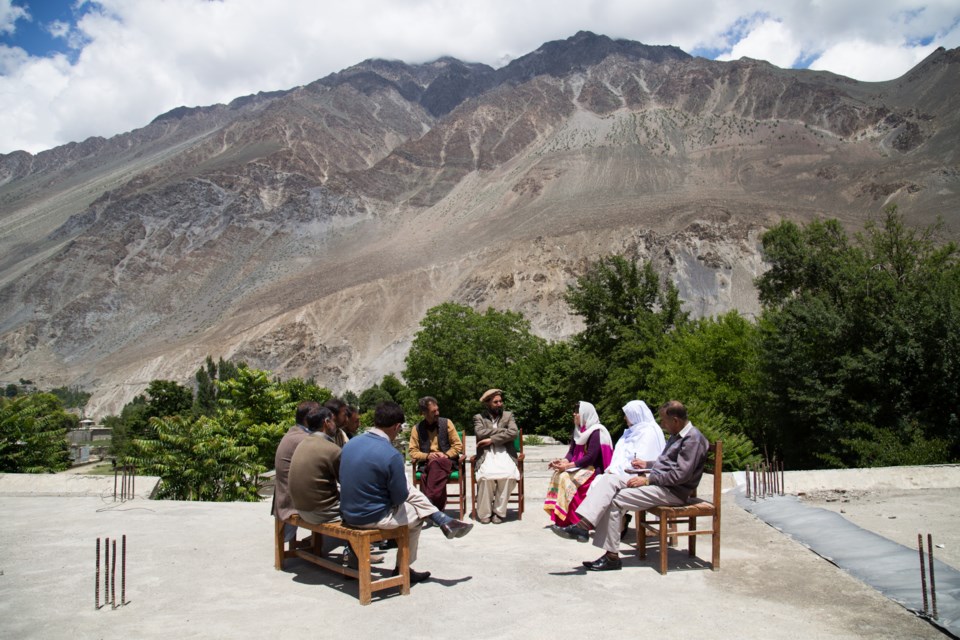 all are equal, where everyone is heard, and where a community comes together to effect change in their own societies. 
The words of the Fourth Caliph of Islam, who was also the first Imam of the Shia Muslims, Hazrat Ali ibn Abu Talib came to mind: "No honour is like knowledge. No belief is like modesty and patience. No attainment is like humility. No power is like forbearance. And no support is more reliable than consultation". (His Highness the Aga Khan quoted this in his speech at the Tutzing Evangelical Academy, Germany, May 20, 2006 https://www.akdn.org/speech/his-highness-aga-khan/upon-receiving-tolerance-award-tutzing-evangelical-academy). 
Consultation with local communities is at the core of development work done by Aga Khan Foundation Canada. It all started with five women in Vancouver who wanted to give back to the communities they had left behind in search of a better life. These five women brought together 1,000 people for the first ever World Partnership Walk at Stanley Park in Vancouver and raised $55,000. This year, we are celebrating 35 years of the World Partnership Walk. This event is now a national movement. It has spread to ten cities across Canada, with 40,000 Canadians engaging actively every year to help address the world's top development challenge: poverty. Over the past 35 years, Canadians, young and old, have come together as individual ambassadors or have formed workplace teams, friends and family teams, tots and tykes teams, university or college teams and school teams to collectively raise over $100M to help fight global poverty. This has contributed directly to over 180 initiatives in 15countries resulting in reduced poverty, and improved the quality of life for millions in Africa and Asia. 
The importance of Canadians engaging locally to make a global impact cannot be understated. At the conclusion of the movie, Black Panther, the lead character T'Challa concluded his speech to the United Nations with the following words:  "Now, more than ever, the illusions of division threaten our very existence. We all know the truth: more connects us than separates us. But in times of crisis the wise build bridges, while the foolish build barriers. We must find a way to look after one another as if we were one single tribe."
I invite you to join Canadians across the country as we come together as one single tribe for the 35thtime to create a more equal and prosperous world for all. The Victoria World Partnership Walk takes place on Sunday, May 26, 2019 at the University of Victoria near the Petch Fountain. We will enjoy a 5 Km walk along the university trails followed by traditional performances to celebrate Asian Heritage Month. Registration is free at www.worldpartnershipwalk.com.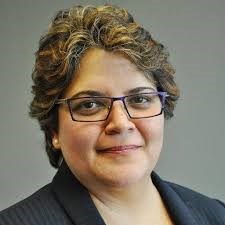 Karima Ramji is the Manager of International Programs at University of Victoria's Co-operative Education Program and Career Services, and has the honor of serving as Chair of the Victoria World Partnership Walk.
You can read more articles on our interfaith blog, Spiritually Speaking HERE
* This article was published in the print edition of the Times Colonist on Saturday, May 11th 2019