VANCOUVER — When retired RCMP deputy commissioner Gary Bass was in charge of the terrorism investigation into the 1985 Air India bombing, he saw just how many enemies Ripudaman Singh Malik had. Malik was shot to death as he sat in his car about 9:30 a.m. Thursday outside a Vancouver industrial plaza where he has a business office, in the 8200-block of 128th Street.
"I'm not privy to the ongoing investigations on Malik right now, but I can say that from years when I was, that he was involved in a number of activities that might bring him into conflict with other people," Bass said.
In 2005, Malik was acquitted of murder and conspiracy charges related to the Air India bombing.
Bass said it would be speculative to suggest who might be behind the killing of the 75-year former Sikh separatist leader.
"I just think there's so many potential motives."
Bass recalled monitoring a seven-hour interview Malik gave to the Air India investigators after his October 2000 arrest.
"I watched that interview. And he was a different person than he portrays in public for sure. He was cocky. He took his turban off, and he had his feet up on the desk, and really playing games," Bass recalled. "And coming very close to confessing and then kind of backing away … not the pious religious guy that he'd like everyone to think for sure."
Homicide investigators are trying to figure out who killed the controversial community leader, one-time terror suspect, wealthy businessman and founder of both the Khalsa Credit Union and Khalsa Schools.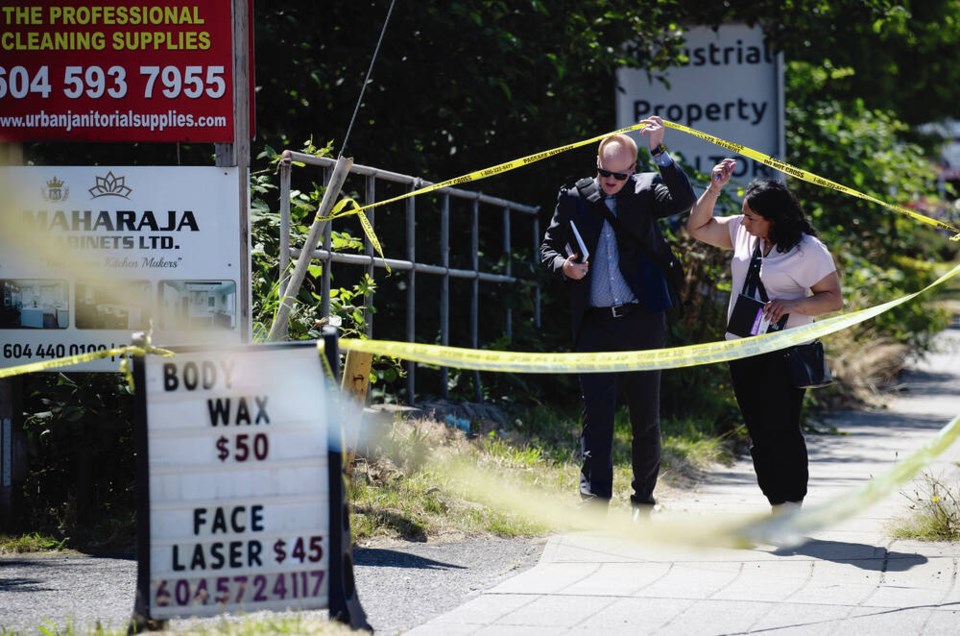 Was someone angry over Malik's recent support for Indian Prime Minister Narendra Modi, thanking him for work he had done on behalf of Sikhs in a letter he sent in January?
"I am writing you this to express my deep heartfelt gratitude for the unprecedented positive steps taken by yourself to redress long-reading Sikh demands and grievances," Malik wrote in the letter, a copy of which was obtained by Postmedia.
Malik cited the elimination of blacklists like the one he was once on and the reopening of criminal cases for suspects in murders during the 1984 anti-Sikh riots as well as a declaration that the riots were in fact a genocide.
Malik had also attracted recent controversy for his links to printing the Sikh holy book — the Guru Granth Sahib — outside of India in contravention of a religious edict.
Several sources said Malik has had a number of personal disputes with individuals over the years.
In March 2005, Malik and his Babbar Khalsa associate Ajaib Singh Bagri, were acquitted by a B.C. Supreme Court judge of murder and conspiracy charges in the downing of an India flight, Canada's deadliest terror attack.
Air India — then India's national airline — was bombed to retaliate against the Indian government for its attack on Amritsar's Golden Temple a year earlier, which left hundreds of Sikh pilgrims dead.
Malik and Bagri were alleged to be part of a conspiracy of a small group of B.C. militants who placed suitcase bombs on two connecting flights leaving Vancouver airport. The deadly bags were tagged for Air India flights heading in opposite directions.
One blew up aboard Air India Flight 182 off the coast of Ireland on June 23, 1985, killing all 329 people aboard, most of them Canadian citizens. The other exploded in Tokyo's Narita Airport as it was being transferred. Two baggage handlers were killed.
Inderjit Reyat, a former Vancouver Island man, was convicted of manslaughter in both bombings.
After Malik's acquittal, he resumed his leadership roles at the Khalsa Credit Union and Satnam Education Society which operates several Khalsa schools. And he moved from Vancouver to South Surrey. He continued to run a number of businesses including Papillion Eastern Imports — the clothing company based in the building where Malik was killed Thursday.
In 2019, Malik travelled to India for the first time since his acquittal after the India government granted him a visa.
Surrey RCMP did not release his name as the victim in Thursday's shooting, but Postmedia confirmed it with a number of sources.
Const. Sarbjit K. Sangha said the victim "was provided first aid by attending officers until Emergency Health Services took over his care. The injured man succumbed to his injuries on scene."
And she said "this appears to be a targeted shooting. A suspect vehicle was located in the 12200-block of 82 Avenue fully engulfed in fire."
"The investigation is in the early stages and police are still looking for the suspects and a second vehicle that may have been used as getaway vehicle."
Former B.C. premier Ujjal Dosanjh first met Malik in the 1970s when the South Asian community in Vancouver was very small.
Malik had started a clothing store, Papillon, in Gastown. The two men and their wives socialized. Malik was not yet a supporter of the Sikh separatist Khalistan movement, Dosanjh said Thursday.
Dosanjh did legal work pro bono to help Malik set up his first two charities — the Satnam Trust and the Satnam Education Society.
"He was a ganja-smoking hippie who had a ponytail and then he turned into an extremist warrior. It's hard to explain," Dosanjh said. "Something happened to him."
Dosanjh thinks that it's possible Malik's recent support of the Indian government he once reviled could be a motive in the murder.
"Mr. Malik ostensibly played with violence in his life and it has likely come back to haunt him."
Kash Heed, a longtime Vancouver police officer and former B.C. solicitor general, said the Malik murder bore similarities to recent gangland murders, where a masked shooter blasts away, escapes and a getaway car is later found burning.
"This has the earmarkings of a paid hit against an individual. We know of several of these hits on the Lower Mainland related to gang violence," he said.
He also said Malik's recent support for the government of India might be the motive in the shooting.
"This has been such a prolonged event, I am actually surprised that he has survived so many years," Heed said.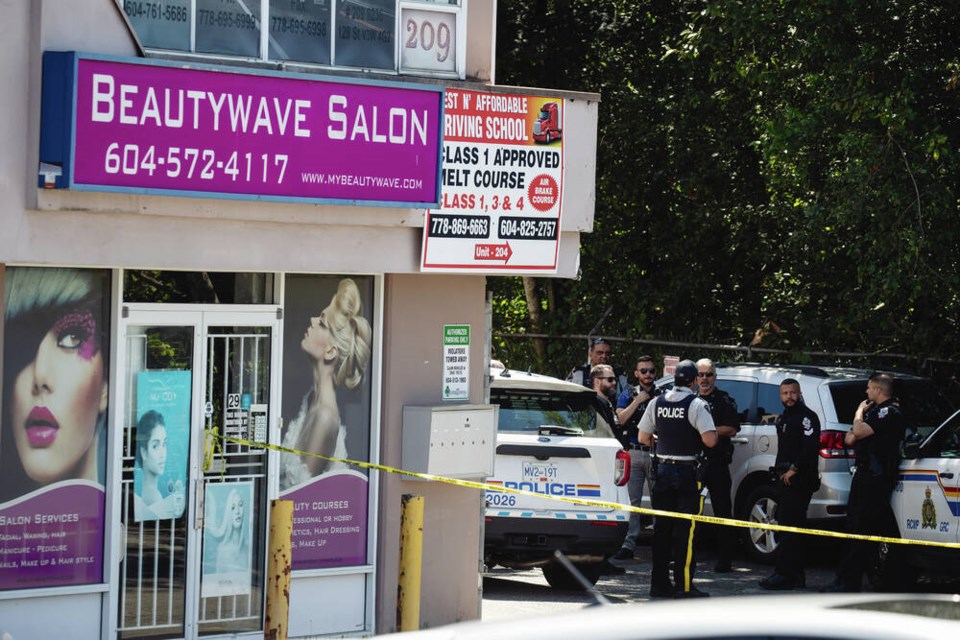 Several people who testified against Malik in the Air India prosecution declined to comment Thursday though they privately expressed shock at his murder.
Malik lived in a waterfront house on Crescent Road in South Surrey with his wife Raminder, who is the only one on the land title.
Assessed at $6.8 million, the house is also listed as the home of some of Malik's adult children on corporate records related to family businesses.
When a Vancouver Sun reporter visited Malik's family in India in 2003 on the eve of the Air India trial, his elderly aunts said he was born in Lahore — now in Pakistan — on Feb. 5, 1947 — just before the partition of India. He was still a baby when his father Ranjit Singh moved the family to Ferozpur, Punjab — on the Indian side of the new border.
The family bought a gas station and opened a drugstore and later moved into a large home. Ripudaman Malik emigrated to England in the early 1970s before arriving in Vancouver where he settled and raised his family — three sons and a daughter.
He ran and expanded Papillon, then started Khalsa Development and some numbered companies, though he was not listed as a director of any of them on current corporate records. And he was a founder of the Khalsa Credit Union and the two charities, Satnam Trust, which had its charitable status revoked in 2012, and the Satnam Education Society, of which Malik is still listed as a director.
Punjab MP Simranjit Singh Mann, a longtime pro-Khalistani leader told the Vancouver Sun in 2003 that he had been a friend of Malik's family when he was in the police in Ferozpur. "They were very law-abiding people and very devout Sikhs," recalled Mann. "He comes from a very, very good family. I should know that because I used to call on them."