It appears investigators have "established" the route of the van used to help break an accused killer out of the North Fraser Pretrial Centre almost three weeks ago.
RCMP say the vehicle in which Rabih "Robby" Alkhalil was transported from the Port Coquitlam jail (1451 Kingsway Ave.) was found at an "abandoned location."
It's the newest information and was made public today (Aug. 9), and also includes a video of the van and surveillance images of the two men involved in the 35-year-old's escape.
However, spokesperson Const. Deanna Law told the Tri-City News that details of the exact route and drop-off are not being released at this time due to the active and ongoing case.
Alkhalil went missing and on the run after he left the pretrial centre before 7 p.m. on July 21, appearing to be disguised as an employed contractor similar to the suspects, according to photos initially released by RCMP.
Law said since then, Mounties have endured long days piecing together what parts they have of the larger puzzle.
"Police have spent extensive hours canvassing for video and countless hours reviewing all CCTV footage that has been obtained," she says.
"Investigators have now established the route that the escape vehicle (a white Ford Econoline van) took from North Fraser Pretrial to the abandoned location."
New suspect images
Police have updated the photos of the two men involved in Alhkalil's escape.
This comes weeks after investigators were given, what turned out to be, fake images the suspects left behind at North Fraser.
Now, the following descriptions are being used to describe the accomplices:
Suspect One
White
Last seen wearing...

White hard hat
Face mask
Black shirt with a high visibility vest
Black pants
Black gloves
Black boots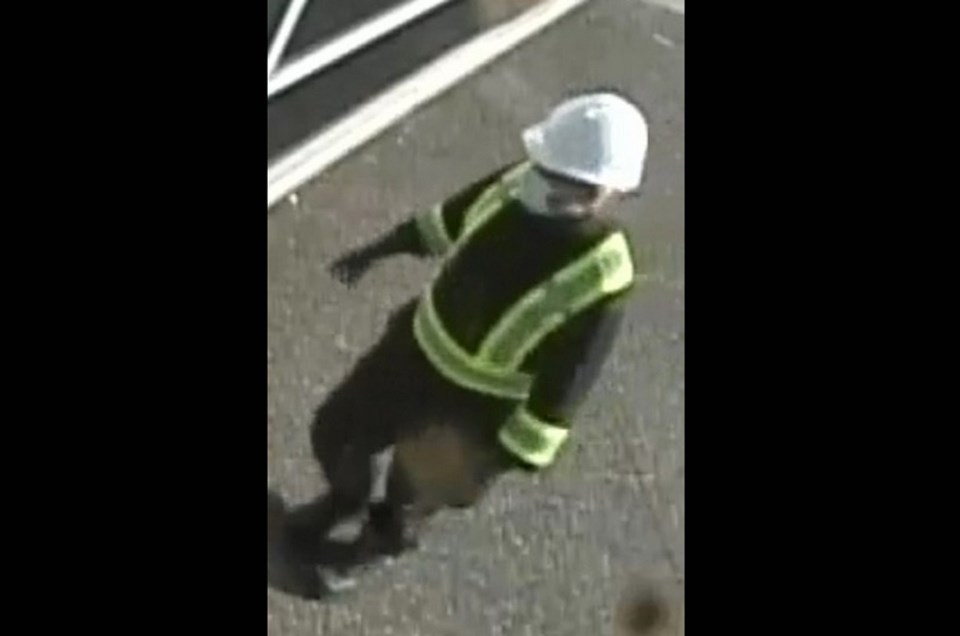 Suspect Two
White
Last seen wearing...

Black ball cap
Face mask
Glasses
Black shirt
Black pants
Black gloves
Black boots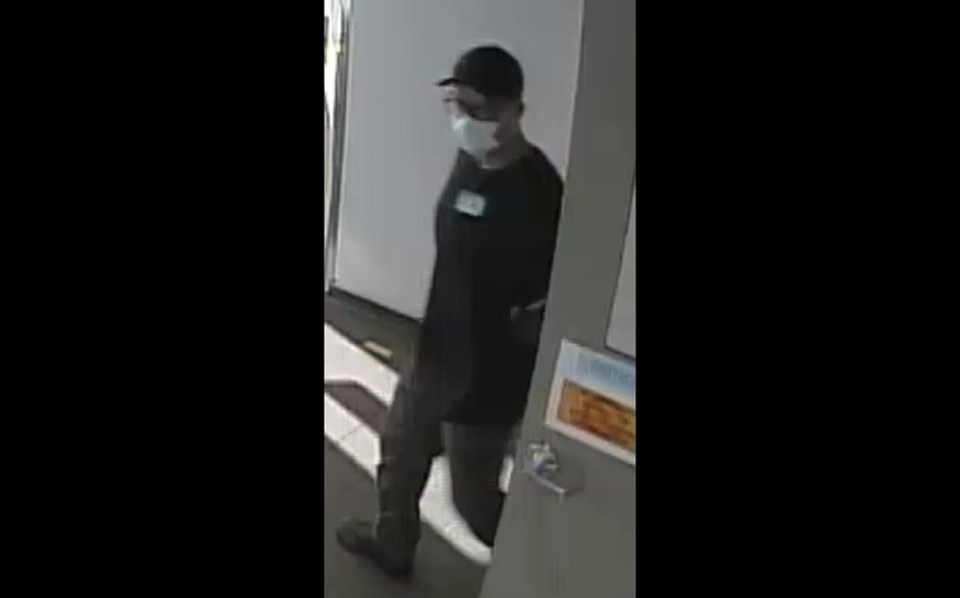 Investigation ongoing
Law said Coquitlam RCMP is still working with enforcement agencies at the regional, national and international levels in hopes of finding Alkhalil and the suspects.
Alkhalil is known to have contacts around the world, including Canada, the United States, Asia and Europe, and might be trying to flee the country.
He was extradited from Greece to face first-degree murder charges for his alleged involvement in the January 2012 death of Sandip Duhre, who was gunned down in a busy restaurant at the Sheraton Vancouver Wall Centre.
Alkhalil was charged with the murder of Duhre in 2018, but pleaded not guilty.
"For this case, time is crucial and it's important to keep the public as informed as possible even though the facts could change as we go," Law said in an earlier statement.
Alkhalil is described as:
Middle Eastern
5'10"
166 pounds
Short black hair
Brown eyes
Investigators are working with the North Fraser Pretrial Centre, Combined Forces Special Enforcement Unit (CFSEU-BC), Vancouver Police Department (VPD) and Canadian Border Services Agency (CBSA), along with global networks in hopes of tracking down Alkhalil.
If he or his accomplices are seen, you're strongly urged to not approach them and call 911 immediately.
Anyone with more information on Alkhalil and the suspects, or their whereabouts, is urged to call Coquitlam RCMP at 604-945-1550 and ask for the major crime unit, anonymously contact Crime Stoppers at 1-800-222-8477 or go online to www.solvecrime.ca.
With a file from Jeremy Hainsworth, Glacier Media