No matter how hard they tried, Michael Fan would not make eye contact with them.
One by one, Brad Dean's widow, his father, mother, brother and friends delivered their heart-wrenching victim impact statements to Fan, who had just plead guilty to driving without due care and attention.
The small room at Richmond Provincial Court was packed Tuesday morning and it was the first chance for those who loved 33-year-old Brad – who died in November 2016 after his group of cyclists were hit by Fan's vehicle on River Road in east Richmond – to look Fan in the eye.
Brad's father, Tom, and his mother, Lianne, especially took extreme pauses to catch a glimpse of remorse from Fan as they took the stand to articulate their respective loss.
"Brad was killed. It's three words that I play over and over again," said Tom, while staring at Fan.
As well as Brad's parents and his wife, Adele, his close friend and fellow cyclist, Chris Jameson - who barely survived the collision and will be in rehab the rest of the his life – tried to reach Fan with the gravity of how their lives have been turned upside down.
"You've killed one man, but destroyed countless lives," said Adele, who only found out after the fatal accident that she was pregnant with Brad's daughter.
Not once did Fan, who was 19 at the time of the crash, flicker, with his head slightly bowed for most of the two hours of statements from the victims.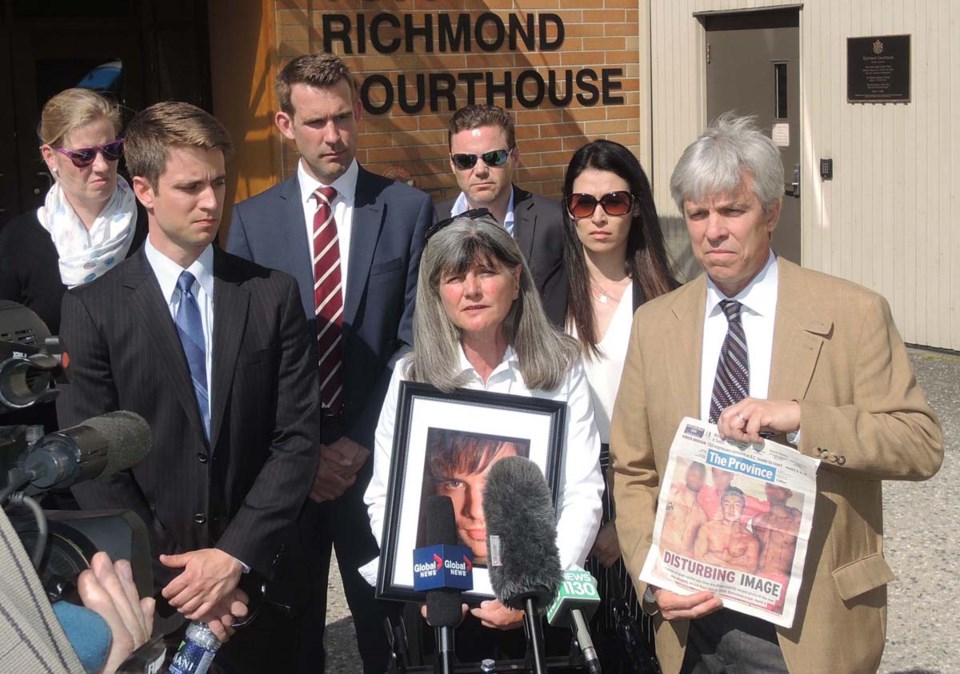 Crown counsel had earlier told the court how Fan had been partying all night at a casino before the fateful collision and that extreme fatigue was likely  a major factor in his "moment of inattention" that led to Brad's death and the serious, life-long injuries to fellow cyclists Chris Jameson and John White.
Fan told police he "didn't think he fell asleep while driving" and that he may "have closed his eyes for a couple of seconds" in the moments leading to the tragedy.
He passed a roadside breath test for alcohol and drugs, but was later heard snoring loudly in the back of a police car on the way to the station.
After hearing hours of evidence and impact statements, Judge Steven Merrick suggested that there may, indeed, have been impairment to Fan's driving – by fatigue – from the moment he left the casino in New Westminster.
His words prompted calls of "exactly" from Brad's family and friends in the gallery, who had unsuccessfully previously lobbied B.C.'s Attorney General, David Eby, to get the charges upgraded to criminal, as opposed to being treated under the Motor Vehicle Act.
However, a spokesperson for the BC Prosecution Service said outside of court that there is no such charge for impaired driving due to fatigue.
The maximum penalty for the undue care and attention charge is a $2,000 fine and six months in jail.
Crown had asked for an $1,800 fine and a one-year driving ban, while Fan's lawyer, Kevin Filkow, said his client was opposing the ban, again, much to the disgust of the gallery.
In sentencing Fan, Judge Merrick acknowledged the pain Brad's family and friends have suffered and continue to endure.
"This case is about the death of Bradley Dean; a father, a son, a husband and a friend," said Merrick.
"Mr and Mrs Dean, I understand your pain…parents are not meant to lose their children.
"It was also not lost on me that (Fan) chose not to face you (today). It could have been sorrow or shame, I don't know."
Merrick said the sentence he was about to hand to Fan was, in the words of a colleague, "not a just sentence," but it was the only one available to him in the narrow scope of the Motor Vehicle Act.
Shaking his head while passing sentence, Merrick handed Fan a one-year driving ban and an $1,800 fine.
"I'm very sorry again," he told Brad's family.
Earlier, in reference to Brad's family's criticism of the Crown not to press criminal charges, Merrick said both the prosecution and defence would have pointed to the "circumstantial evidence."
"There's no question that Mr. Fan decided to operate the vehicle (while impaired) by fatigue," said Merrick.
Merrick said that, if the case was being considered under the criminal code, the standard of proof beyond a reasonable doubt that it was the fatigue alone that caused the tragedy could be difficult to achieve.
In closing, he hoped that this case will serve notice to all drivers that driving while seriously fatigued can lead to "horrific consequences."
After the sentencing, Fan hid inside of court with his mother for almost an hour to avoid the waiting media, eventually appearing in sunglasses and refusing to answer reporter's questions.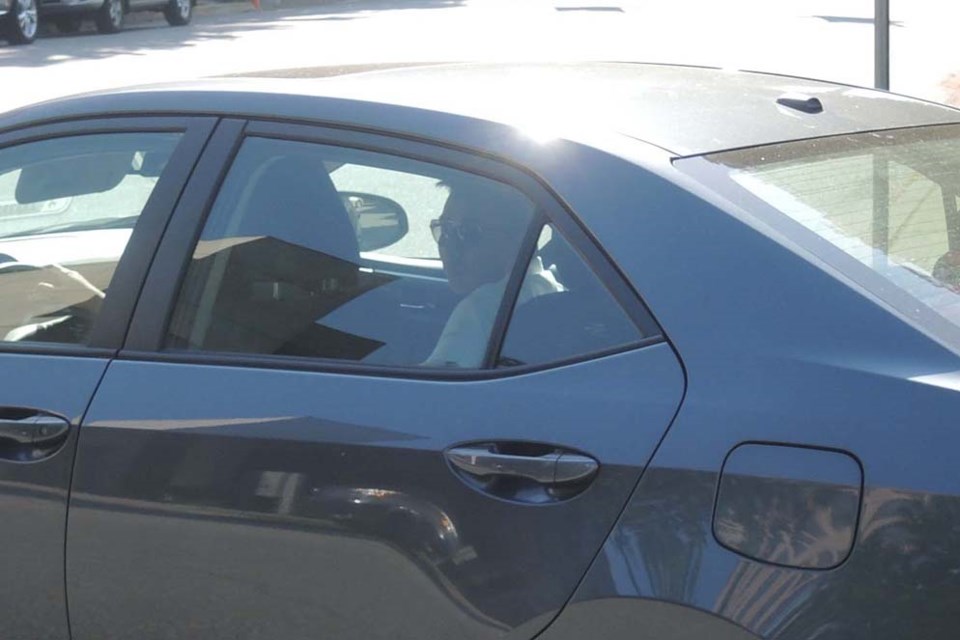 About half an hour earlier, Brad's unrepentant parents and wife said outside of court that they both feel let down by the justice system and by Crown Counsel.
They said they will now consider all legal options open to them, including suing Fan through the civil courts, where the burden of proof is less.
Brad's friend and fellow cyclist, Jameson – who suffered a brain injury among other debilitating injuries in the crash – lambasted the sentencing, saying Fan will likely never pay the price for his actions.
The court heard earlier in the day how a video outside the Starlight Casino in New Westminster showed Fan driving his Lexus to the casino with friends at 5 a.m. on the morning of the crash.
He left at 7:30 a.m. before returning at 8 a.m.
At 9:45 a.m., the court heard how Fan departed the casino once more, somehow ending up about half an hour later travelling westbound on River Road in Richmond, despite living in Burnaby.
It was moments later that a cyclist, not connected to Brad's group, recalled being overtaken by Fan, who crossed the centre line before taking out Brad's cycling group, who had been heading east in single file and on their own side of the road.
Brad was killed, while Jameson and fellow cyclist and friend White were severely injured.
Although admitting to drinking alcohol the previous evening, Fan passed a roadside breath test taken by police attending the scene.
The court heard how he was distraught and then threw up when learning that one of the cyclists he hit had died.
He told police at the time that he hadn't had much sleep the night before. Indeed, while being taken away by police, he was so tired in the back of the police cruiser that he was found to be snoring loudly.
Groans of disgust and shakes of the head were prevalent in the court when Crown counsel told of how Fan changed his story several times to police of his movements the night before the crash in order to "not look so bad."