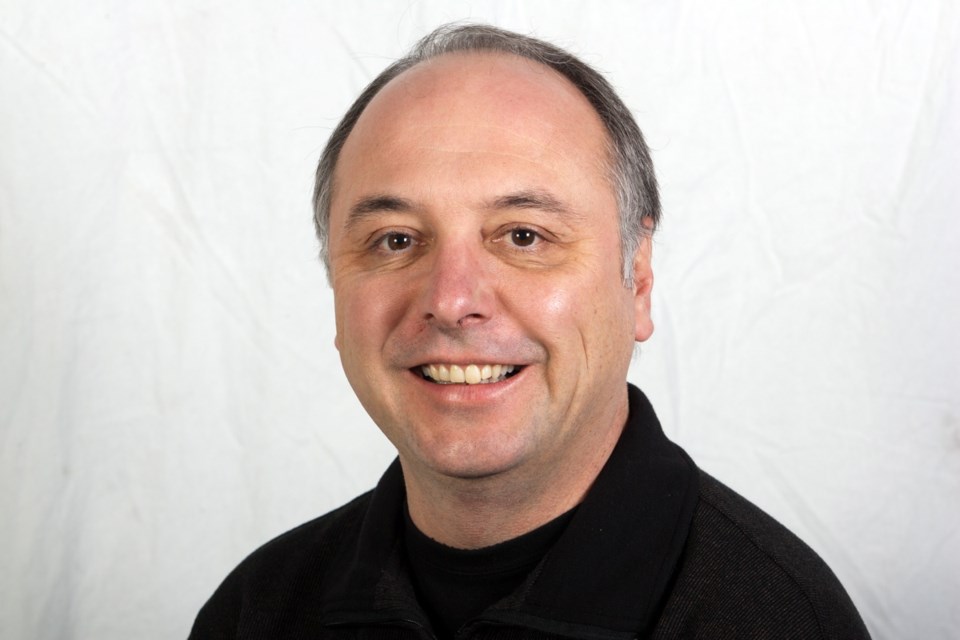 If you're in the mood for an autumn supper that will satisfy a range of meat-eater's palates, it's hard to go wrong with schnitzel. Its wide surface has a golden crust, the meat tastes mild but still flavourful and you can top the schnitzel with something simple or decadent to enhance that flavour even more.
The type of schnitzel I'm taking about in culinary books is known as a Wiener schnitzel. According to The New Food Lover's Companion, that's German for "Viennese cutlet," and a nod to the fact that this dish became famous in Vienna. This type of schnitzel is traditionally made with veal escalope, a thin, boneless piece of meat also called a cutlet. These days other types of meat, such as pork and even turkey, are also used to make schnitzel.
When I went to chef school, one of my instructors, who was well versed in European cooking, said a good schnitzel should cover or least be the length of the plate it's served on. He was referring to the fact the meat should be very thin. To get it that way a kitchen hammer is used to pound it, making the meat much wider and thinner than it started out.
To bread a schnitzel, you first season the meat with salt and pepper, then coat it in flour, a beaten egg mixture and finally breadcrumbs. That sounds easy enough, but there are key things to remember when breading and cooking a schnitzel to ensure it is nicely coated and cooked golden brown. (See Breading and Cooking Schnitzel, page D3.)
Once cooked, breaded schnitzels can be served simply with lemon for squeezing, or dressed with a topping or sauce. For example, on some German restaurant menus you may see schnitzel à la Holstein, or Holstein schnitzel, being offered, where the dish comes topped with a fried egg, anchovies and capers.
With today's schnitzel recipe I offer three tasty ways to top it. They include sautéed apples, red wine and mushroom sauce and grainy mustard sauce with rosemary.
I like to serve schnitzel with braised red cabbage, and I've also published a recipe for it. I like to serve it with boiled and buttered mini potatoes or with sliced par-cooked potatoes that are fried and topped with chopped parsley.
Today's recipes serve four and could easily be doubled if you are feeding a larger crowd. If you are only feeding one or two, the breaded, uncooked schnitzels you don't require will freeze well. Lay them flat on parchment paper-lined baking sheet, freeze solid and then tightly wrap and keep frozen until ready to thaw and cook.
Breading and Cooking Schnitzel
Here are some tips to ensure your schnitzels are nicely breaded and cooked.
• Give yourself plenty of room to work or you'll be bumping into things when you dip and coat the meat.
• Make sure your coating ingredients are ready
to go and in vessels that allow you to get the meat in and out easily. Also, have a baking sheet at the ready to set the meat on once coated.
• When you start breading, make sure the meat is evenly coated in the flour, and then entirely coated in the egg mixture. If you don't do this, the breadcrumbs will not entirely adhere and some will fall off during cooking. When coating the meat in the breadcrumbs, gently press them on to make sure they adhere to egg mixture.
• When it's time to start cooking, make sure the cooking fat, whether oil or butter or a mix of both, is hot, but not so hot that the breadcrumbs burn.
If you put a breaded item into a cool pan it will never attain the desired golden brown, crisp exterior.
• Schnitzels will not brown nicely if you overcrowd them in the pan. Since schnitzels are wide and long, you'll have cook them in a very large skillet or griddle, or cook them in batches.
RECIPES
Schnitzel
I prefer to make these golden, crusted schnitzels with veal cutlets, but you could also make them with pork or turkey cutlets.
Preparation: 25 minutes
Cooking time: six to eight minutes
Makes: four servings
2 large eggs
1/4 cup milk
1/2 cup all-purpose flour
1 1/4 cups dried breadcrumbs
4 (5 oz.) veal (or pork or turkey) cutlets
• salt and freshly ground black pepper
to taste
• vegetable oil
8 lemon slices or other topping
Place the eggs in a bowl large enough to dunk the cutlets in and beat well. Mix in the milk. Place the flour and breadcrumbs in separate, wide plates. Set out a large baking sheet.
Put a piece of parchment paper on a cutting board. Set a cutlet in the centre of the paper. Cover the cutlet with a double layer of plastic wrap. Using a kitchen hammer, pound the cutlet until very thin, about 1/8-inch thick, and then set on a plate. Pound the rest of the cutlets in this fashion.
Season the meat with salt and pepper. Now coat one of the cutlets in flour, shaking off the excess. Dip it in the egg mixture and make sure it is evenly covered. Coat the cutlet in the breadcrumbs, gently pressing them on to help them adhere. Set the coated cutlet on the baking sheet. Coat the remaining cutlets in this fashion.
Pour 1/8-inch of oil into the bottom of two large skillets set over medium to medium-high heat (see Note). When hot, place two schnitzels in each skillet and cook three to four minutes per side, or until golden and cooked through. Drain the schnitzels on paper towel and then set on plates. Garnish with lemon slices or serve with one of toppings suggested below and on page D3
Note: If you only have one large skillet, cook the schnitzel in batches and keep the ones that are ready in a 200 F oven until all are cooked. You could also use a large electric griddle.
Red Wine Mushroom Sauce
This rich sauce makes a divine topping for schnitzel. Any leftover sauce can be frozen for another time.
Preparation: 10 minutes
Cooking time: about 12 minutes
Makes: four to six servings
2 Tbsp butter
1 Tbsp olive oil
1/2 lb. medium white or brown mushrooms, thinly sliced
1/4 cup finely chopped onion
1 medium garlic clove, minced
2 Tbsp all-purpose flour
1 Tbsp tomato paste
1/2 tsp minced fresh thyme, or pinch dried
1/2 cup red wine
1 1/2 cups beef stock
• salt and freshly ground black pepper to taste
Place the butter and oil in a small-to medium-size pot set over medium-high heat. When the butter is melted, add mushrooms, onion and garlic and cook until tender, about five to six minutes. Mix in the flour, tomato paste and thyme and cook two minutes more. Slowly, stirring steadily, mix in the wine. When the mixture is very thick, slowly mix in the stock. Bring sauce to a simmer and cook until lightly thickened, about three to four minutes. Season the sauce with salt and pepper and it's ready.
Grainy Mustard Sauce with Rosemary
This whipping cream-based sauce is easy to make, rich, decadent, tangy and tastes delicious spooned over schnitzel.
Preparation: a few minutes
Cooking time: seven minutes
Makes: four servings
1/3 cup white wine
1 tsp minced fresh rosemary (see Note)
1 small garlic clove, minced
1 1/2 cups whipping cream
1/4 to 1/3 cup whole-grain Dijon mustard
• freshly ground black pepper to taste
Combine the wine, rosemary and garlic in a small pot, bring to a boil over high heat, and reduce wine by half. Pour in the cream, bring to a simmer, and reduce until the sauce lightly thickens, about three to four minutes. Stir in mustard. Season sauce with a bit of pepper and it's ready (the mustard will add a salty taste).
Note: If you're not a fan of rosemary, you could try minced fresh thyme or tarragon in the sauce.
Sautéed Macintosh Apples
These sweet and sour tasting, hot apples make a nice topping for the schnitzel.
Preparation: 10 minutes
Cooking time: five minutes
Makes: four servings
3 large Macintosh apples
2 Tbsp butter
2 Tbsp cider vinegar
1 Tbsp golden brown sugar
• pinch or two ground cinnamon, clove and salt
Peel, quarter and core each apple. Now cut each quartered apple into two to three wedges.
Place the butter in a skillet set over medium to medium-high heat. When the butter is melted, add the remaining ingredients and toss to combine. Cook and stir the apples until just tender and nicely flavoured, about five minutes.
Braised Red Cabbage with Golden Raisins and Spice
This purplish/red, sweet- and sour-flavoured side dish looks and tastes great served alongside the golden-coloured schnitzel. You can cook the cabbage ahead of time, cool it to room temperature, refrigerate it and reheat it later in the day when needed.
Preparation: 15 minutes
Cooking time: about 35 minutes
Makes: four servings
2 Tbsp butter
4 cups cored and shredded red cabbage
1/2 cup diced red onion
2 Tbsp apple cider vinegar
2 Tbsp brown sugar
1/2 tsp ground cinnamon
• pinch ground cloves
1 bay leaf
1 cup apple juice
1/3 cup golden raisins
• salt and freshly ground black pepper to taste
Melt the butter in pot set over medium heat. Add the cabbage and onion cook until softened, about six to seven minutes. Add the remaining ingredients and bring to a simmer. Reduce heat to medium-low, loosely cover and cook 25 to 30 minutes, or until the cabbage is tender and the liquid has almost evaporated. Season with salt and pepper and serve.
Eric Akis is the author of the hardcover book Everyone Can Cook Everything. His columns appear in the Life section Wednesday and Sunday. eakis@timescolonist.com