Locals looking to head out of town on a road trip for the May long weekend will face jaw-dropping prices at the pumps.
While gas prices dipped below $2 per litre first thing on Friday (May 20) morning, the cheapest options in the region rose up above 214.9 cents per litre by 10 a.m.
Metro Vancouver gas prices surpassed the $2-per-litre mark for the first time on March 4 and have continued to climb. On May 6, several outlets were selling gas for 216.9 cents per litre, passing the previous record of 214.9.
As of this writing, the cheapest place to fill up your tank in the Metro Vancouver region is a Shell located at 12791 72 Ave. in Surrey for 214.9 cents per litre. The price jumps up quite a bit after that, with outlets in Port Moody and Pitt Meadows offering fas for 222.9 cents per litre.
The City of Vancouver doesn't even crack the top 10 cheapest stores, so locals looking for a bargain will have to travel outside of city limits to take advantage of lower prices.
The top 10 cheapest gas stations in the Lower Mainland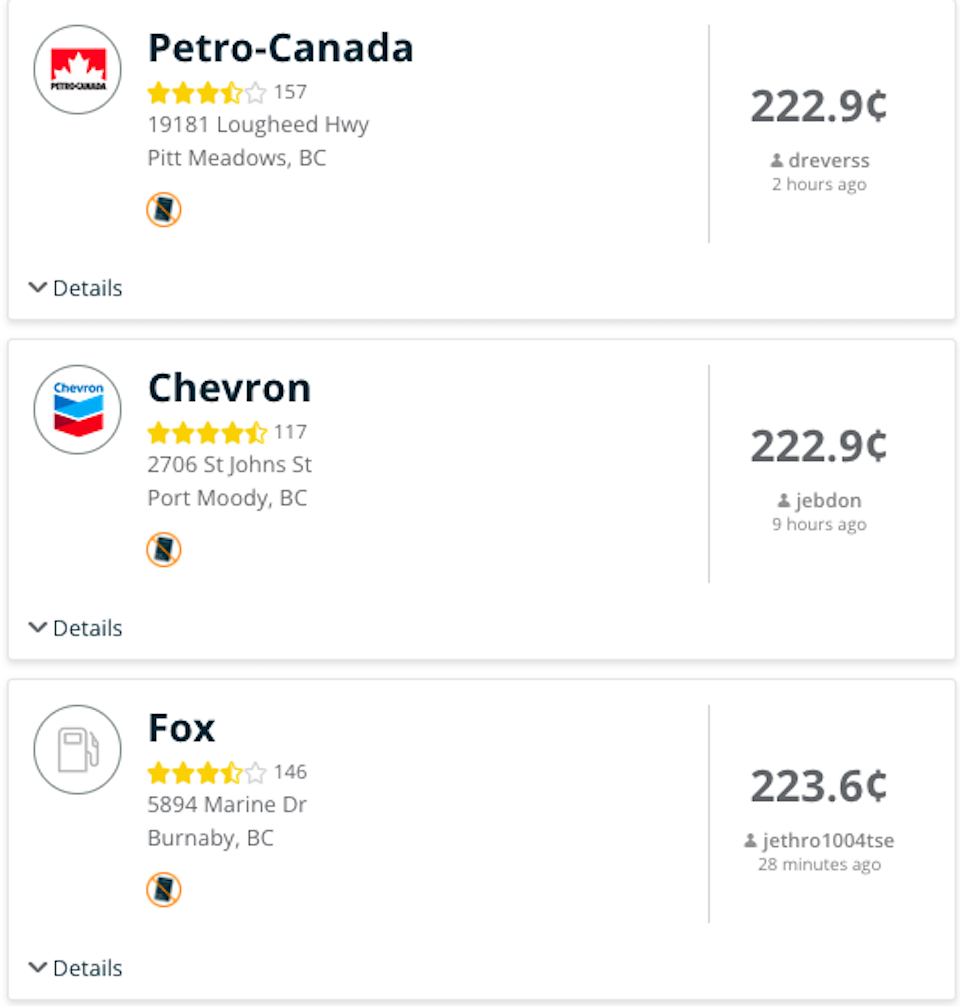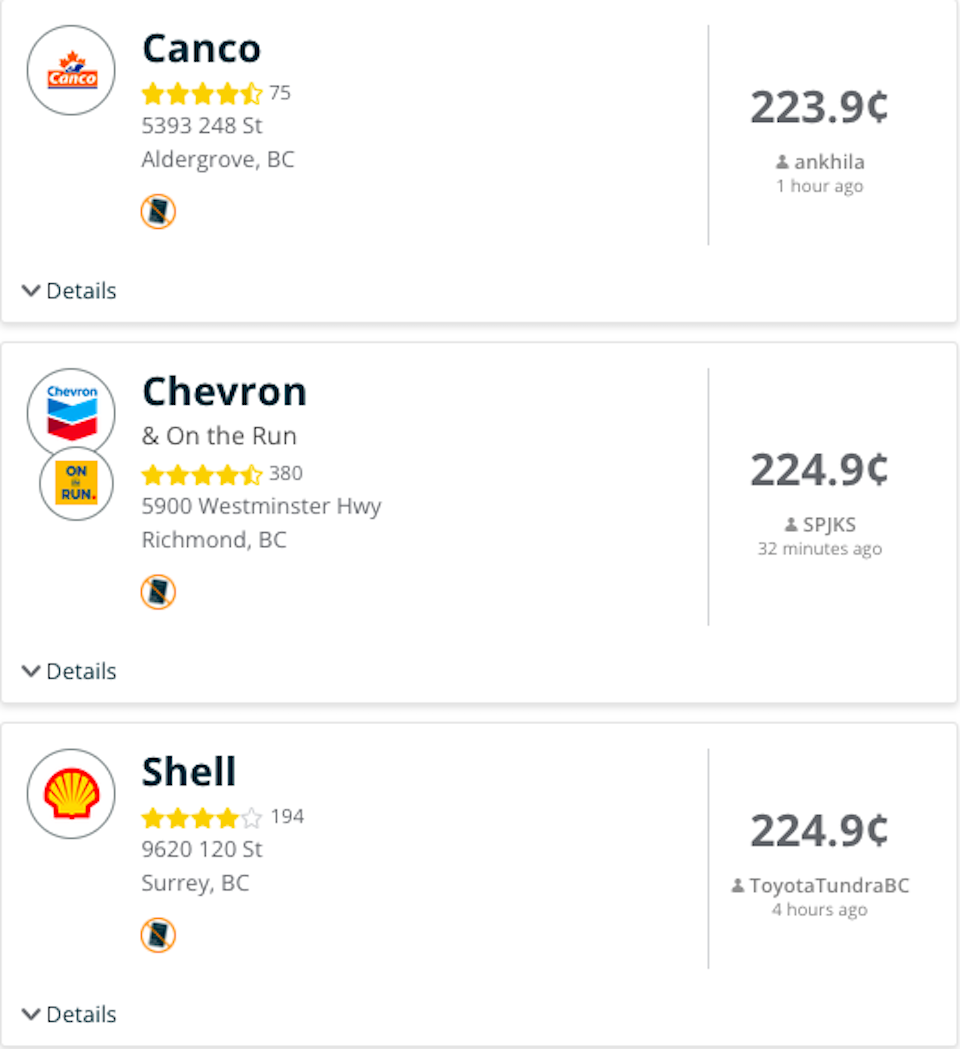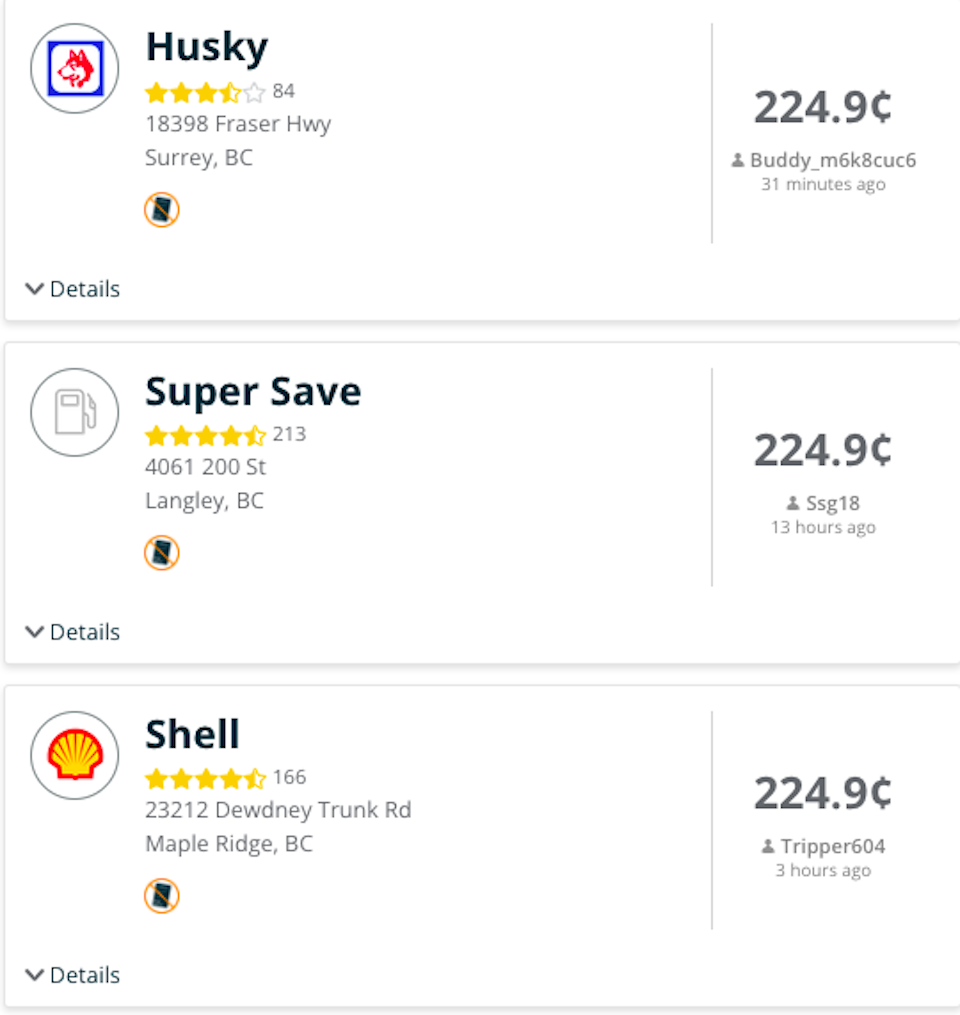 Gasoline prices have been elevated since late February when oil spiked to around US$100 a barrel after Russia invaded Ukraine.
The benchmark West Texas Intermediate crude price is hovering over US$112 a barrel on Friday morning.
GasBuddy says it expects gas prices in Canada could continue to rise in the coming weeks. Summer demand has the potential to send prices even higher, putting pressure on already unstable markets.
With files from The Canadian Press.