Residents in the capital region have long given generously to local charitable organizations and causes. The multitude of charities, foundations, and other not-for-profits operating in Greater Victoria reflects the needs that exist and people's willingness to respond to those needs.
Today, there's heightened importance in supporting community organizations that disproportionately struggled under the strain of COVID-19. The pandemic has been an accelerant that unveiled a real-time snapshot of community needs, which have never been greater.
"The sector has been hit incredibly hard," says Jessica Doll, manager of giving initiatives and partnerships at the Victoria Foundation. "And now, as our charities work toward recovery and resilience, we're looking for ways to support them so they can continue to do good work."
Championing important causes
Established in 1936, the Victoria Foundation has worked to strengthen community well-being by investing in people, opportunities, and solutions. Thoughtfully caring for the assets entrusted to them, they work with community organizations by connecting visionary donors with causes that are most important to them.
Every year, the Victoria Foundation makes positive changes in Greater Victoria and in communities across B.C. and Canada. They help charitable organizations through the generosity of their donors, executing their vision, which is embedded in their tag line: Connecting people who care with causes that matter®.
With their intimate knowledge of community needs and adept skills at leveraging local resources to address those needs, the Victoria Foundation has established itself as an agent of change and community leadership. It offers an opportunity for donors to participate in an active agenda aimed at continuous improvement in local quality of life and renewing community connectivity.
Make it Happen! 2022
Exploring the foundation's most significant ways to approach their collective giving efforts, Make it Happen! is an engaging and interactive 16-page guide providing donors and charitable organizations with an opportunity for actionable connection. Donors can select a program or fund they wish to support and help make a difference in virtually every aspect of the community.
According to Doll, there have been various iterations of Make it Happen! since 2015. However, the 2022 edition is more interactive, providing donors enhanced opportunities to explore and learn more about the causes that matter to them.
"Make it Happen! is a giving guide for donors to learn about what's happening in the community and find ways to make meaningful investments in areas of community that matter to them," explains Doll.
"It's an interactive publication this year with great stories and information about how we can best support the community. For example, you can click on the 'Neighbourhood Small Grants' page and view a video of one of the grant recipients who received money to make a music video with their friends and family."
Program and funds to support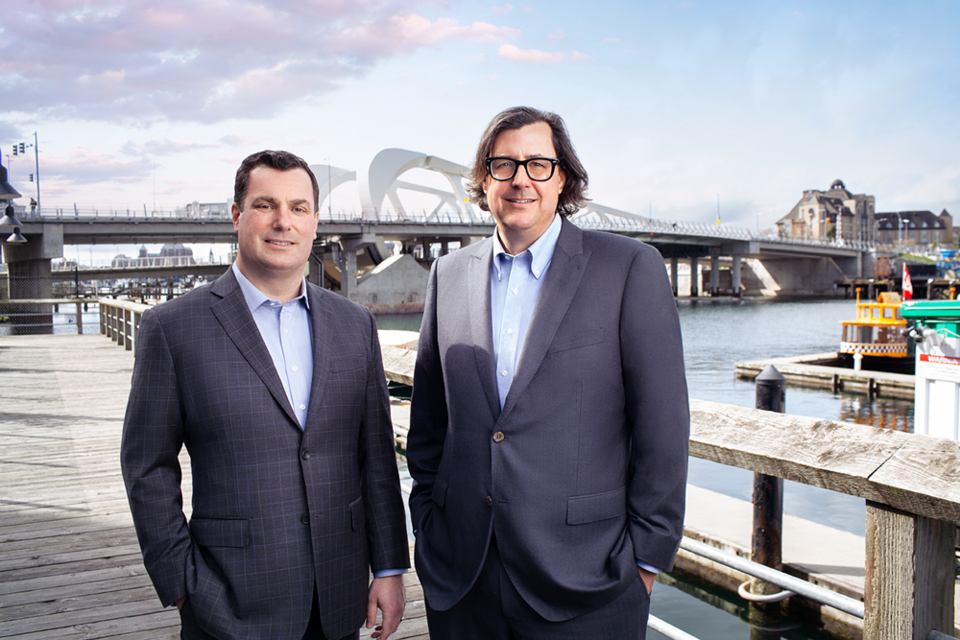 One of the most significant programs featured in the guide is the Blue Herron Advisory Group partnership. They've established a fund with the Victoria Foundation—with proceeds from the 2021 CIBC Miracle Day—and will match every dollar raised up to $250,000.
"This is an exceptional way for donors who care xabout family and child-related elements of our community to have twice the impact," reveals Doll.
"The guide includes a lot of inspiring programs that are benefiting members of our community in a really broad-based way," says Doll. "Programs like Vital Youth are an excellent way to inspire young adults to get involved in philanthropy and find creative ways to engage with the community."
Also underscored in Make it Happen! are the Community Action Funds, which support some of the most vital areas of community well-being. Donors can make a gift within a cause area that matters to them and have their donation pooled with other donors for maximum community impact.
"It's a really exciting program that allows a donor to work with us and for the Victoria Foundation, in turn, to work with the community. Together, we can show up for our community in transformative ways.
"Community will tell us what they need, and this is our opportunity to listen, learn and support them," says Doll. "Make it Happen! gives us that information."
For more information or to donate, visit victoriafoundation.bc.ca/make-it-happen or call 250-381-5532.