Qualicum Beach resident, Joanne Falvai, describes her cancer diagnosis as "an absolute shocker."
"I was experiencing a lot of head rushes," she recalls. "When I bent down to unload the dishwasher, I would have searing pain through my neck and head."
An MRI in late 2020 revealed brain swelling. Shortly thereafter came an official diagnosis of medulloblastoma – a form of brain cancer rarely found in adults – which required six weeks of radiation at BC Cancer – Victoria, a more than two-hour drive from her hometown.
With BC Cancer – Victoria being the primary cancer care centre on Vancouver Island, Falvai's experience navigating geographical barriers is one familiar to many British Columbians facing cancer. However, it is also one that donors can help change – and they already are. On Vancouver Island, a donor-funded PET/CT scanner saves over 2,000 patients a year from having to travel to the Lower Mainland.
"Cancer rates are continuing to rise, and investing in technology and research creates capacity," explains Dr. Jason Hart, Executive Medical Director at BC Cancer – Victoria. "They're essential to ensuring Vancouver Island residents, like Joanne, continue to have access to world-class treatments and care."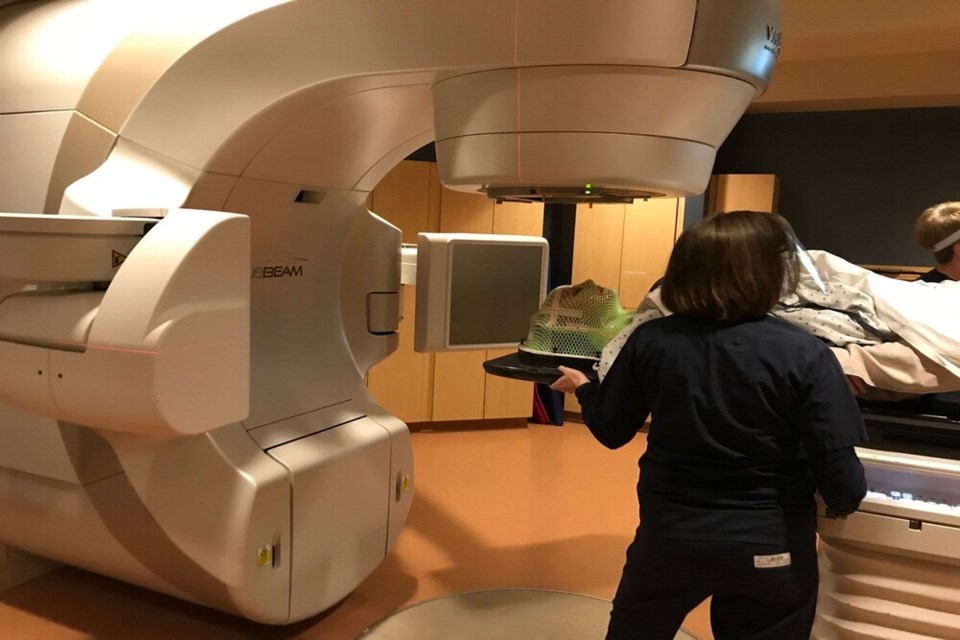 It was community generosity that enabled Falvai and her family to relocate to Victoria for the entirety of her radiation treatment. "People really rallied for us," she says of the friends, family, and tight-knit Vancouver Island community that raised funds to support the move.
Reflecting on her treatment, Falvai says she can't imagine better care. From the greeters at the door (who within a week knew her and her husband's name, and would be waiting with a wheelchair), to her oncologist (who feels like a friend), the speech language therapist (something she never anticipated needing) to the radiation technicians (always there with a friendly, familiar face during each treatment) and everyone in between.
"It was such a hard time," Falvai recalls. "But they made it bearable. We felt so supported by the people that we were in contact with all the time."
Now, a little over two years after her diagnosis, Falvai's scans are clear and she's preparing to return to work at Vancouver Island University, where she's a professor of criminology.
"Although I'm a little nervous about returning after such a long recovery, not much could keep me from the classroom."
This World Cancer Day, you can help remove barriers to care for Vancouver Island patients like Joanne Falvai.
Consider making a donation to the BC Cancer Foundation today.