Tresah West Townhomes are now available for pre-sale in Victoria's midtown.
The new urban development is under construction and is the first of its kind in the area, a future-proof, climate-conscious development created with sustainable building technology.
The two-building development is being built by Mike Geric Construction, an award-winning, local, family-owned business that has been building reliable homes in Victoria for over 50 years.
"We build everything as if we were going to live in it and would want to live in it," Mike Geric Construction's Ed Geric says.
It's a practice that was taken literally when Geric's father Mike started the business over 50 years ago.
"When my dad first started, he put a mortgage on our personal house and he built another one and said whatever house sells first, we're moving into the other one," Geric says.
"Quality is everything. A lot of people come to us because of the quality, knowing they're going to get a good building."
The craftmanship of all Mike Geric homes goes back to their roots as custom home builders and is so widely known, that they are often featured as an attribute in sales specs for homes listed for sale.
"Quality is what makes you stand out," Geric says.
"We've taken that same attitude into building condos."
Tresah features two multi-family residential buildings with richly coloured brick-clad bases and luminous warm white facades over one level of underground parking. The West building is a 12-storey mid-rise containing 179 one and two-bedroom condos and townhomes, and the East building is a six-storey building, with 68 homes for sale.​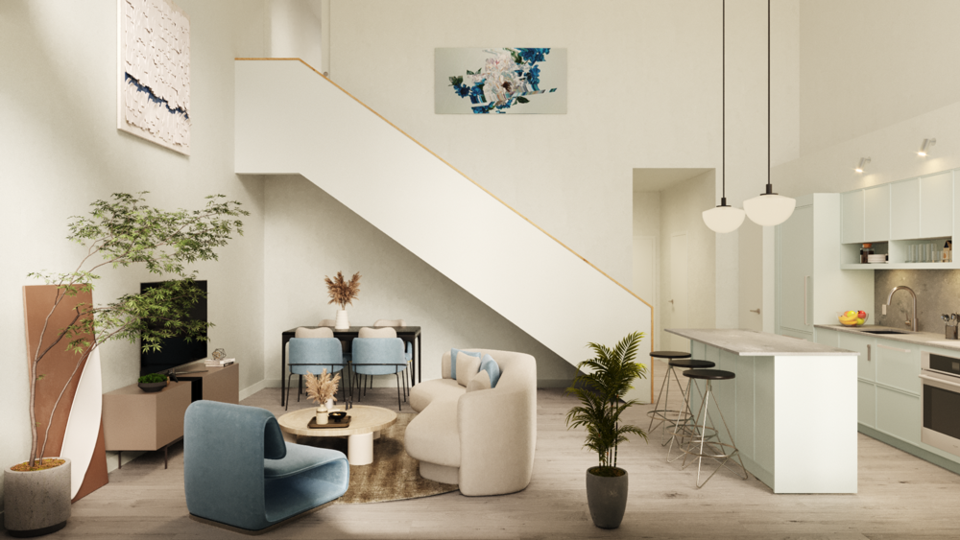 Tresah is a great opportunity to invest in an up-and-coming neighbourhood that is slated for increased development. Tresah West is more than 50% sold and Tresah East has just a couple of studio homes remaining.
"Homebuyers at Tresah are going to benefit from the tremendous growth that we will see in Midtown in the years ahead. The new owners of Mayfair Shopping Centre have planned a big expansion that will include residential and commercial growth that will benefit the whole neighbourhood," Geric says
"Midtown is already a transportation and commercial hub, but the whole area is going to grow into a vibrant neighbourhood as more people move to the area."
Formerly planned as lofts, the Tresah West townhomes are two-level homes on the first floor of the building with 20-foot ceilings, floor-to-ceiling windows and gorgeous, high-quality finishings.
This exclusive collection features only 14 one and two-bedroom townhomes that range in size from 646 to 956 square feet. Perfect for indoor/outdoor living, they boast huge patios with lots of room for outdoor entertaining or planting a garden.
Condos and townhomes at Tresah West also feature a beautiful rooftop patio with 360-degree views. It has been thoughtfully designed with a covered area that will allow the common area to be used year-round, as well as washrooms and kitchen facilities.
Tresah has attracted significant interest from first-time buyers as well as seasoned buyers who see the neighbourhood as an ideal place to invest and call home. The development's unique features, including a state-of-the-art smart home control panel for full automation of interiors - including window coverings, lighting and security - set it apart as an elegant, modern and unique offering.
The lobby will feature communal tables, a kitchenette, a library and cafe-style seating, along with two MODO Car Share vehicles, which will be onsite for all residents to enjoy.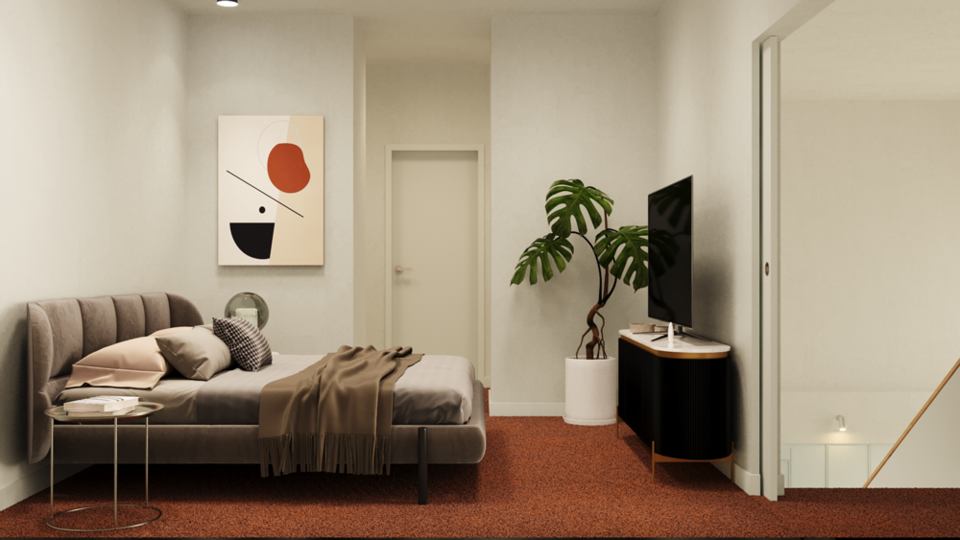 Dog owners can rejoice in a dedicated outdoor pet area, as well as being within walking distance to shopping, dining and outdoor recreation.
Electric car capacity is a priority, with charging stations included and the ability to add more as needed. Secure cycling storage is available on the ground floor and underground.
Designed for the future, Tresah is sustainably constructed from recycled steel and concrete for longevity and superior seismic and soundproofing. Heated and cooled with VRF (variable refrigerant flow) for a comfortable and efficient home that uses less energy and has lower utility costs.
To learn more about Tresah and talk to a member of the sales team, visit their presentation centre at Mayfair or connect online at tresah.ca.