The Westhills Community in Langford, B.C., on southern Vancouver Island spans over 500 acres, bordered by the spectacular Langford Lake to the north and Mount Wells Regional Park to the south.
The vision of Westhills is to build a community for everyone, with recreational activities, nature trails, children's areas and public amenities accessible to people of all ages and physical abilities. As they develop new neighbourhoods, Westhills will continue to create new parks, open spaces and amenities, eventually totalling over 200 acres for all to enjoy.
What's happening at Westhills
Jordie Lunn Bike Park is a one-of-a-kind recreational cycling destination featuring dirt jumps, a pump track, a skills area, and extensive cyclocross and mountain biking trails. This all-ages and skill levels cycling destination is free and open to the public all year round. Look out for events, competitions and races coming soon.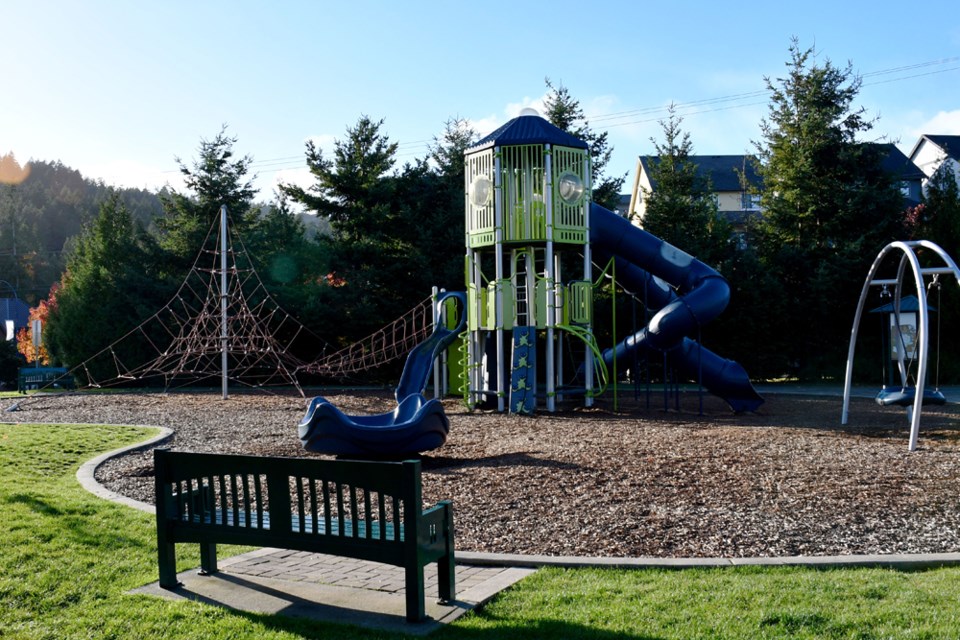 Westhills playground is a family favourite with plenty of space to run, swing, climb and play. This state-of-the-art playground is surrounded by grassy areas, perfect for family gatherings. Be sure to check out the nearby rock climbing area, ponds and nature trails.
Langford Gravity Zone & Nature Trails provide remarkable hiking and mountain biking trails for all skill levels. Visitors can enjoy several mountain and ocean viewpoints along the trail, while cyclists can practice their skills on jumps, obstacles, easy switchbacks or double black diamond trails.
Parkdale Hill was dedicated to the City of Langford in 2021, providing 35 acres of vibrant forest and hiking trails. Hike among towering fir and Arbutus trees, take in vast views of downtown Victoria, the Olympic Peninsula and mainland B.C., or practice your skills on the new disc golf course.
Langford Lake is a local favourite, with so much to offer for swimmers, boaters, kayakers and paddle boarders. Visit the new swimming beach at Scout Point, wander the 4.5-kilometre Ed Nixon Trail that runs along the shore, or try your luck at catching a trout from one of the many access points along the lake or by boat.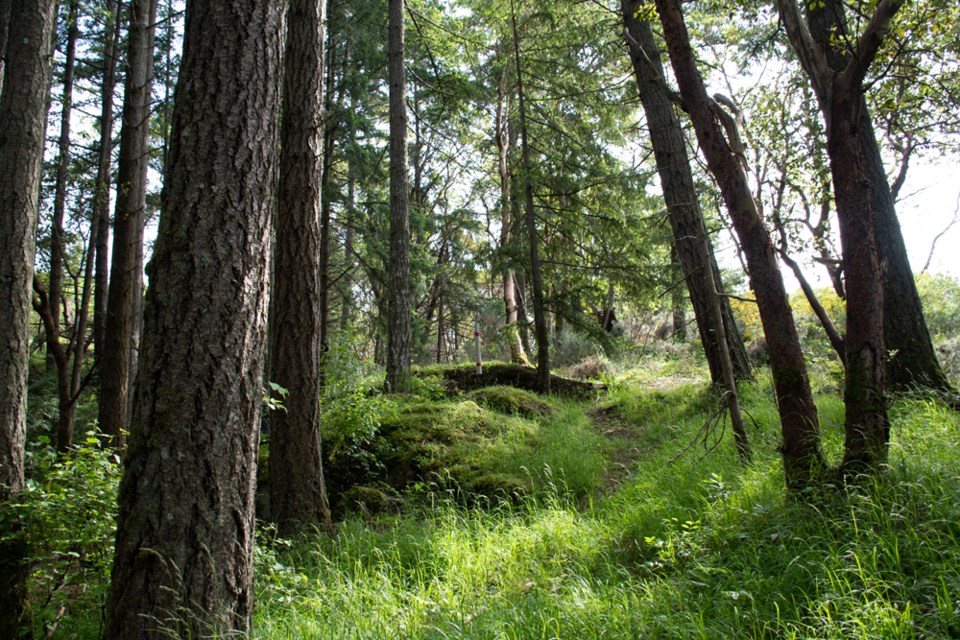 Paradise Ponds is a unique natural area surrounded by forested trails. Wander along the shoreline, or sit and observe the wonders of nature in this wetland ecosystem, home to many of Vancouver Island's native plants, birds and wildlife.
Trail systems run throughout Westhills bringing endless amenities and adventures within reach. Many kilometres of walking and cycling trails provide recreation opportunities in their own right, with easy connections to the Galloping Goose and all of the amazing features in and around the Westhills area.
There's so much more to discover, from the Westhills YMCA/YWCA to the brand new elementary, middle and high schools, to exceptional playing fields and the Westhills Arena – come out and see what's happening in this community.