What if you had $1,000 a day for the rest of your life? This might sound like a dream, but it could become your reality thanks to the new national lottery game, DAILY GRAND. Every $3 ticket gives you a chance to win $1,000 a day for life. DAILY GRAND is your daily reminder that you can do whatever you feel like doing, today and every day for the rest of your life.
Victoria is already an island getaway – with castles, mountains, ocean, spas, and delicious restaurants and wineries – making it a place that is truly a feast for indulgence. So, we thought we'd let ourselves daydream a perfect day in the province's capital, no matter what sort of indulgent experience you're looking for. Here are just a few ideas.
A Day Spent in Decadence:

How about waking up in nature, surrounded by plush pillows and a feather down blanket, crisp mountain air, a warm cup of tea, and a view of the stunning mountains? The setting: The Westin Bear Mountain Golf Resort and Spa. Start your day by ordering a platter of room service, then, draped in a warm bath robe, make your way to the Santé Spa. Relax for a deep tissue massage, lounge in the sauna and steam rooms, then take a slow plunge into the mineral pool on the rooftop terrace as you overlook all of nature's grandeur once again.
What awaits you in the evening hours? After taking in a round of golf or following a wine tour through a local vineyard, cap off your day with five-star dining at the Fire Lounge—and with the help of a sommelier, you'll be ready to enjoy the finer things tonight. 
A Day Steeped in Tradition:
You are cordially invited to the Fairmont Empress Hotel, the castle on the coast. Nestled amongst lush gardens, you can wake up in the heart of Victoria and be treated like royalty, especially if you've booked on the Gold Floor, where you can enjoy white-glove standards in service.
Start your morning in the private dining lounge for a buffet breakfast, then take a long walk along the seawall and saunter over to the cobbled shopping district. Stop in at Silk Road Tea, where owners are more than thrilled to share their perfected brewing tips. You can also pause for a facial at their organic spa. Stroll through the shops as you make your way back to the hotel, where for your afternoon dining experience, you can enjoy a Royal Afternoon Tea service with a menu curated by the former Executive Chef to the British Royals. 
Whether you rent a horse and carriage or rent a Mustang or sleek convertible, you can be whisked off to your next destination for a guided tour through the national historic site of Hatley Castle and its manicured gardens. Cap off your evening with a trip to Fernwood, a neighbourhood with historic European charm, and the renowned Belfry Theatre. 
A Day of Wanderlust: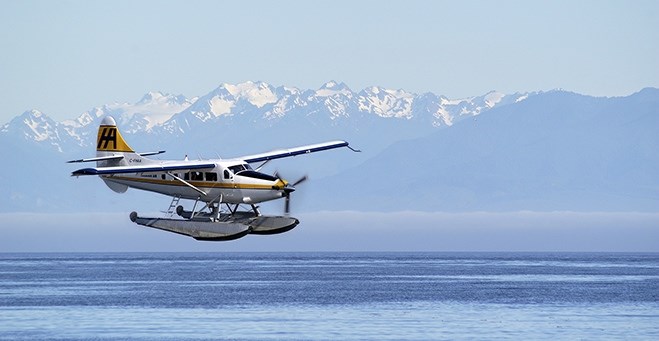 Of all the ways that you can spend a day, there's something miraculous in taking flight. Choose a day to hire Harbour Air to charter a personal aerial tour. Take advantage of the highest vantage point for the best views of this spectacular island. Upon landing, head to Cordova Bay for their oceanfront Beach House Restaurant. 
For nighttime entertainment, spoil yourself with the VIP Package to your favourite concert, or delight in the classical musings of the Victoria Symphony at the Royal Theatre – you can be wooed by Beethoven's Fifth later this month!
A Day of Outdoor Adventures: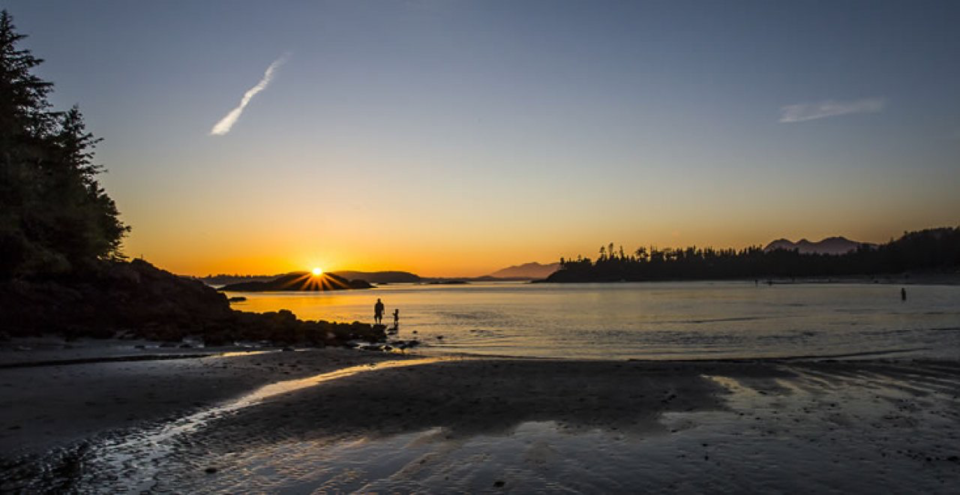 Rise and shine on our ocean playground! Be that steadfast early riser and hop in a kayak and take a self-guided tour of the island's edge. Or start your day by finding bliss in a downward dog while taking part in a stand-up paddle boarding class. You will need to refuel, so why not have an indulgent lobster lunch to bring you back to good health.
You can continue in your oceanic adventures by boarding a whale-watching cruise; or, you could charter your own sailboat and trek the open seas with a professional captain. If you plan to travel north, stop in at Tofino, surf the waves, and spend the night at Crystal Cove Resort, where you can rent your own personal log cabin with an outdoor hot tub on your patio. This is perfect during storm season when you and your sweetheart can watch the waves rush along the beach.
BCLC offers socially responsible gambling entertainment while generating income to benefit all British Columbians. Remember, play for fun, not to make money. 19+ to play. For more information, visit GameSense.ca