It's easy to take our teeth for granted. We eat with them, speak with them and smile with them every single day, but aside from brushing and flossing, most of us don't pay much attention to the health of our teeth or gums.
That is, until something goes wrong.
And when something does go wrong, it's hard to think about anything else. The discomfort - the worry of it all - becomes so consuming that you may even look forward to a dentist visit, just to move on with your life.
However, for folks living in poverty, facing stigma or systemic oppression, it's just not that simple, says the Victoria Cool Aid Society's dental clinic manager, Kathleen Quast.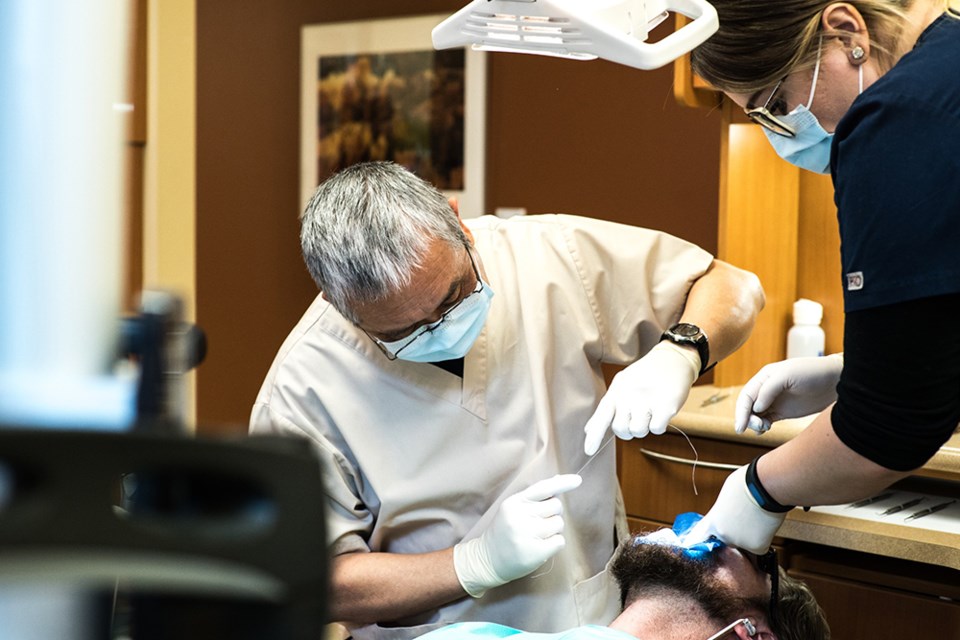 "A lot of people don't have the money to pay the difference between what the government or their insurance benefits will pay and what the charge is for dental work," she says. "There are many people in our community who are on very low income. They have little to no money or are without any dental benefits at all."
These financial challenges often stand in the way for people who desperately need dental care, which can then cause further pain, oral disease and stigma.
Cool Aid's dental clinic, however, reduces these barriers by offering payment plans, a 20 per cent discount if patients don't have insurance, or help through Cool Aid's own grant and donation-funded dental bursary if patients have neither dental insurance nor the money to pay.
"Thanks to generous donations and grants, more people in need are accessing the dental care they need and deserve, but we still need help. Cool Aid's dental clinic sees about 5,000 patients a year, and donations are always needed so that we don't have to turn anyone away," says Quast.
To encourage donations and double the impact, Cool Aid donors Jim Thomson and Kathleen Brandsma will match donations to the dental clinic during the month of February. Donations can be made at coolaid.org/smile.
The team at Cool Aid also understands that a lot of its patients have experienced a significant amount of hardship in their lives, so the team approaches care through a trauma-informed, judgement-free lens.
"Our staff is so warm and so friendly, and even though our patients are at a dental clinic – which a lot of people hate going to – they always leave so grateful and so happy. A lot of people who are experiencing homelessness don't feel seen by other people, but our patients feel seen by our staff," says Quast.
Cool Aid's costs for performing dental procedures – including examinations, x-rays, cleanings, polishings, fluoride varnishing, fillings, extractions, root canal treatments, complete and partial dentures and emergency care – and clinic operations are also supported by donations.
"The need for dental care is ongoing. We have people lined up outside of our clinic every morning from Monday to Thursday, and we go through our funds quickly because so many of our patients have high treatment needs," Quast adds.
If you would like to donate to the Cool Aid Dental Clinic or its dental bursary to support its work providing care to vulnerable people, please visit coolaid.org/smile. Donations will be matched during the month of February.