West Coast residents are just a hop, ship, and a jump away from one of the best tourist destinations on Vancouver Island. Island residents are even luckier still because they only need to hop on the highway.
And now, when you stay for two nights or more at participating accommodations, you can get $100 back.
"Nanaimo is a fantastic short-haul destination, and we're one that offers a lot of value," interim executive director of Tourism Nanaimo Jenn Houtby-Ferguson says.
"It can be a really nice weekend away for families or with a group of friends. I think people will be pleasantly surprised by how much there is to do here."
Nanaimo features natural beauty at every turn, with one of the longest ocean shorelines in Canada. Getting from the beautiful B.C. wilderness to the city centre in just a few minutes allows visitors to enjoy all the city has to offer in a short time.
"Everything in the downtown core is walkable and accessible. You don't have to worry about driving when you're here," Houtby-Ferguson says.
Nanaimo is also the ideal holiday gathering location for families, with direct access to Victoria via the Island's primary artery, Highway 1, as well as ferry service through Tsawwassen and Horseshoe Bay and flights via seaplane or Helijet to several destinations in the lower mainland are 15 minutes or less!
Whether you're ferrying, flying or driving, Nanaimo is the perfect place for a quick getaway with no crowds, no borders, and no bother. The city and surrounding areas offer many activities for every preference and personality, whether you want to stay active through hiking, biking, or exploring or if you'd rather have something with a more leisurely vibe with sightseeing, shopping, museums or farm to table dining. Nanaimo has it all!
It also offers more affordable options for accommodation, with the average hotel and motel price lower than other Island destinations.
Use the Hop, Ship and a Jump special offer to receive a rebate of $100 on stays of two or more nights at a participating accommodation partner and start your holiday shopping! To receive your rebate, show proof that you've visited the city from somewhere outside Nanaimo, and use the booking code at the time of reservation.
You may be asking, what's the best way to spend a long weekend in Nanaimo? Why not try out this three-day itinerary:
Day 1 - Enjoy the outdoors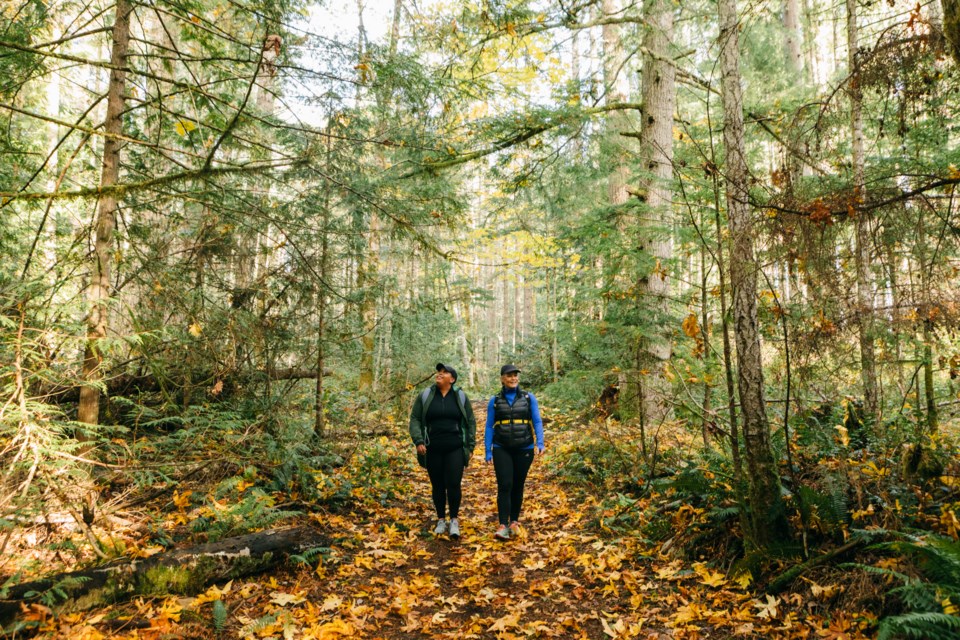 Nanaimo has an unparalleled outdoor playground, with extensive hiking and mountain biking trails to explore. The beautiful Harbourfront walkway is the perfect place for a morning run, to watch the seals or for an evening stroll with a warm beverage. The newly renovated accessible playground at Maffeo Sutton Park offers play spaces for all ages and abilities and is a must-stop for families.
"The great thing is that these activities can be done year-round," Houtby-Ferguson says.
Paddle the calm waters in and around Nanaimo, or take a stroll along the sprawling shoreline at Neck Point Park or Pipers Lagoon. Be sure to watch for seabirds, sea lions and the occasional orca. Thrill seekers of all ages can get their adrenaline rush with adventure courses, bungee jumping, and ziplining through the treetops at WildPlay Nanaimo.
Day 2 - Arts & culture
From live performances at the Port Theatre to the incredible music of the Vancouver Island Symphony, and live music at the many intimate locations downtown, Nanaimo punches above its weight for live events.
Spend the day taking in some of the local cultural attractions, including the Nanaimo Museum, the Vancouver Island Military Museum, the Nanaimo Art Gallery, and more. Self-directed tours of the historic downtown are a great way to learn about the city at your own pace or take an organized walking tour through the museum.
Day 3 - Indulge in local cuisine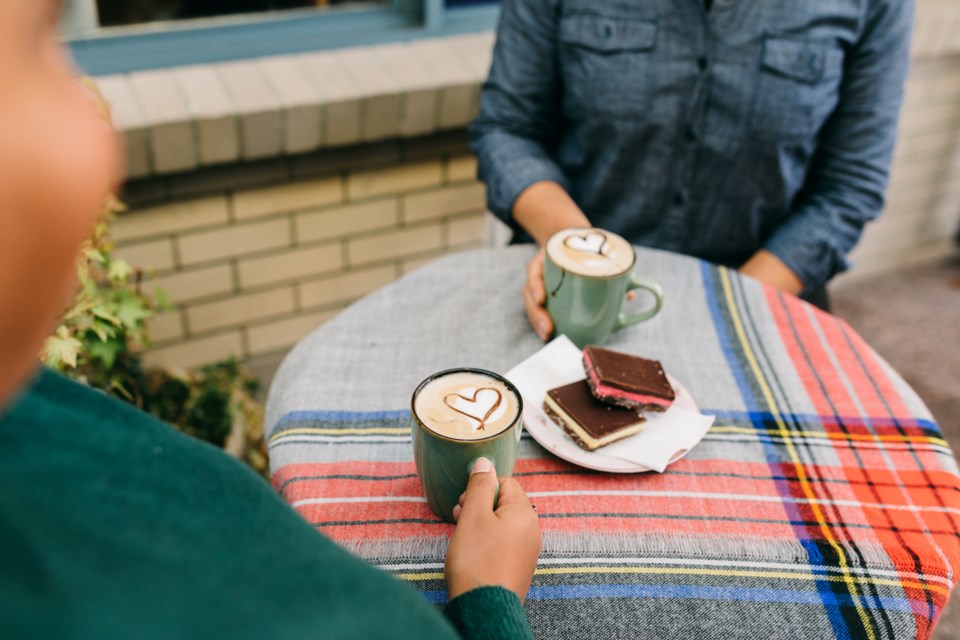 "There are lots of really cool things happening in the food and drink space in Nanaimo," Houtby-Ferguson says.
From farm-to-table options at The Modern to the Black Rabbit Kitchen & Attic (inside the old train station!) and Old English favourites at the Crow & Gate pub, there are delicious options for all tastes. Or, take a sweet self-guided adventure along the The Nanaimo Bar Trail and experience the many deliciously creative interpretations of this famous treat.
And don't forget to take in a local craft beer tasting at White Sails Brewery or Cliffside brewing, walking distance from your downtown accommodations.
To take advantage of Nanaimo's special accommodation offer, from now through February 2023, visit hopshipandajump.ca.