This is your last chance to enter the contest of a lifetime.
Retirement Concepts is offering a grand prize to one lucky winner for a year of free living at one of their 18 seniors' retirement communities across the province.
The contest winner will receive accommodation fees for a private one-bedroom unit, plus meals, hydro, and parking.
But the contest closes soon, with December 15, 2022 as the deadline for entry.
Independent living retirement residences are perfect for seniors who are ready to embrace the next chapter of their lives in a community of like-minded individuals.
It's an opportunity to explore old hobbies and new, form valuable friendships, have new adventures, and live life to the fullest, however that might look like to the individual.
Independent living communities are the perfect place to offer these experiences to their residents. Independent living communities are designed for seniors who are fully independent, but would like to live in a social environment with avenues for connection and engagement during their retirement years.
One of the best examples of dynamic living communities where seniors thrive is The Wellesley in Victoria.
With its convenient location on Blanshard Street close to the Royal Jubilee Hospital, this family friendly retirement community offers both independent and assisted living options for residents.
Not only are shops, services, and essential amenities found nearby, the Wellesley offers its residents an array of activities that include fulfilling experiences that tap into their passions for knowledge, creativity, fun, and camaraderie — including rooftop garden spaces, a fitness room, and a full-service dining room with gourmet meals by in-house executive chef Connie Young-Davis.
"When a new resident moves in, the comment we always hear is 'I wish I had moved in sooner,'" shares Rob Akimow, director of sales and marketing of West Coast Seniors Housing Management. "We see folks who previously may have been feeling isolated or lonely build new friendships in their new community — it's really quite heartwarming."
Known affectionately as 'The Muffin Lady' by her fellow residents, resident Marion Simms moved to The Wellesley with her husband Tom, after assessing a number of retirement communities in the greater Victoria area.
"When I came here we received such a wonderful, welcoming feeling," she says. "The ambiance was elegant, yet not overly posh. It was positively comfortable. And we seemed to just fit right in - like putting on a glove."
"It's like one big family," Simms says of the company and community spirit at The Wellesley. "You step in the door and you are at home. Plus, you could never ask for better staff. They really go above and beyond to make us all comfortable and happy."
It's that kind of community-minded spirit that makes residents of The Wellesley proud to call this active seniors living residence their home.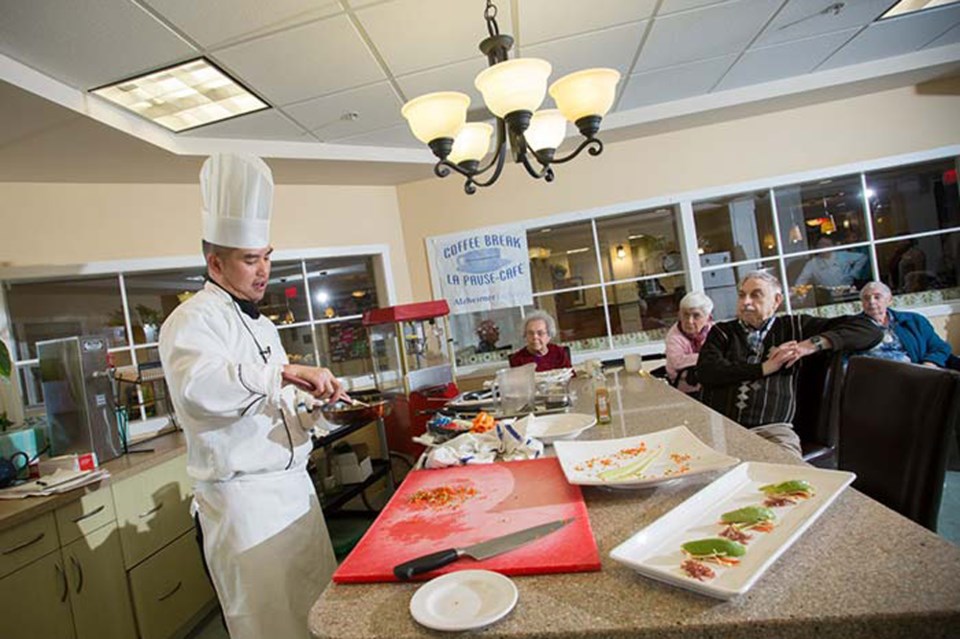 This way of living could be yours for free if you win Retirement Concepts' contest.
West Coast Seniors Housing Management manages the day-to-day operations of Retirement Concepts' retirement communities throughout Vancouver Island, including:
Casa Loma Seniors Village and Comox Seniors Village in Courtenay
Nanaimo Seniors Village in Nanaimo
Stanford Seniors Village in Parksville
Selkirk Seniors Village and The Wellesley in Victoria
Go to contest.gmdpages.com/west-coast-seniors-housing-management to enter for your chance to win your way into a year of free living at your new home.
The contest ends on December 15, 2022 at 11:59 p.m. PST and is open to legal residents of Canada, excluding Quebec, who are the age of majority in the province or territory of residence at the time of entry.