Imagine a scenario where you're afforded all the mystique and magic that boating offers, minus the anchors that typically weigh the experience down.
Which is to say no storage, insurance, or moorage fees, no requirements to clean the vessel, nor even a need to own a boat.
All you do is show up and enjoy your day on the ocean.
This is Club YOLO – and this becomes a reality for southern Vancouver Island as of April 1.
An offshoot of the Mill Bay Marine Group, Club YOLO is a membership-based club that will allow members to take in all the grandeur of the Gulf Islands on state-of-the-art boats outfitted for fishing, pleasure or however you choose to spend your day.
Simply put, boats are expensive, family time is invaluable and many are increasingly moving to condos and townhouses where they can't store RVs and boats like they used to be able to.
Club YOLO removes those barriers and puts you on the water.
"The only things the customer is responsible for is to make payments and fill the boat with fuel," explains Mill Bay Marine Group president Duane Shaw.
Flexible membership payment options include a one-time fee, along with monthly rates that are dictated by the size of the group. A rolling, four-session booking allows equitable sharing of the boats so members can use them when and how they want out of both Mill Bay and Sidney.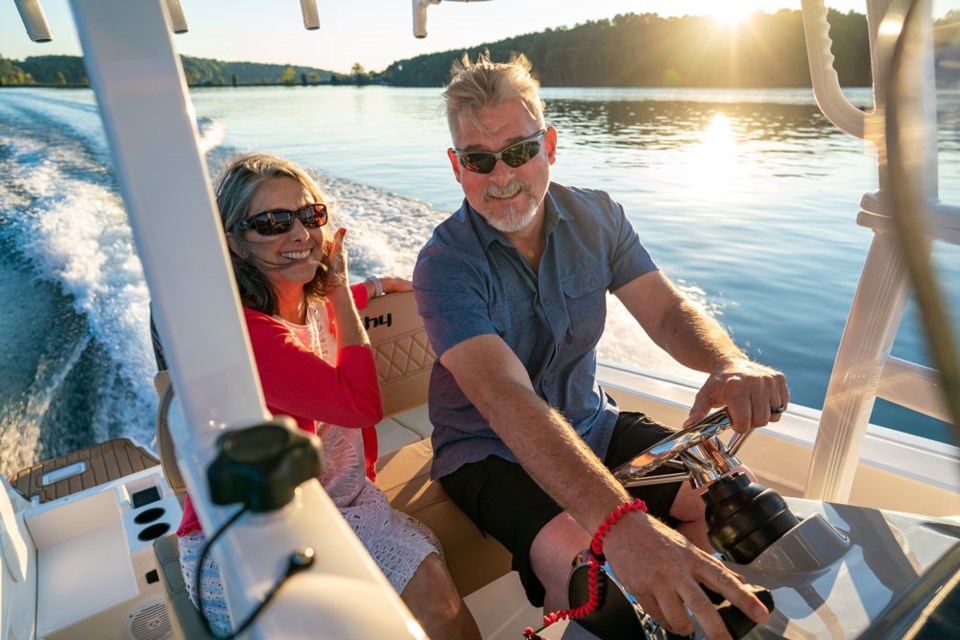 But what does Club YOLO membership look like?
For starters, picture those over the age of 60 who still enjoy boating but want little to do with parking, cleaning or backing the vessel into the water. Or perhaps it's the young family who lives in a condo or townhouse without the necessary storage space.
Maybe you're a busy professional who has little time for boat maintenance, or a business that wants to offer perks and staff incentives.
In short, Club YOLO touches virtually every corner of society.
"There's a mental freshness that really comes into play where you're around the ocean," Shaw says. "There's a feeling of freedom, of both excitement and calmness, and there's a feeling of adventure."
The club's six boats are all around 22 feet in length and outfitted to the gills: fish finders, downrigger mounts, navigational equipment, chart plotters, and all the requisite safety gear. Members will be required to have their Pleasure Craft Operator Card and will be permitted day trips only in the club's first year.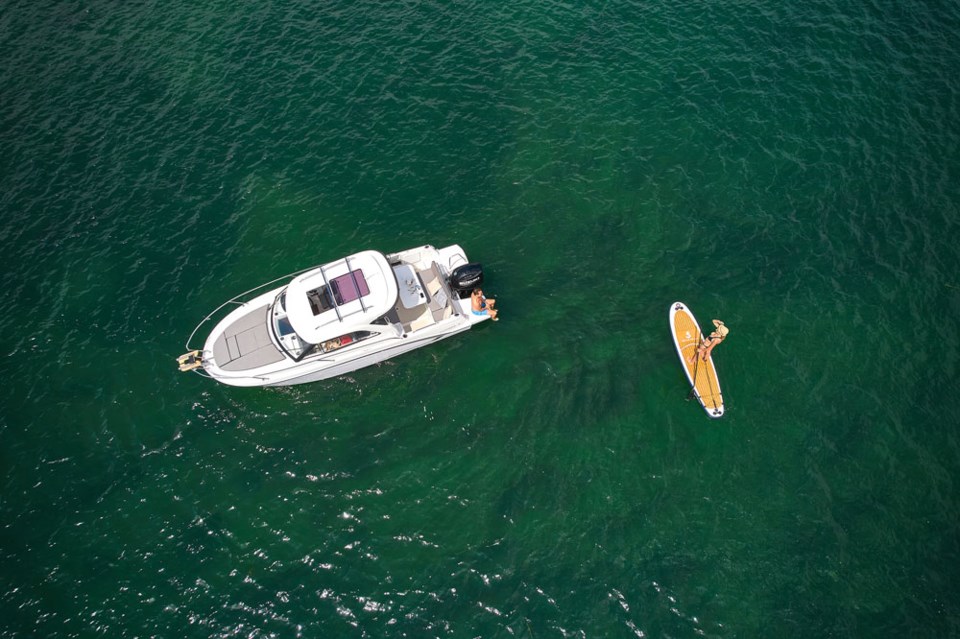 The picturesque vistas spread throughout the Gulf Islands are like small pieces of heaven dropped into our backyards: Russell Island, Ganges Harbour, Port Browning or Sidney Spit are all at your fingertips.
"There are hidden gems throughout the Gulf Islands that are easily accessible that make you feel like you're almost on a different planet," Shaw says. "It is a magical spot."