The mood-enhancing scenery of your coastal journey to Vancouver sets the tone of tranquillity, whether by ferry or flight. You'll arrive eager to explore more of what helps you decompress and lower your stress levels, all without a stop at the spa.
A collection of idyllic locales awaits throughout Vancouver and the Lower Mainland, providing you with a sense of escape that can help restore a level of balance and harmony. Embrace nature—within pockets of solitude—and enticing ethical and plant-forward restaurants while indulging in the full splendour of your relaxing respite.
Destination Vancouver knows you're probably overdue for some downtime and could benefit from some new perspectives, where your only tough decision is where to relax and rejuvenate first. Acting as your personal concierge, they've selected a handful of their stand-out botanical treasures, which underpins the encouraging effects of both nature and natural goodness.
Urban green spaces and biodiversity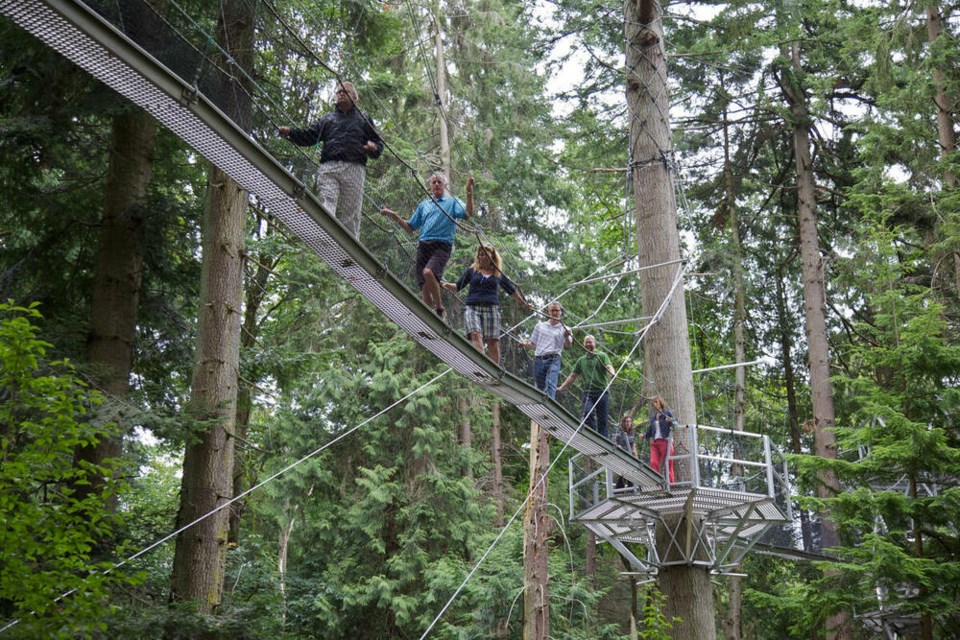 When surrounded by green space, you can blissfully engage with the calming natural elements. It's an opportunity for you to quite literally stop and smell the roses (or any flower or aromatic plant!).
Explore Canada's oldest university botanical garden and immerse yourself in the world of wild-collected plants at UBC Botanical Garden & Greenheart Treewalk. Explore 14-hectare David C. Lam Asian Garden, with over 400 different species of rhododendrons, thousands of alpine and montane plants in the Alpine Garden, a traditional physic garden full of herbs, a demonstration food garden and the Greenheart TreeWalk adventure. The Japanese Tea and Stroll Garden, Nitobe Memorial Garden at UBC, is considered one of the most authentic Japanese gardens outside of Japan.
Visit VanDusen Botanical Garden, an inspiring 55-acre outdoor oasis with over 7,500 plant species and varieties, abundant local wildlife, and a hedge maze, in a serene setting in the heart of Vancouver. The Dr. Sun Yat-Sen Classical Chinese Garden, designed in the Ming Dynasty tradition, was named World's Top City Garden by National Geographic. Highlights include the Double Corridor, jade green pond, koi pond, 150-year-old miniature trees, and imported Tai Hu rocks.
At the Beaty Biodiversity Museum at UBC, don't miss your chance to stare through the jaws of the largest creature ever to live on Earth—the blue whale, and follow the footsteps of dinosaurs in Footprints in Time at Vancouver's only natural history museum. With hands-on activities for everyone, you'll discover over 500 exhibits, including rich biological collections of birds, insects, fish, fossils and plants.
Plant-forward eateries, local foraging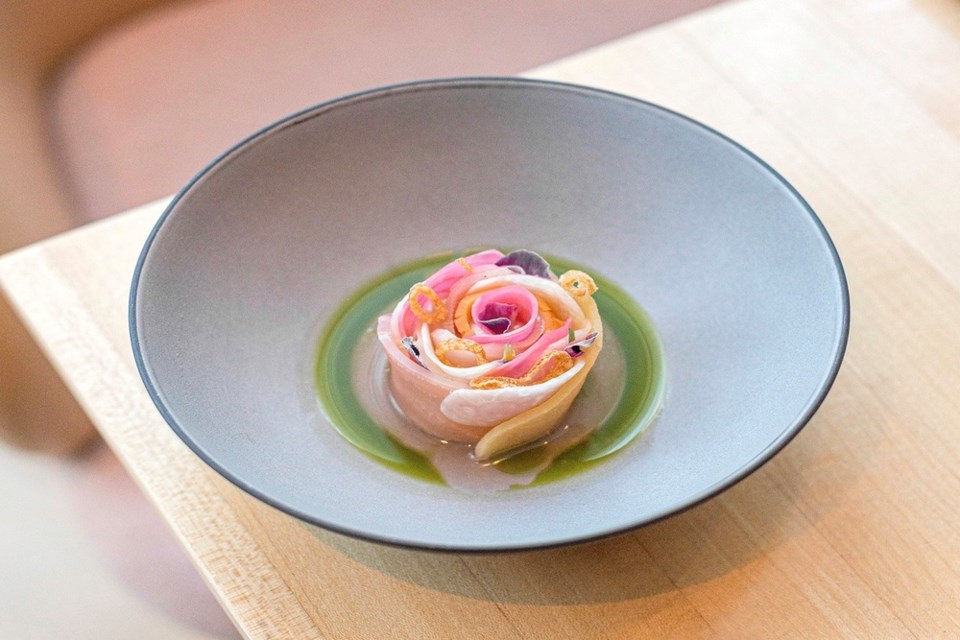 Over the years, ethical restaurants all over the ingredient spectrum have broadened their nutrient horizons, but these are a few of your best bets for a delicious plant-forward dish.
Botanist at Fairmont Pacific Rim creates culinary abundance and botany of the Pacific Northwest region with cocktails from the Botanist bar, Canada's only forward-facing cocktail lab that integrates a culinary approach.
With a menu reflective of their uncompromising commitment to local ingredients, Forage connects diners to local fishers, foragers, and farmers and consistently ranks as the best brunch in the city. Their dishes are carefully crafted to celebrate the best of what's in season.
Vancouver's only Indigenous-owned and operated restaurant, Salmon n' Bannock, showcases its heritage in the spirit of First Nations' traditions. Integrating authentic Aboriginal flavours, it creates modern dishes using the freshest seasonal ingredients, certified organic game and wild fish.
Vegan and gluten-free friendly establishment, The Acorn is an award-winning, vegetable-forward restaurant and bar with creative meals made from fresh, locally sourced ingredients. Burdock & Co has a reputation as a naturalist food and drink pioneer, drawing inspiration from B.C.'s islands and coastlines and sourcing ingredients from local growers.
Swallow Tail provides wild culinary experiences, including mushroom foraging, crabbing and spring foraging tours. Private and public tours are guided by Vancouver chefs, fishermen and foragers. Learn to safely identify B.C.'s wild edibles and forge May to November for salmonberries, local seaweeds, shellfish or wild mushrooms, depending on the season.
Picturesque excursion
Departing from Victoria's Swartz Bay terminal, it's a relaxing and picturesque 90-minute crossing aboard BC Ferries to the Tsawwassen terminal or a smooth and convenient 30-minute flight from Victoria (YYJ) to Vancouver (YVR).
For more information visit, destinationvancouver.com, email VisitVancouver@destinationvancouver.com or call 604-682-2222.