It doesn't get much more fulfilling or profound than three of the sweetest words in Trevor Harmon's world: "I built that."
Harmon is the president of Szolyd Concrete Corp., a Victoria-based provider of specialty concrete products. "Finding the organizational balance of embracing the importance of the individual as a craftsman while also recognizing it is the togetherness of the team that creates the final product is one of the arts of leading a team of makers. I really enjoy it and take pride in watching what our team creates."
Szolyd creates artful products with sustainability in mind from the start and utilizes a variety of materials, including concrete, wood, elastomers, metals and composites, depending on the project at hand.
"As a mixed materials company, you're only limited by your imagination and money. Our team has experience in metal, wood, composites and, of course, all forms of concrete," Harmon says. "We can create long-lasting and cradle-to-cradle planned structures. Our range of manufacturing methods and materials gives our customers a blank canvas of possibilities."
Szolyd's "built that" moments start locally across the Greater Victoria landscape and extend onto the campuses of large multinational organizations.
"It's fun to drive by art pieces outside the Coho Ferry Terminal, the façade at the Hotel Rialto, the concrete bases of the Lights of Wonder Christmas display near City Hall, or the façade restoration project at Victoria High School, and know our team members are responsible for our part of the built world," he describes. " Everything around us exists because someone imagined it…and someone built it."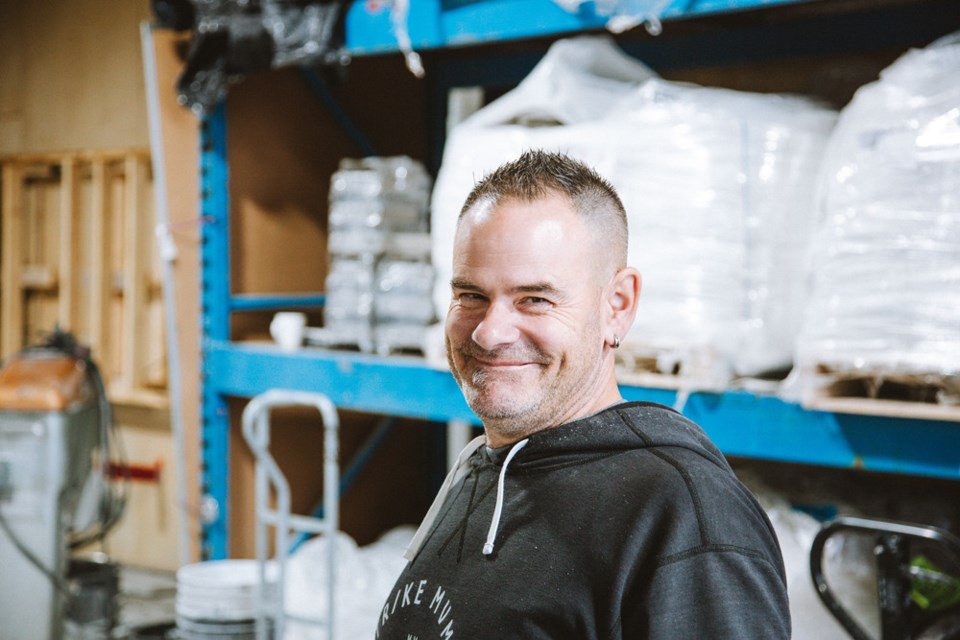 "Customers bring us huge challenges. So much so we literally adopted the saying internally that 'We're a concrete company, and we do hard things,'" Harmon explains. "We embrace extreme challenges, which, at times, can be painful learning, but when you pull it off and accomplish it, that moment of 'I built that' feels unbelievably good. Not only did you build that, but nobody else did."
Harmon is now looking to pay those feelings of accomplishment forward, as Szolyd aims to further grow our team in 2023.
What does the ideal candidate look like? Szolyd is looking for people who can work in fast-paced, evolving environments and are both diligent in their duties and eager to learn new skills.
As for the personality type required, Harmon points to a poster on the wall of things requiring zero talent. The list reads: be on time, make an effort, be high energy, have a positive attitude, be passionate, use good body language, be coachable, do a bit extra, be prepared and have a strong work ethic.
"Those 10 things are not about concrete – those are human traits – and we start our onboarding by exploring these areas," Harmon says. "We structure our plans for the lifespan of our products around the idea of permanence. The same applies to those 10 things. That list is built to last."
The Szolyd career presents exciting challenges every day. Picture your new career as part student and part master, part individual and part team member. At Szolyd, you will join a community of doers and makers where expertise is valued, learning is constant, and a sense of being who you are is fostered.
"I look at companies as opportunities for people to find their place," Harmon says. "It might mean that they need to move around a little bit within our organization. They might need a bit of runway as a human being to develop physical or work skills, or be supported in educational paths, because a career path shouldn't be linear."
If this is the career choice for you, visit www.szolyd.com, call 250-896-6229 or email info@szolyd.com for more information.