The BC Cancer Foundation has launched an ambitious $15 million fundraising campaign to enhance cancer care on Vancouver Island – and Lynda and Murray Farmer, the campaign's co-chairs, are leading the way.
The Farmers are familiar names to the business and philanthropy communities, having served on numerous boards and championed many important causes across the Greater Victoria area for decades. And they're not new to being at the forefront of transformational, donor-powered moments in cancer care either.
Lynda, who previously served as a board member for the BC Cancer Foundation, has been working with the Foundation for over 20 years and was involved in the creation of BC Cancer – Victoria's Deeley Research Centre. Established in 2003, the Deeley Research Centre is now a global leader in CAR-T immunotherapy research – a cutting-edge treatment that is bringing hope to blood cancer patients who have exhausted all other treatment options.
Promoting comprehensive care
The Foundation's campaign includes $11.3 million earmarked to fund the purchase and renovation of 2340 Richmond Road. The 12,000 square foot building will become the BC Cancer - Victoria Integrated Care and Research Pavilion. Located just 250 metres from the current BC Cancer – Victoria building, the new pavilion will provide dedicated space to enhance patient care, while allowing staff to seamlessly work between the two spaces.
This is the first time in the BC Cancer Foundation's history that donors will fully fund the purchase of a BC Cancer building.
Lynda and Murray jumped at the chance to serve an important cause once again. First, they generously donated $500,000 to help launch the campaign. Ernie and Yvonne Yakimovich joined them with a transformational $2.5 million gift. Now, the Farmers are rallying the community to bring in further support to meet the $15 million goal.
"For donors, being engaged in a once-in-a-lifetime opportunity is what inspires people to make a difference," Lynda says. "What empowers individuals is knowing that any contribution can be life-changing for those on a cancer journey."
Building a better way forward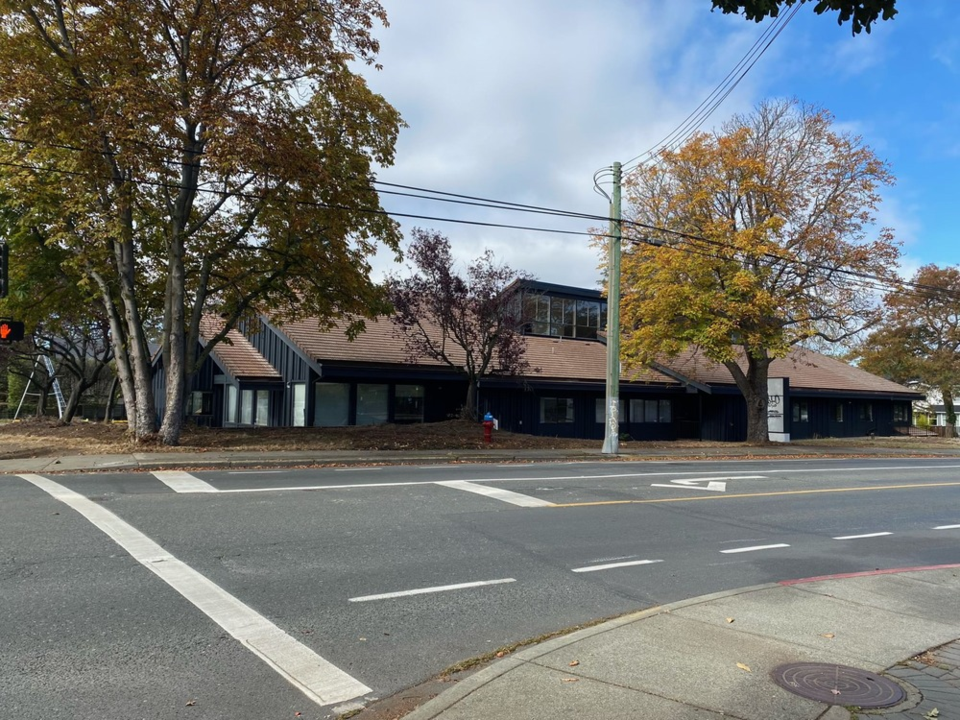 One of the primary purposes for the new building is to create a separate space for many of BC Cancer's Supportive Care services. With over 6,000 new cancer cases diagnosed on the Island each year, this new addition is crucial, especially as the number of cases is expected to rise due to an aging and growing population.
"The fact that this new facility is separate from the cancer treatment centre is a significant advantage," Murray says. "This separation not only allows for the development of new programs but will also enhance existing ones."
As BC Cancer aims to treat the whole patient, Supportive Care services address the physical and psychological aspects of cancer and its treatment – from diagnosis through treatment and into survivorship or palliative care. Programs housed in the pavilion will include Patient & Family Counselling, Hereditary Counselling, Medical Genetics and Nutrition.
This new facility will enhance care for patients and their families by creating a healing environment, away from the main BC Cancer centre as they access these critical services. This is important as research shows returning to the site of chemotherapy or radiation can be triggering.
"Donors have been shaping cancer care across the Island for decades and this campaign is a unique opportunity for us to enhance care in a critical way," Lynda says. "We encourage the community to join us in supporting the Foundation in this historic moment."
To get involved today, visit bccancerfoundation.com/why-give/beyond-belief/vancouver-island/ or contact William Litchfield, BC Cancer Foundation's executive director for Vancouver Island, at william.litchfield@bccancer.bc.ca.