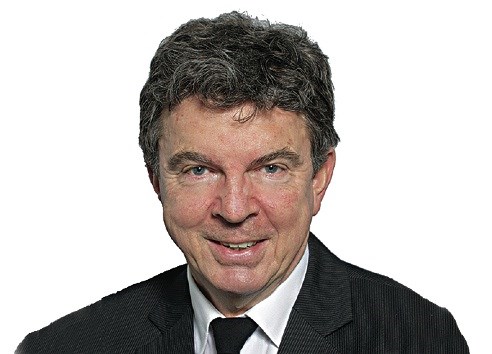 One watchdog is curbing the number of cases she takes on because she's swamped. Another has complaints about how inertia has stalled legislative improvements going back decades.
Both showed up at a finance committee meeting recently to vent. It was a reminder of how much B.C.'s assortment of watchdogs and their offices are in flux.
The just-fired auditor general for local government — Basia Ruta — filed suit last week to get her job back.
The director of the agency that investigates police — Richard Rosenthal — is the subject of reviews of widespread personnel problems.
The Ombudsperson — Kim Carter — retired mid-term and her replacement will likely be named next week.
Further back, former auditor general John Doyle left his post in a blazing argument with the government.
The exchanges last week were milder. Information and Privacy Commissioner Elizabeth Denham opened with the good news: She stayed within her $5.6-million budget last year with just $12,000 to spare. But the committee had to release money earmarked for contesting judicial reviews of her decisions in order to do so.
The bad news, as far as the penny-pinching committee is concerned, is that the office's workload has jumped considerably in the past few years. Denham said there has been an "incredible" growth in public concern and attention to privacy and access to information in the past decade.
Ten years ago, the office was getting about 1,600 queries a year. It was notified about three data breaches in a year. Last year, it got 5,200 requests for information and got notice of 132 data breaches (a drop in the bucket of all the breaches that occurred).
Her reports are on topics ranging from stores breaching credit-card protections to electronic snooping on patients' records to the well-known case of municipal surveillance that drove Saanich Mayor Richard Atwell to neutral territory for the first few weeks of his term.
The volume, the sensitivity and the ease of moving information around have raised the stakes and magnified the privacy harms, she said. The office's business model can't keep up with the demand and the additional challenges of new kinds of issues.
"I've told my staff that our current way of working is not sustainable," she said. "I'm disappointed to tell you that we have 300-plus files waiting in the queue [to be investigated]." That means a six-month wait before complaints can begin to be investigated.
The office has crimped spending elsewhere to hire three investigators and taken a hard look at its processes for the first time in 22 years.
The changes include "hardening" the process by which files are accepted for investigation.
The office has discretion to turn down cases if staff believe there is insufficient evidence or if the issue has been determined in other cases, so there is jurisprudence at hand. That discretion will be exercised more now.
As for the cases they do accept, the investigation process is being reviewed, and Denham committed to a 50 per cent cut in the backlog by next spring.
Denham said there won't be any major budget changes in her request for next year, "based on what we know today."
But over the medium term, the implication is that some hikes are in order.
Conflict of Interest Commissioner Paul Fraser followed her and lamented the fact that B.C.'s conflict-of-interest legislation hasn't had a serious update in the 25 years it has been on the books.
Some amendments were unanimously suggested 16 years ago, but were never introduced, and the issues are still unresolved.
Three years ago, there was more talk about updating the law, but nothing happened.
Fraser said it's not just benign neglect, it's a case of not being able to get a place on the legislative agenda.
"There are a lot of things that should be happening to our act that haven't been dealt with."
One of bigger issues is the absence of any consideration of "ethical behaviour" in the act. Including that language would widen the scope of the conflict law. Wording changes on private interests and insider information have also been recommended, but not implemented.