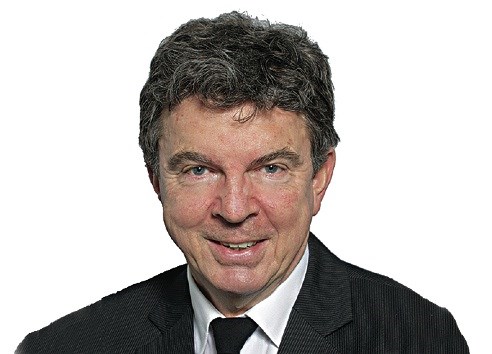 Premier Christy Clark's new cabinet will give a brief glimpse of what might have been, before they have to move to the other side of the aisle and start asking questions, instead of answering them.
Five newcomers were installed in various posts to fill holes left by the election. They'll barely have finished their briefing books before the legislature resumes on June 22. The government is expected to fall a few days later, as B.C. Liberals are outnumbered 44-43 by the NDP and Greens.
Clark's choices suggest she's playing a long game of sorts — installing a team in hopes they'll leave some brief impression of competence that might flicker back into voters' minds at the next election, expected sooner than four years out. Similarly, the throne speech will lay out a full agenda. It's not that any of it will get implemented, it's just to serve as a marker for contrast with the NDP one expected to follow.
Here's a rundown of the new faces. One thing most have in common is enthusiastic support for the liquefied natural gas industry proposed for B.C. The big projects are still dormant, but Clark's picks suggest the Liberals are going to continue advocating for it regardless of whether they are in power.
Jas Johal, minister of technology, innovation and citizens' services — He squeaked into the Richmond-Queensborough seat by 134 votes, partly on the strength of his profile as a career TV reporter. He did some overseas stints focusing on economic growth in China and India, then segued three years ago from news to business communications, becoming the spokesman for the B.C. LNG Alliance, a lobby group representing the various LNG proposals. He has written and presented various pieces defending fracking and highlighting the benefits of selling gas to Asia, lowering emissions there and creating jobs here.
Linda Reid, minister of advanced education — The only remaining member of the 17-MLA Liberal team that burst on the scene in 1991. That makes her the longest-serving MLA in the house. She sat above the fray in the last term as Speaker, although she took some knocks for being a big spender, and served as deputy Speaker before that. She was a junior minister of state for child care in a previous government a decade ago. Her appointment obviously opens the Speaker's chair, but there are still no solid clues about how that crucial election is going to go.
Ellis Ross, minister of natural gas development, responsible for housing — The former chief of the Haisla Nation won the Skeena riding and replaces Rich Coleman, who was shuffled to the Energy Ministry. He is the first elected indigenous minister with a portfolio in B.C. He's been involved in negotiating and maintaining Haisla support for an LNG plant in the region for years, which means he's familiar with political minefields. The Haisla have a stake in the enterprise that could be worth millions if the developments ever go ahead. He had already been named by Clark to chair the Aboriginal Business and Investment Council. Ross also pledged Haisla support for an oil-refinery project near Kitimat that is in the study phase.
Jordan Sturdy, minister of environment — The former tree-planter has an organic farm in the Pemberton Valley and got into municipal politics there, serving as mayor of the small community. He was parliamentary secretary for the environment and also for transportation in his first term as MLA for West Vancouver-Sea to Sky. He was also chairman of the climate-leadership team that tried to update the original plan of attack, with mixed results.
His riding is the only one with an LNG plant that's anywhere near completion. A relatively small one is under construction near Squamish. Sturdy played a role in defending it against local critics, and has spoken in the legislature about the benefits of the industry.
Sam Sullivan, minister of community, sport and cultural development — Few people have started such a short-term gig with such a long resumé. The former mayor of Vancouver (he beat Clark in a nomination contest) is a highly regarded urban thinker. His job is to patch up frayed relations between the Liberals and all the metro mayors. He has called LNG the biggest single opportunity of a generation.