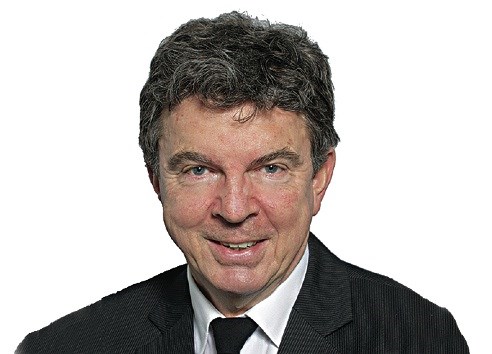 The walk-back on the Topaz Park homeless shelter started about 48 hours after the idea sprang into public view. By the end of the week it should be clear whether Victoria city council is going to stage a conditional retreat, or give up on the idea.
If they stick to the stunningly bad idea that was hatched last week, it will likely set the tone for the rest of Mayor Lisa Helps' four-year term.
City councillors got a barrage of outrage that started moments after last Thursday's decision to OK — as part of a suite of other, more viable, measures — the concept of a temporary tenting area for homeless people. Topaz Park had been identified as a likely spot and is first on the short and shrinking list of possible sites.
Helps sounded ready to defend the concept against all challenges, at first. In a TV interview one day after the council discussion she dismissed the idea it would be a tent city.
Previous disastrous experiments with tent cities on the front lawn of the legislature, at Cridge Park and at city hall during the Occupy movement have apparently poisoned the term. Because Helps will only call them outdoor shelters or temporary tenting areas.
She said Topaz would be a "outdoor shelter, run by a non-profit, with rules and security."
"I'm going to ask for some compassion and I'm going to ask for some patience."
Paraphrasing the common reaction from park neighbours, Helps mock-quoted: " 'Oh no, my child might see a homeless person. Oh no, my child might see someone with a mental illness.' I think that's good. I think that's OK.''
Helps was away Monday, but on Saturday she posted a public message on YouTube with a different tone. She noted the Times Colonist headline that read: "Topaz Park suggested as tent-city host."
(That headline was above an accurate, fully sourced story based on a public meeting.)
But Helps, standing in Topaz Park, said: "My frustration, my challenge, as I'm sure it is everybody else's, is that we have a media storm for the last 24 hours, and this park becomes the focus."
There was a storm all right, but it had a lot more to do with city council and flabbergasted taxpayers than it did with the media. And Topaz was the focus because city hall made it the focus, by saying it had the most potential as a site.
Helps said it was somewhere between worrisome and heartbreaking to see all the angst it created. Topaz Park might end up being a "temporary tenting area," but not without input, conversation and consultation, she said.
That input, conversation and consultation is likely going to deliver a simple message: Allow a tent city in Topaz Park at your peril.
Just to keep people guessing, Helps also floated the idea on the weekend of inviting all the mayors in Canada to camp overnight on Parliament Hill this fall, in the middle of the federal election campaign, to draw attention to homelessness.
The Federation of Canadian Municipalities has spent a couple of careful years trying to put homelessness on the campaign agenda and is on the brink of success. None of that work involved stunts like the one Helps has in mind.
Camping in parks was officially sanctioned seven years ago after the city — and the province as intervener — lost a constitutional challenge to a guy who says he eats out of garbage cans and doesn't even recognize money or civil authority, let alone paying rent. It has been an unqualified disaster ever since.
The precise legal point is that if there aren't enough shelter beds available, then bylaws forbidding homeless people from erecting shelters in parks at night deprive them of their security of person.
At first it looked as if the untenable situation arising from the decision would spur more action on homelessness. But now it looks like a fact of modern life, and city parks are the first choice of venue for housing the homeless. Only desperation would make that option conceivable.