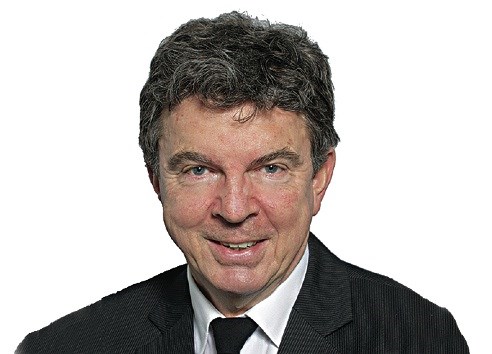 As major development proposals piled up in B.C. over the past few years, a phrase started cropping up more and more often in discussions about their implications.
"Social licence."
As in: "Does it have the social licence?" "It needs the social licence."
It has become a buzzphrase of sorts, particularly in coverage on the Enbridge Northern Gateway pipeline, which got the green light from the federal government this week.
The increased usage in B.C. represents the phrase coming home to roost, because it was invented by a Vancouver mining engineer 16 years ago. James Cooney, now an adjunct professor at Simon Fraser University and the University of B.C., is an internationally recognized mining expert who spent years thinking about how mining projects move from the drawing boards to ground level.
In an interview Wednesday, he recalled coining the phrase while consulting with the World Bank during work overseas for a mining company.
"At one meeting in 1997, I do remember inventing this term for a presentation I made at the bank, which was on the subject of managing political risk around mining projects."
"I wish in retrospect I'd trademarked it," he joked. It has its own Wikipedia entry. Someone bought it as a domain name. There's an Australian consulting firm that advertises it will certify projects — for a fee — as having a social licence.
Cooney said he coined it in the context of discussing the role of governments in permitting projects, and whether those permits could be relied on. His presentation was about another more subtle, less formal aspect: Getting the consent of local populations for what proponents are trying to do.
At the time, the old doctrine of eminent domain — governments could approve projects that might disturb individuals or groups if they were in the best interests of the jurisdiction overall — wasn't as certain and dependable as it had been in the past, he said.
He considered a few phrases to describe the new element coming into play and settled on "social licence."
It took off quickly. The World Bank started using it, and consultants quickly adopted it.
Fairly soon after, he was talking to someone who said: "Our job is to help companies develop the social licence."
"I said: 'That's interesting. How do you do that?'
"He said: 'You should know. You invented the concept.' "
Reflecting on it now, he said the concept is "slightly anarchic," as it challenges the authority of the government, to a degree.
"It's interesting to see Premier Christy Clark, for example, praising B.C. for being at the forefront of advocating for social licence, because what it is is kind of a weakening of government authority."
Cooney said lately there has been a convergence of approval processes. The formal governmental review of details and the corporate attempts to find common ground with communities are coming together. He said the need for social licence might become a more formalized part of the comprehensive approval process.
As far as Northern Gateway is concerned, there was no formal requirement in the joint review process for Enbridge to get the social licence as it's now understood. But the company made an effort to win it, "not terribly successfully," he noted.
It's partly because all the engineering, costing and design work was done and then the pipeline was presented to communities as a final product. Another way would be to engage people in a broader conversation: Is exporting oil to Asia a good idea? He said most people might be favourably inclined, and the company could work from the ground up on the best way to do it.
As it stands, Enbridge has full government authority to go ahead, but the social licence is debatable, at best.
Which is why the phrase is being used so widely in the home of the man who coined it.
Just So You Know: It will eventually fall to Clark to make the next major call on the project — whether it has met her five conditions. She's no stranger to Cooney's concept. She introduced him at a major speech a few months ago, described social licence in detail and called it "a B.C. word that's being used all over the world."
If she stays mindful of the idea, it's unlikely Enbridge will ever lay pipe.