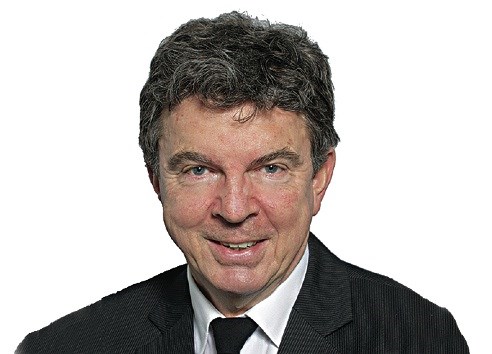 Chaos and confusion will rule Port Alberni for much of next week, but it's all part of the plan.
B.C.'s first major earthquake-tsunami drill will be staged there Wednesday through Friday. Organizers are trying for maximum realism, so foul-ups and problems are expected to crop up regularly as hundreds of people recreate the effect of a catastrophe, then try to deal with them. The $1.3-million exercise imagines a magnitude-9.0 quake rocking the south coast, creating a tsunami that would hit the west coast of the island moments later.
Port Alberni was chosen as the testing ground for the response exercise because of its history as the hardest-hit part of B.C. following the epic 9.2 Alaskan quake in 1964. That sent several tsunamis rushing up the Alberni Canal, which were amplified as they advanced, reaching three metres in height. There was no loss of life, but $5 million in damage. It became a historic moment that has been vividly remembered for over 50 years.
Exercise Coastal Response next week will bring some of those memories back to life. About 150 volunteer actors will be dressed in donated clothing and worked over by film industry makeup artists to resemble victims of assorted mishaps. They'll be placed in piles of recreated wreckage around town. Then rescue workers who will be marshalled in town will be given the alarm to go find them and deal with them as best they can.
A heavy rescue team from Vancouver will respond in real time, and a mobile hospital is also scheduled to arrive in town and set up. It was on standby for deployment to Fort McMurray until recently.
A temporary morgue will be set up, as well, just for added realism.
The drill assumes the ferry terminals haven't been wiped out, and the highways are still open.
The scenario is as follows: Strong shaking all over the south coast, with some urban destruction, but not to catastrophic levels. There's limited access into Port Alberni, extensive communication and power outages, and widespread destruction in the valley.
Ucluelet is holding its annual evacuation drill next week as well, assuming a four-metre tsunami has washed ashore, stranding thousands of tourists.
The overall response involves dozens of different outfits representing all levels of government and various private entities. The Canadian Armed Forces' role will be tested with a drill named Staunch Maple, and the federal government's response is named Pacific Quake. The Federal Emergency Management Agency in the U.S. is staging a mock exercise — Cascadia Rising — in Washington state concurrently.
Minister of State for Emergency Preparedness Naomi Yamamoto said Wednesday that about 600 people will be involved in Coastal Response, and planning through tabletop exercises has been underway for months.
"You can't learn to drive a car just by reading the driver's manual," she said. "You have to build some muscle memory. You have to actually get into the car, and that's what this exercise does."
She expects that officials will learn a lot about gaps in the various plans, how crucial communications systems hold up and how to handle volunteers, which is a huge part of disaster response.
More than a dozen evaluators will be on hand to judge different aspects of the response, led by an Alaskan emergency-preparedness official.
B.C.'s auditor general first sounded an alarm about lack of earthquake-preparedness 19 years ago. When the office checked back two years ago, it found not much had been done. It said successive governments had found other priorities to spend money on. The audit said Emergency Management B.C. was not ready for a catastrophic earthquake, and the lack of preparedness had not been publicly disclosed.
That led to further planning and the creation of a provincial immediate-response plan last year. It's based on the imagined response to a similar quake.
The modelling forecasts a fatality rate of four per 1,000 people in coastal communities, and an injury rate of 52/1,000, with 11 to 12 per cent of the buildings destroyed in places such as Vancouver and Victoria.
Mitigating those grisly numbers will take an enormous effort on different fronts beyond next week's drill.