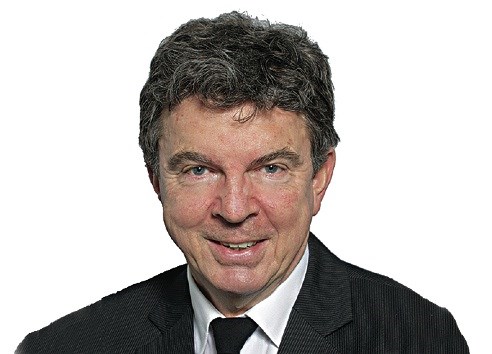 If you're wondering how the Greens are navigating the tricky potential minority-government situation B.C. might find itself in, wonder no more.
They have their playbook posted on their website, and it contains valuable hints about how they're approaching this. Or at least, how they're supposed to approach it.
It's called the B.C. Green Party Code of Ethics. It's supposed to promote respectful conduct by and among party members and staff. But reading it with a minority situation potentially looming, a lot of the guidance seems just as pertinent to the deal-making that's going on over potential control of the legislature.
The Green code of ethics states: "Partnerships, when properly structured, can lead to a synergy that makes the partnership far more effective than the individuals would create working alone."
Well, yes. Exactly. To put it in current terms: The three new Green votes in the legislature could wind up being critical.
With a properly structured partnership, they could synergize Premier Christy Clark right over to the Opposition side of the legislature just by raising their hands at the right moment. Or synergize her to carry on as premier until a time more to their liking.
The part about being more effective than working alone is prescient. Leader Andrew Weaver got a few things done as a lone MLA. But three Greens in a minority house can be effective beyond their wildest dreams.
They can synergize to their hearts' content — new voting systems, new financing rules, full party status. There's a limit to how much they can demand, but no one knows what it is.
It's not always easy, as the all-knowing code acknowledges: "Some members and potential partners may be unaware of the benefits of working together toward a mutual goal. This may require a commitment to personal growth and patience."
Some might pick up a vague hint of menace in that phrase. It sounds like a sentence read to people sent to re-education camps. But we're probably just being over-sensitive. The code lists the kinds of situations where members have to commit to more personal growth:
• "Resistance to using majority votes to overpower opposing ideas." It's not clear what that's about, but whatever. Votes have been foregone conclusions in the past 17 parliaments, because most governments had comfortable majorities. Now the lost art of vote-counting will come to the fore. Whatever the ethics code says, the people with the most votes win.
• "Looking to the future and adopting a problem-solving attitude, including letting go of past real or perceived injustices." This prophetic advice seems to be aimed directly at Weaver. After four years in the legislature, he has some real and perceived injustices he suffered at the hands of Clark or Opposition Leader John Horgan. Clark ignored all his helpful advice about how stupid her LNG vision is, and Horgan apparently got mad at him a few times.
The code requires Weaver to "let go" of all those grudges. What's more likely is that he would prioritize them all. So he can figure out who he least wants to see as premier.
• "Promoting win-win solutions; there may be a solution that is better for both parties than either had imagined." That was written in the old, two-party world. What's needed now are win-win-win solutions, which are vastly more complicated. In fact, they're impossible.
In this new world, where power could be hanging in the balance, the Greens' big call is going to be a win-win-lose solution, no matter what they do. And whatever they do, they won't be the loser.
The code also requires members to "always be truthful, treat others fairly, and take or use only what is legitimately yours."
Legitimate power could be there for the taking. It's just a matter of doing it ethically.
Just So You Know: There's also a "Code of Representative Conduct" that includes this reminder, just to keep things potentially interesting: "The only issues on which the Green Party of B.C. requires caucus agreement on how to vote are explicit votes of confidence. Otherwise, the party has a policy of free votes in the legislature, including the budget."