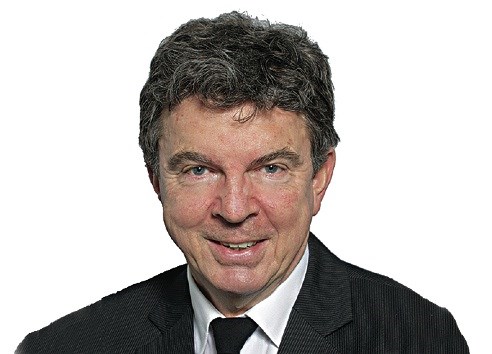 If former government aide Tim Duncan's decision to denounce the B.C. Liberals' attitude to public information had arrived as a one-off event, it might not have gotten quite as much attention.
But the story of a terminated employee blowing the whistle on freedom-of-information avoidance broke in the context of ongoing arguments on the same topic. That gives it a lot more oomph.
As did his delivery system. He not only wrote a formal complaint to information and privacy commissioner Elizabeth Denham, he copied the NDP caucus, as well. And he included a reference to the "cesspool that is the B.C. government," just to ensure all the bridges are completely burned.
"I have returned to Calgary with no intention of ever going back, so please feel free to use this letter as you see fit."
It arrived just in time for the last question period of the legislative session before the summer break. And one of the themes of that session was how the government grants itself freedom from freedom of information. The NDP filed a request to one minister's office and got "there are no records" back for an answer. They filed the same request to another and got 41 pages back.
In another instance, they asked for any emails from an official in the premier's office and got nothing. Then they asked for emails received by another official and got all those sent by the first one.
The government's general response to those and other complaints was that the 10,000 FOI requests government gets a year are dealt with according to the letter of the law, and requests are fulfilled by trained non-partisan professionals.
That stance managed to quell most of the unrest, until this week. Duncan claims another aide in the office of Transportation Minister Todd Stone took over his keyboard and deleted some mail about the Highway of Tears while they were considering if it was responsive to an FOI request. They were likely about some meetings related to safety on that notorious highway, which adds a level of sensitivity to his charges.
The second aide was suspended with pay hours after the issue surfaced, an indication that the government is taking this more seriously than it has in the past.
Denham also deemed the charges serious. She's been in touch with Duncan and is determining the next steps in an investigation.
She goes into that with a clear track record of skepticism about how the government treats FOI. She has chided government in the past for how laggard it is in responding to records, and how too many responses simply say there are no records.
In a special report last year, she noted the exact point on which this case will likely turn. That's the definition of "transitory." Records that aren't needed in order to meet statutory obligations or sustain operational functions is the official definition. Officials are allowed to routinely delete them. But not after an FOI request for all records is in the works. The obvious suspicion is that staff are playing it fast and loose in clearing inboxes.
Denham's report concerns deletion of emails considered transitory in nature and recommended a new system for ministers and senior officials to capture and preserve records.
But there's another way to avoid all the fuss and bother of retaining records and deciding what's transitory and what's not.
That's to not write anything down. Denham took official notice of that a few years ago, stating: "We have seen evidence of the practice of 'oral government,' where business is undertaken verbally and in a records-free way."
She condemned the practice, saying it's a dodge to avoid disclosure and public scrutiny. But it has been entrenched in government to varying degrees for years.
Now a former insider with nothing to lose has lodged a complaint about how a minister's office treats records. And it's being handled by an independent officer who seems predisposed to take it seriously.
The mail might not be particularly startling. Some of the information trickled out later in any event. It's how they're handling it that is raising eyebrows.